Created by Fabrica, Patch of Sky is a set of three Internet connected ambient lights that share in real-time the sky above us. Each object gathers weather information based on your current Facebook location and displays it with colored light animations.
The prototypes are developed with Arduino while BERGCloud, a hardware and software solution for the Internet of Things, connects Patch of Sky to the web.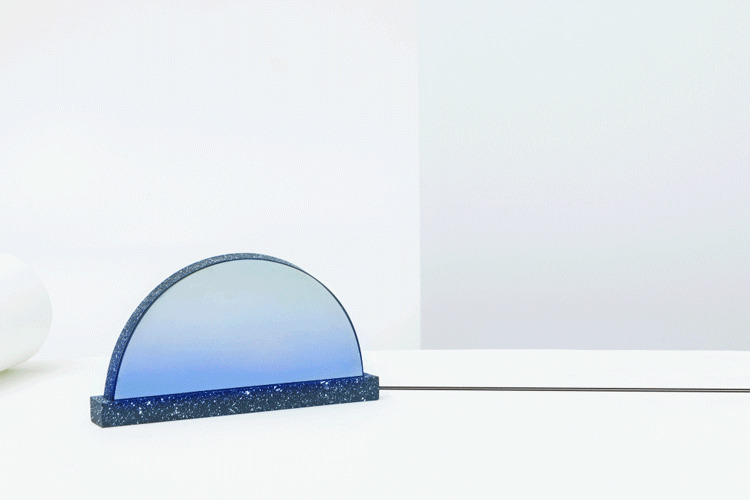 Patch of Sky integrates with personal spaces, at home or in the office. Each lamp is called after ancient Egyptian weather deities – Amun the god of wind, Set the god of storms and Tefnut the goddess of rain – while the mirrors composing the lamps come in three different sizes.
Each Patch of Sky is registered with a Facebook account: the person receiving it simply needs to attach the router to the BERGCloud Bridge which will wirelessly link to the mirror and connect the light to the internet.
The project was created at Fabrica by researchers Leonardo Amico,Federico Floriani, Reda Jouahri, Alice Longo, Akshataa Vishwanath and Giorgia Zanellato.
all images © SHEK PO KWAN – editing assistance by MARLENE WOLFMAIR | video directed by ALESSANDRO BERTELLE and shot by COLEMAN GUYON, sound design by DAVIDE CAIRO