Australian practice AA Architects has transformed this narrow terrace house from a single storey workers cottage into a three bedroom, two storey family house in Melbourne's Fitzroy suburb.
Working with a long and narrow floor plan, the property is sandwiched in a row of terrace houses. Respecting the heritage and planning guidelines, the design team has abandoned the house's existing layout of consecutive rooms realzied an open plan space incorporating the kitchen, dining and living room, with two bedrooms located on the new floor above.
The stair is placed as an unfolding object, uncontained, integrating with the open living areas and connecting to the upper level through an open light void. By placing the vertical circulation near the light void and removing part of the floor, an architectural volume was created with dramatic proportions. A wall of angled glazing draws in abundant daylight from the adjacent light well. A visual language of cuts, folds and angled geometries appear throughout the building, threading individual compositions into a cohesive architectural piece.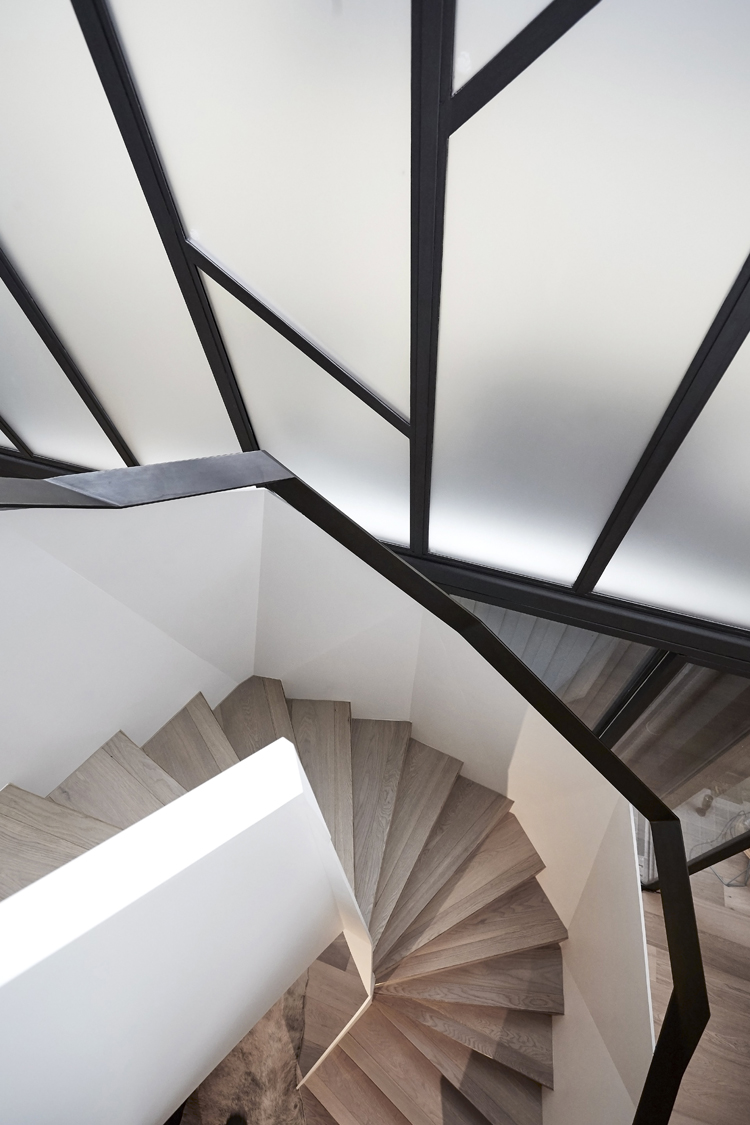 all images © Fraser Marsden | courtesy of AA Architects