Dutch interiors architects of Studio Modijefsky have teamed up with interdisciplinary designers of Studio Molen to create The Roast Room, a new restaurant that offers a unique meat eating experience in Amsterdam. Surrounded by the craftsmanship open kitchen and the sturdy, yet classically, designed interior, guests can enjoy Dutch chef Michiel Deenik's meat dishes.
Open for breakfast, lunch e dinner, the roast bar welcomes in a brasserie-style restaurant. From here guests have a clear view of the heart of The Roast Room – the butchery. Here the butcher prepares sausages, charcuterie and burgers. Next to it, large copper beer tanks hanging above the white marble bar.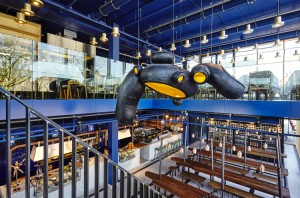 A stairway resembling a chopping block leads to the rotisserie on the first floor. At the top of the stairs you can see the magnificent open kitchen with its Australian beech ovens, broiler, charcoal grill and rotisserie, with a beautiful handmade tile wall as a backdrop. The white ceramic bar at the front of the establishment offers a unique view of Amsterdam. You can also enjoy sitting on the sunny outside terrace of the rotisserie. The centerpiece of the space is a light sculpture, Ginger Blimp, which connects the two floors. Studio Molen realized this monumental chandelier, like the other bronze works, exclusively for the restaurant.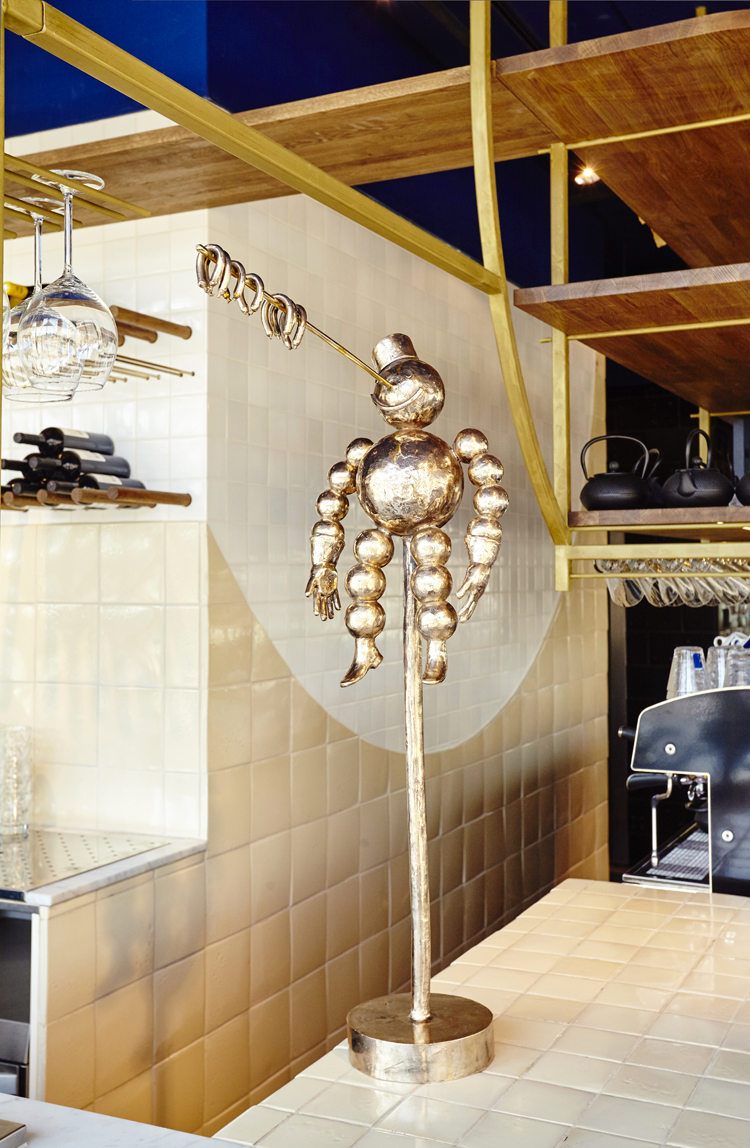 all images © Maarten Willemstein