When it comes to architectural styles, you'll find many types throughout the state of Texas. In fact, few states have as many different types of homes as Texas has due to the influence of both European and North American styles. Texas is home to Hollywood and startups that enjoy incentives to start an LLC in Texas.
If you're planning to go house hunting in San Antonio any time soon, then being familiar with the architectural styles that are available will help you narrow down your search to the types of home styles that suit your personal tastes. With that in mind, the following ten architectural styles have remained among the most popular in Texas due to their classic looks and versatility:
1. Southwest Style
The Southwest style of architecture is very popular in Texas and other states within the American southwest region (no surprise, considering the name). The style is usually characterized by low-sloped clay tile roofs, stucco walls of earth tones and soft colors, arched windows and doors, wooden beams that are visible on the exterior, and large enclosed courtyards.
2. Ranch Style
The Ranch style is another popular architectural style that you'll see in neighborhoods all over Texas because it combines elements from both traditional Western architecture and modern designs. The Ranch style is a simple yet elegant design that consists of one level with a low-pitched roofline, often with an attached garage on the end.
3. Colonial Style
The Colonial-style is based on traditional English and Dutch architecture. Homes in this style are two stories with a hipped roof and symmetrical facade. They often have white clapboard or brick siding, shutters on the windows, and a front porch. The popularity of Colonial Revival architecture in the early 20th century led to many homes being remodeled in this style, so you'll see it quite often in Texas neighborhoods.
4. Spanish Colonial Style
The Spanish Colonial-style is one of the most popular architectural styles in Texas due to its influence from Spanish, Native American, and Mexican culture. The homes have low pitched, tile roofs with stucco walls that are painted white or beige to reflect heat during hot summers while also providing protection.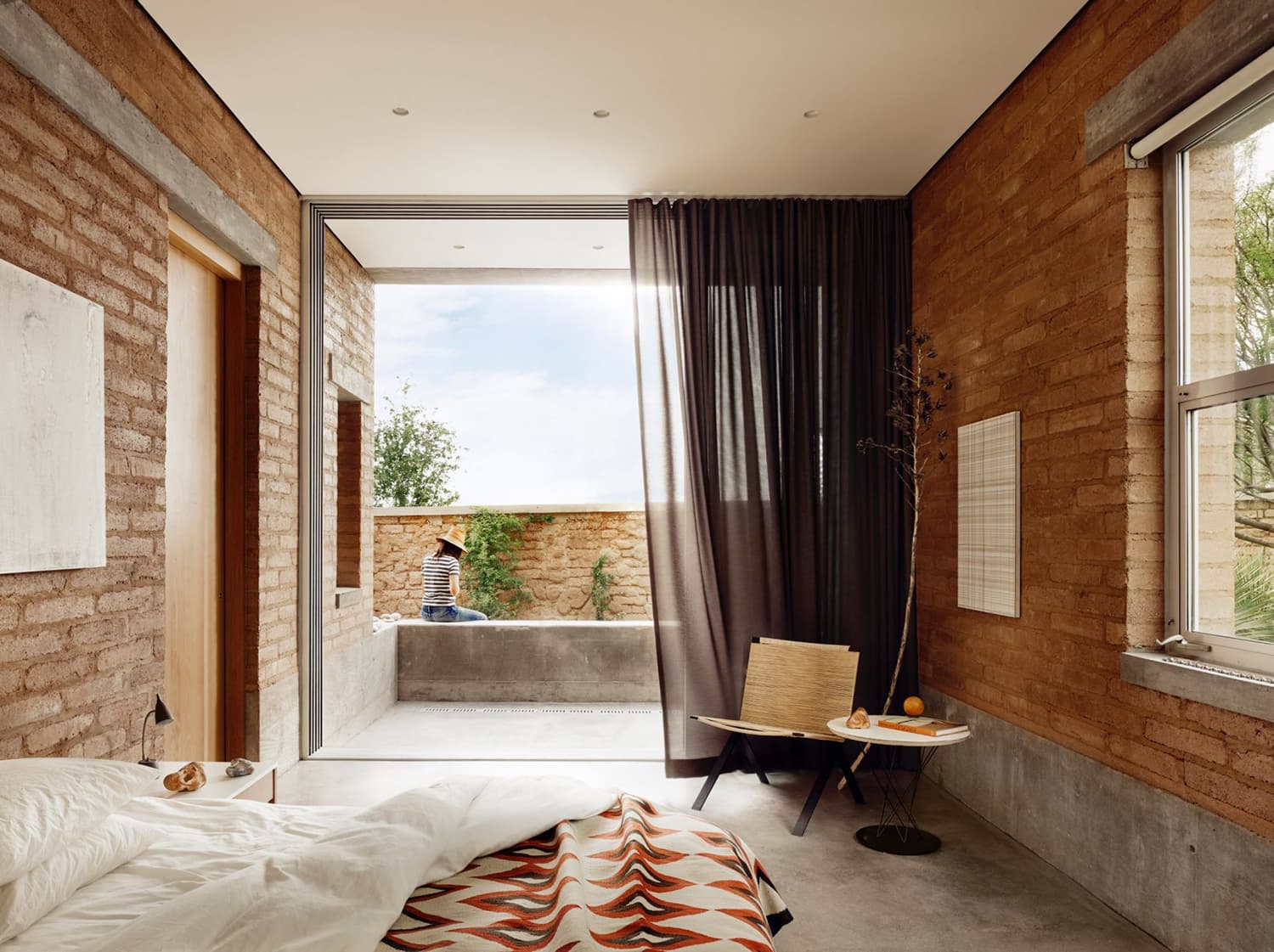 5. Georgian Style
The Georgian style was popularized in the 1700s in England and was brought over to America during Colonial times. Georgian-style homes are often mistaken for Colonial style homes, but there are a few key differences. This style features symmetrical two or three-story homes with brick or stone exteriors, hipped roofs, classical details such as pediments and columns, and large front doors.
6. Tudor Style
The Tudor style is a revival of English architecture from the 16th century. It's often seen in neighborhoods that were built in the 1920s and 1930s and is characterized by its half-timbered walls, steeply pitched roofs with multiple gables, ornamental chimneys, and large front porches.
7. Victorian Style
The Victorian-style was popular back in the 1800s and is still popular today. It comes in several different variations but is most often characterized by its ornate details, such as turrets, gables, bay windows, and wraparound porches. You'll often see this style in neighborhoods that are designated as historic districts.
8. Prairie Style
The Prairie style of architecture was created by Frank Lloyd Wright and is characterized by its horizontal lines, open floor plans, and use of natural materials. It's a variation of the Craftsman style, but with fewer decorative details on the exterior. The Prairie style also commonly features large windows that are divided by small mullions or woodwork, horizontal clapboards, and brick chimneys on either side of the house for added symmetry.
9. Mid-Century Modern Style
The Mid-Century Modern style is often seen in newer homes and remodels. It features clean lines, simple shapes, and an open floor plan. This style was popularized in the 1950s and 1960s and continues to be a favorite among many homeowners today. If you're looking for a less traditional home, mid-century modern may fit your needs.
10. Contemporary Style
The Contemporary style of architecture is one that's constantly evolving. It often features an open floor plan, minimalist design, use of geometric shapes, exposed structural elements, and expansive windows or glass walls. You'll see this architectural style in newer developments and subdivisions. The Contemporary style is a popular choice for those who want a sleek, modern look.
If you're looking for a new home in Texas, it's important to be familiar with the most popular architectural styles so that you can find something that suits your taste and needs. These ten styles are some of the most popular in the state, but there are many others to choose from. So, whether you're looking for a traditional style or something more modern, be sure to check out the homes for sale in San Antonio today.