Tribal Act is an historical tattoo and piercing parlor located downtown Paris near the Republic Square in the 11th ward. Pioneering in piercing (in particular intimate once), Tribal Act has become over the past decades the mecca of piercing, tattoo and body transformations, known nationally and worldwide. The three owners Nicolas, Oliver and Philippe, have commissioned FREAKS freearchitects to redesign the whole double-story space in order to reorganize their different activities : jewelry shop, piercing and tattoo working spaces.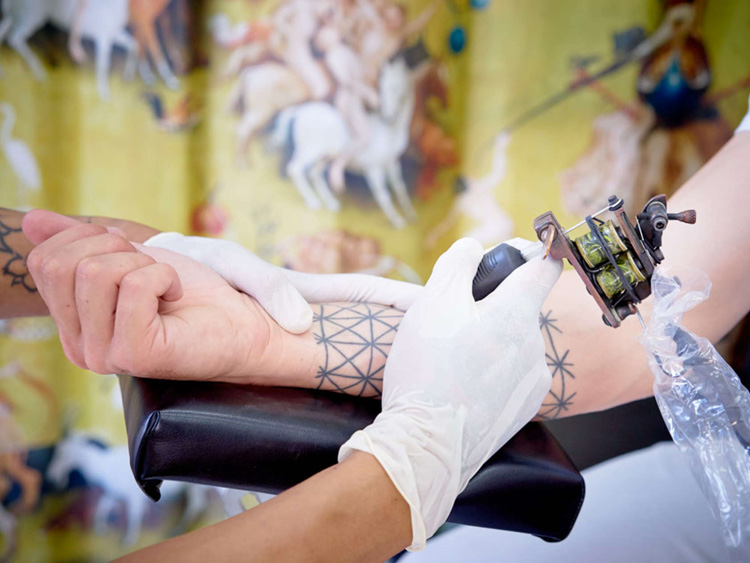 The entire ground floor is now dedicated to welcome visitors in a warm and homy atmosphere were they can either shop exclusive jewelry, read through magazines and tattoo artists' portfolios or simply wait before their appointment. Slightly modified with a cast concrete prosthesis, the staircase now goes straight up to the upper floor where the sterilization room is being staged in the center, wrapped in a transparent sheet of glass.
The piercing room is located in a single space toward the backyard while the tattoo rooms have been merged together into a big shared white space towards the street side. Tattoo artists coming from all over the world now practice in an adaptive space they can easily modify and adjust to their needs thanks to three curtains that split the space in 2, 3 or 4 sub-spaces to create privacy cells.
FREAKS proposed to feature Flemish Primitive painter Hieronymus Bosch onto the curtains to both illustrate humorously the tattoo and piercing practices and mainly offer something very busy and captivating to look at while being tattooed for long painful hours !
Furniture such as counter, glass displays, lightnings, couches etc. have been found in flea markets or second hand shops. Tattoo and piercing shops are usually DIY customized and not much into design, therefore Tribal Act has again pioneered by asking an architecture studio to design their working space and invent new devices, new settings, new rules.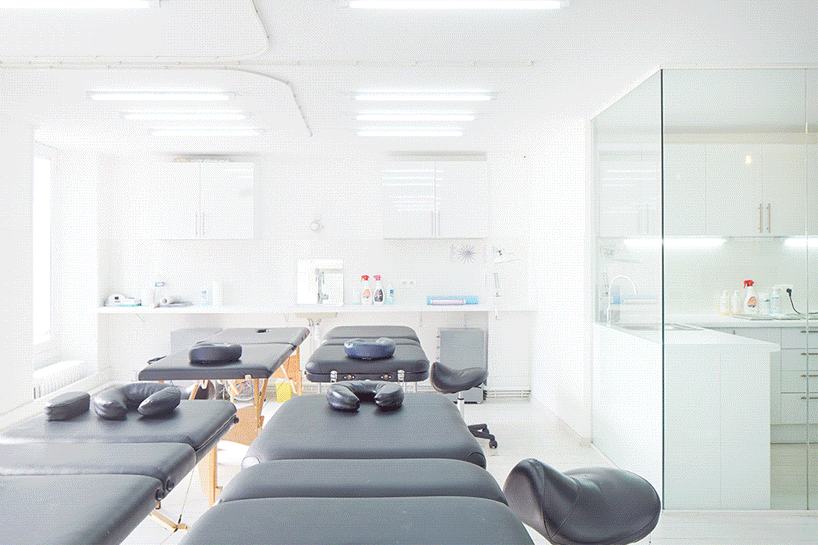 all images © DAVID FOESSEL – GIF courtesy of designboom