The first quarter of 2020 saw us locked in our homes. Businesses, schools, and social lives were put on hold due to the COVID-19 pandemic. It was a lockdown on a global scale. It was unprecedented, and it happened in our lifetime. But when the initial shock subsided, we found ourselves adjusting to our new lives. We no longer saw ourselves wasting time stuck in traffic to and from our offices. Instead, our daily routines now revolve around the perimeters of our own homes. Home-based work became the norm. Endless meetings and business deals resumed, but this time, it's all virtual. School classrooms have also expanded. Great minds are now being nurtured, not in schools but at homes. Therefore, it is of great importance to define our work and creative spaces in our residences. A setup that will enable us to concentrate on the task at hand and be the most productive person we can be.    
Enabling productivity at home
Productivity at home lies in the principle of self-discipline. The routine of showing up daily for work and bringing ourselves to be productive is anchored on having that space where daily work conditioning happens. If we mirror the setup we used to have at our workplaces at home, there is a big chance that we might get the same level of productivity. Let us visualize our office space and filter which things are a must-have at home.
Office/School Desk/Craft Table
No doubt, this is the centerpiece of the workspace as it defines your area. It could be a simple desk that can accommodate your laptop, pens, paper, and other work equipment. An ideal desk is uncluttered, and one that has compartments for organizing is an advantage. Your work desk could also be a craft table that allows you to be creative in your own space.
An ideal craft table should be customizable to the needs of the user. If the artist requires a drawing table, maybe a desk with a slanted counter would be a good choice. If a craftsperson needs a work table, the ideal space should have pockets on the side that can hold the sharp, cutting scissors and a sturdy counter. Meanwhile, a person who sews should have a craft table that can withstand the heavy load of a sewing machine plus a cutting board. 
When it comes to style, your work table should be designed ergonomically. If the user is constrained to space limitations, consider a slim craft table. There are a lot of ergonomically ideal table designs online. Some are lightweight, which can be advantageous when you often move your craft table around the house. Some are spacious, made of solid materials, and are quite heavy. If you have an idea in mind as to what area in the house you could claim as yours, then you would know how big a table you should get.  
Ample lighting
Offices and schools are all well-lighted. And if you aim to mimic your office productivity at home, you need to provide ample lighting in your workspace, particularly your desk or craft table. Bright, fluorescent lighting is sometimes too harsh, and subdued lighting is just as bad. Good lighting increases productivity, while poor lighting decreases energy levels and strains the eyes. You can get lighting naturally from daylight or electrically. Try to position your table beside windows to get the most out of the natural light and compensate with artificial lighting if needed. There are a variety of lamps and bulbs for your lighting needs. You can head to the nearest appliance store to check their lighting fixture offers or shop online for convenience.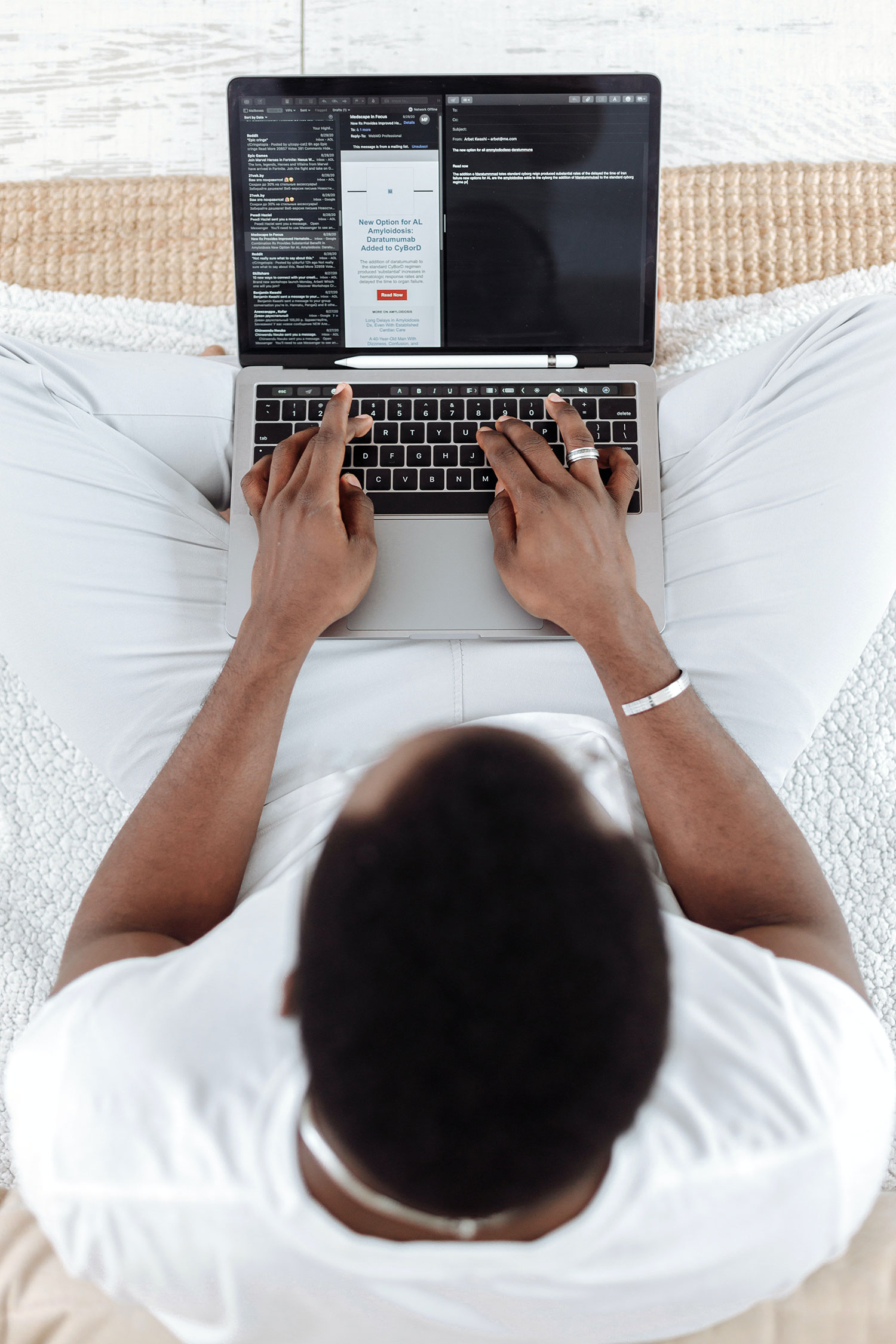 Ergonomic chair
If you are spending 8 hours or more in your area, you need a good chair that will match the height of your craft table or desk. An ideal chair should provide comfort while supporting proper posture. With a good chair, neck problems are minimized. Choosing one with a headrest is a good decision, especially for individuals who spend a lot of time making and receiving phone calls. 
You can also choose a chair with a swivel feature. It will allow you to rotate partially and extend if you need to reach for something. 
Organizers
A big part of creating a productive workspace at home is to allot an area where you can organize your office or school supplies. Depending on your specific tasks, you most likely need notebooks, papers, pens, scissors, staplers, paper punchers, etc. There might also be printed documents that need to be filed in folders or envelopes. Storage options for these are a smart addition to your workspace. Organizers do not have to be the huge, steel ones like you see in the office. It can come in smaller forms—like compartments under your craft table or a mobile file organizer. Built-in shelves on your desk are a big help. It declutters your work area and will make you more organized. Students having file organizers will give faster access to their notes on a per subject basis. Backtracking of lesson printouts or any other printed materials is easy if they are filed and stashed in an organized manner. 
For those with space limitations, it helps to get a craft table or a work desk that already provides ample storage of your work paraphernalia. Desk pockets can also help declutter your workspace. A clean work table leaves minimal distraction, and you get to produce work in a more timely manner. 
Takeaway
In whatever part of the globe you are in, make the most out of your situation. The tips provided above will make for maximum effectiveness while working from home. Furniture and lighting at home sometimes do not meet work standards because they are built for leisurely comfort. So if you find yourself not meeting the work pace you have been running on before, rethink your workspace. Gift yourself a permanent work area in your home, one that gives you privacy to get the work done. The right table and chair to support you for the best productivity. Sufficient lighting to energize you, and organizers to declutter mess to help you focus on work. For craft tables, work desks, and organizers with good design and build, head on to www.storables.com. They offer a wide array of office setup components that will help get your job done.