The famous quote "Change for the better" doesn't only apply to ourselves but also to our surroundings, especially in our house. Your house might be good enough, but it could get a lot better and even increase its value by just a bit of a touch of upgrades and creativeness. According to research, the internet is advancing homes each and every day and home automation has become popular and more accessible to more homeowners. With the rapid development of technology and the growing accessibility of internet connections, people are no longer interested in just decorating their homes, but they want them to be smart homes too. Home automation is available to almost anyone and this has made life much easier in many homes. Click here to find out more about home automation.
Without further ado, below are the top upgrades or improvements your house might need.
Paint
Revive the beauty of your house from inside to outside by repainting it. Repainting is the most common way of achieving a fresh and brand new look in your home. Repainting is also one of the most budget-friendly upgrades yet grants a vast difference to your house, plus you can even save more of your budget by DIY or Do it yourself since you won't be paying a house painter to do the job.
Windows
There are various reasons to upgrade house windows. Those common reasons are looks, ventilation, natural light, privacy, efficiency, and security. For example, adding dark tinted glass increases your privacy and reduces your A/C bills. Companies like SunStoppers offer residential window tinting in Charlotte, NC, with a lifetime warranty. So if you are from North Carolina, ask for a free quote.
The Kitchen
The kitchen is one of the major parts of the house where tentative buyers focus. Most people will look for an upgraded kitchen before deciding the asking price of the home is worth it or not. However, a major upscale kitchen remodeling can be expensive. Commercial kitchen designers can cost a small fortune to hire. Here are a few low-cost minor upgrades you can do to improve your kitchen drastically – Change the lighting, install stainless steel appliances, paint, and add unique hardware on the kitchen cabinet. Also, upgrading the old cabinet drawer slides to soft-close will give a premium feel to your kitchen cabinet. You can check this list of best soft close drawer slides from Woodworkerslab. All of these kitchen upgrades are cost-effective and will improve your house value.
Garage door
The garage door is one of the most noticeable and visible parts of your home. Not only that, a garage door provides an extra layer of security to your home. These needs are enough reasons why upgrading and maintaining your garage doors is essential. 
The good news is the garage door can be restored to its good-as-new appearance. Moreover, people prefer choosing opt for a garage door repair instead of spending a huge amount on an unnecessary replacement.
Also, you might want to invest in the best garage door lighting. You'll be able to work on your project any time of the day and it will surely increase the value of your home. Home buyers are aware that the garage is another part of the house and not a room to dump stuff in.
Rooms
We can see on the floor plan that inside our house it mostly consists of rooms. These rooms might be master bedrooms, guest rooms, bathrooms, or other types of rooms like a music room, etc. That's the main reason why remodeling and upgrading these rooms is essential to increase its selling value and to improve your house. Moreover, We mostly spend our time inside the room and expect the same for the buyer of your home. A dehumidifier is a great way to controls your room moisture levels, it saves your furniture from any high moisture damage & it also reduces your energy cost because your air conditioner can work more efficiently.
Roof
Re-roofing is a significant house improvement. It improves your house looks, and it also helps you prevent unnecessary future roof maintenance. Your roof also plays a part in your house ventilation and temperature, depending on the materials used to it. And if you have more extra budget for your roof, then you can upgrade to solar panels. Solar panels will give you the luxury of saving up on electric bills and boost your property's value. If you need help covering the cost of these upgrades, see if a title loan could be right for you.
Doors
House doors seem to greet anyone with a warm good welcome, and just like the windows, doors have been worth upgrading for looks and security. Weather stripping your front door is very important it doesn't let you lose heat and your house stays warm in winter and thus it's a great way to reduce electricity consumption.
Most commonly, people go for a wood door. Still, in terms of wood doors, people preferred the hardwood for durability; and for protection, some people are now upgrading into a metal door for security purposes. 
In addition, installing new shower doors is very simple, and will add additional flair to your bathroom. 
Floor
A poor condition floor will make your indoors look dull. If that's the case with your house floor, you'll have to update your flooring to give your house the better improvements. The most common floor that people prefer these days is either tile or wood. Just like the door, the best wood for floors is the classic hardwood. Hardwood is known for its durability and looks.
Lights
Lighting can make your house lively and vibrant, especially during the evening. That's why working on a lighting update is an excellent step to improving your house. Most People nowadays have upgraded their lights into LED light bulbs because of its power-saving features. VONN Lighting has many different types of LED lights that would fit the bill.
LEDs also shine brighter than the old light bulbs. Also, modern LED bulbs now have smart features, which means it can be programmed to turn the light on/off using smartphones.
Just make sure you bring any electrical rewiring to a professional—a mistake could lead to electrical burns and fires. You may even have grounds for a lawsuit with a San Diego personal injury attorney if you were injured on someone's property because of faulty wiring.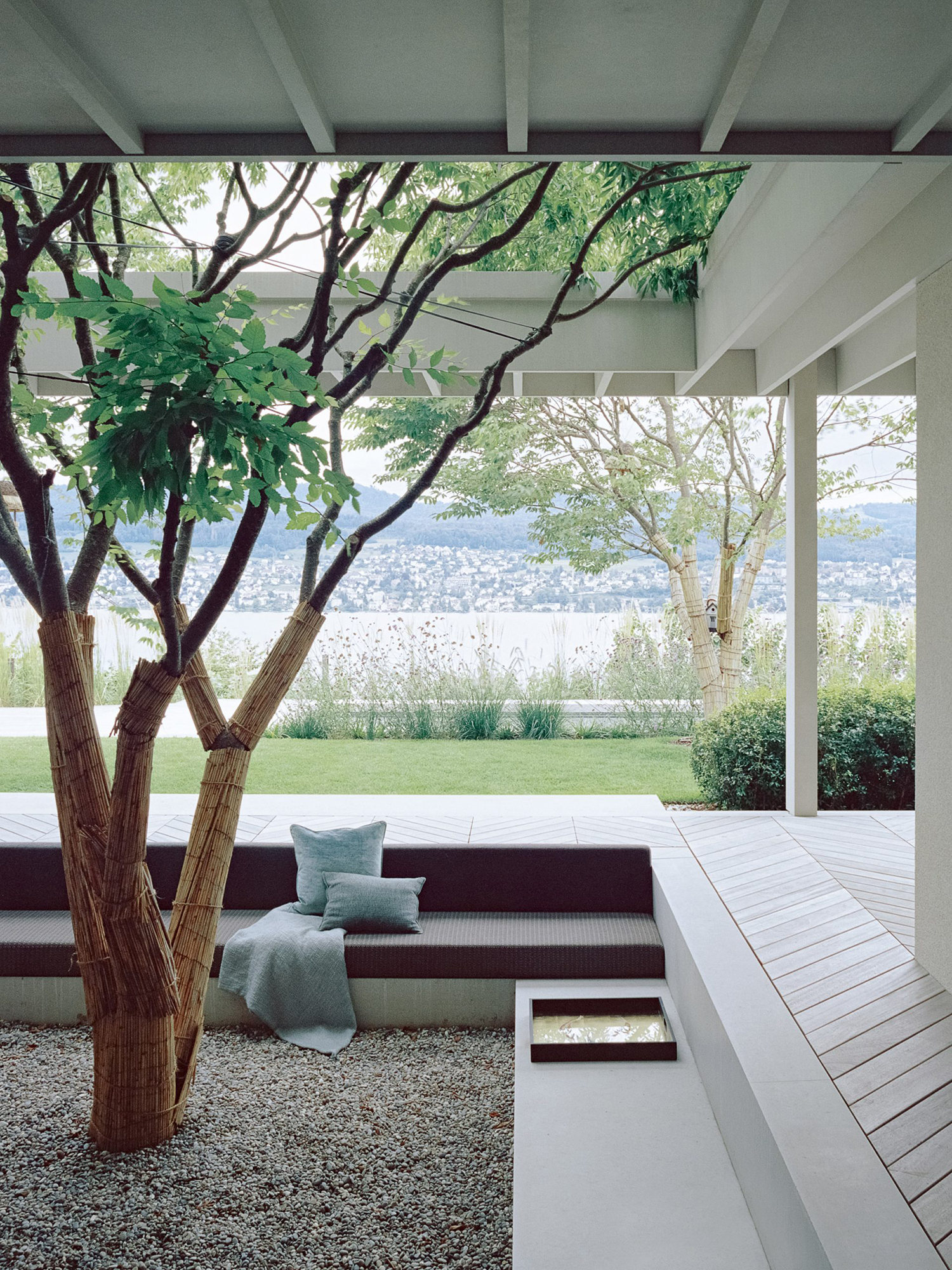 Landscape
The landscape of your yard can affect your house's entire atmosphere. If your goal is to achieve a good looking house or impress the buyer of your property, then landscaping is one way to begin with. Moreover, a good landscape design can surely increase the value of your property.
Driveway
Redesigning or remodeling your driveway can create a smooth passage for your car. Aside from that, it also creates a pleasing atmosphere as a welcome viewpoint. You can start by patching the holes, followed by remodeling it with a new design to add aesthetic beauty to your house and impress potential buyers.
Takeaway
The most common thing that people seek is beauty. By the time people enter our home, they create an impression about the property's value and how it is taken care of. Thus, before inviting anyone inside your home, make sure that it will be welcoming, not just because you are selling it, but because it reflects who you are.