Canadian practice La Firme has recently converted a former industrial space in a Montreal heritage building into a luxury residence for a client who loves to cook and entertain. Te local design practice stripped-back a property in a 1820s building, located in the Old Montreal area, to create a loft-like apartment. 
"Because our approach was to preserve the space's industrial character by exploiting the textures of the original materials, we began by gutting everything added in the remodeling," said La Firm founder Louis Beliveau. "The floors were mostly unsalvageable, so we laid in a heated concrete slab. The walls were thick, made of three layers of brick and exterior openings could not be modified. Our floorplan optimized available light sources and the layout of the master bedroom and the office/guest room with murphy bed and bathroom, exploit this layout approach. The result was open and lofty but maintained a sense of privacy."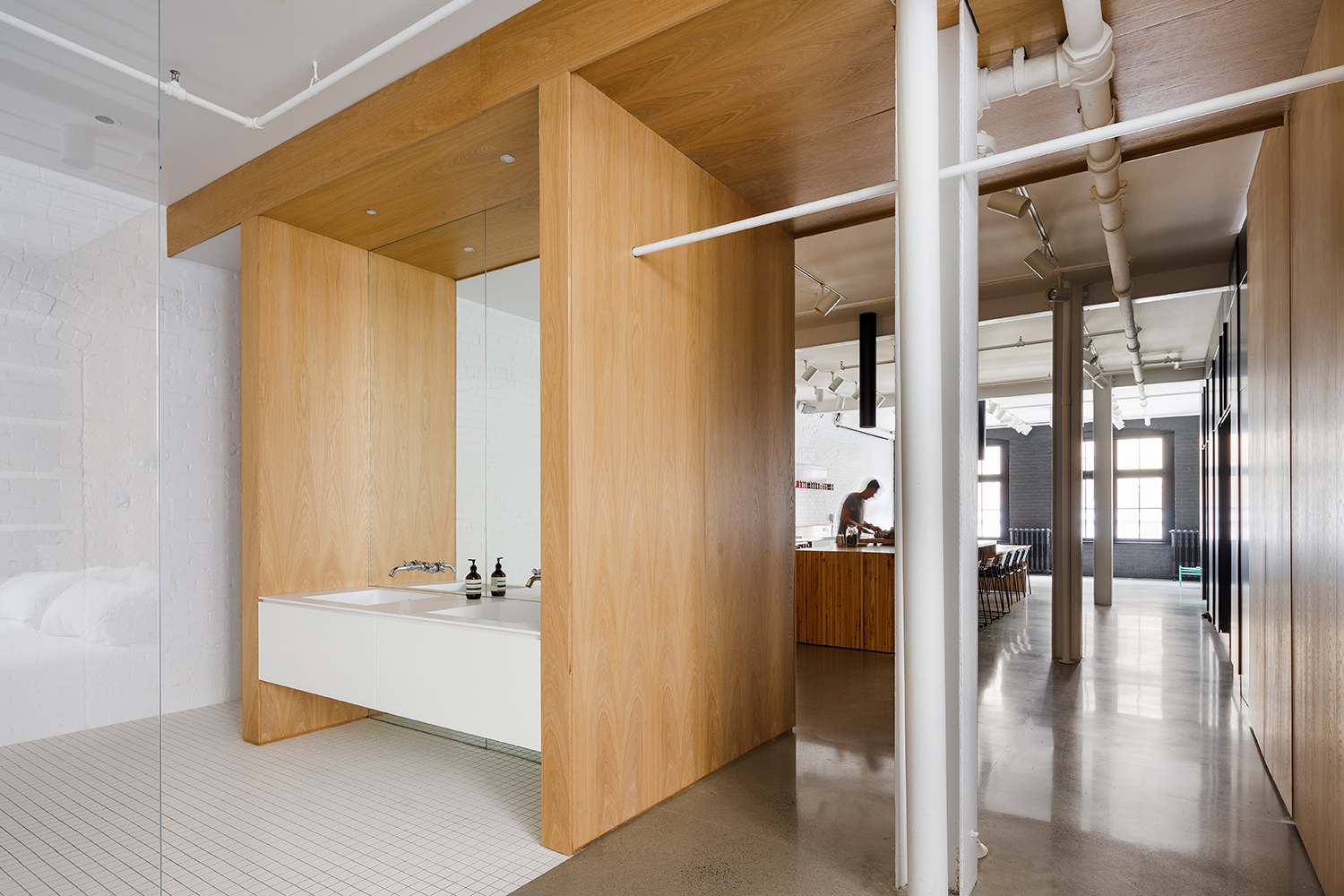 The large, open bathroom with its shower zone big enough for two and integrated into the master bedroom, extends the lofty feel of the apartment. The kitchen was designed for entertaining, with a 20' island topped with wood reclaimed from the floor. All the appliances except the gas range are commercial grade. The raw brick walls were painted, and other textures were preserved and rendered warmer. 
McGill 120 apartment is complete with an additional apartment in the rear of the property, which can be accessed via a door next to the bathroom or from a separate stairwell in the building. Together the units take up an entire floor.