The first "supercar" from Lamborghini, and perhaps the first supercar the world had ever seen, the P400 Miura, will be auctioned at RM Sotheby's Phoenix auction this month. When it was first unveiled at the 1966 Geneva Salon, its impact was nothing short of extraordinary. Simply stated, the Miura looked like no other on the road, and it marked a paradigm shift in the design of high-performance cars. Its sensuous lines were undoubtedly indebted to the placement of its engine, which was mounted transversely, just behind the passenger compartment.
The Miura's performance also matched its looks, and the car would go on to be the poster child for a petrol-fueled generation. As such, Miuras could often be found in the garages of many of the most fashionable celebrities of the day, including Miles Davis, Rod Stewart, and Frank Sinatra. Marcello Gandini penned the gorgeous design at the age of 27, and it encapsulated the youthful spirit of the age. The car was beautifully styled throughout and had intricate details that always brought a smile to the driver's face when interacting with the car, such as the shape of the doors, which were supposedly modeled off of the horns of a raging bull. To many, it boasted the perfect automotive silhouette, as it was just as sensual as it was muscular.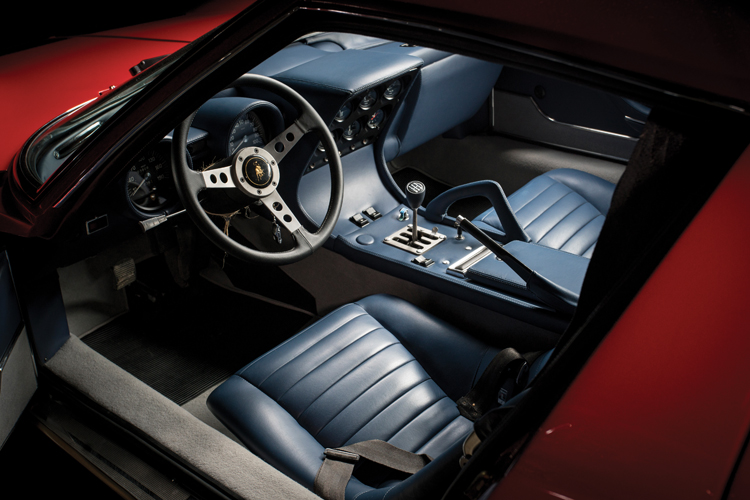 The final iteration of the Miura, the SV, featured numerous improvements over the already spectacular P400 S that came before it. The SV featured better handling, thanks to revised suspension, which helped to remove the "front-end lightness" that was so characteristic of the earlier cars; in turn, the rear bodywork was made slightly wider. Perhaps the most notable changes were to the engine, which featured larger carburetors and different cam-timing, as they made the SV much more user-friendly at lower rpms. With its engine producing 385 brake horsepower, the SV boasted incredible performance. A sprint to 60 mph from a standstill took just 5.8 seconds, and its top speed was quoted at 180 mph.
The stunning 1971 Lamborghini P400 Miura SV by Bertone will be auctioned by RM Sotheby's for over $2.300.000 USD in Arizona later this month.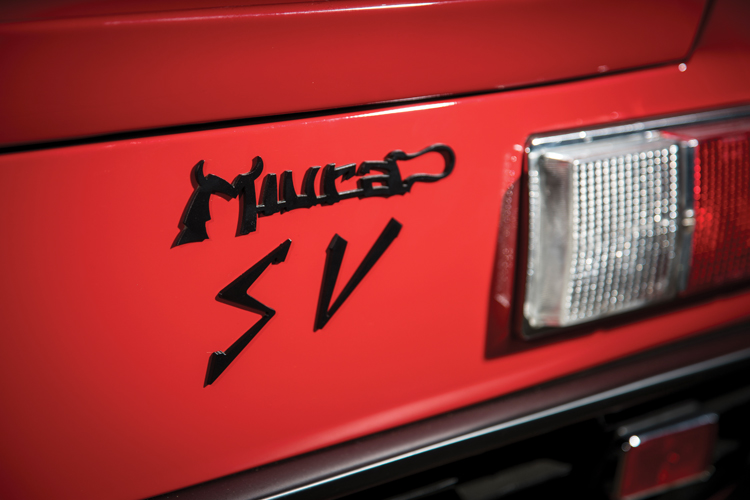 all images © Erik Fuller