With more than 500,000 vehicles sold worldwide in four years, DS is building on its success and is now a brand in its own right. Its latest creation, the concept car Divine DS, is a true expression of the brand's DNA. Designed and created in Paris, France, it captures the very essence of DS.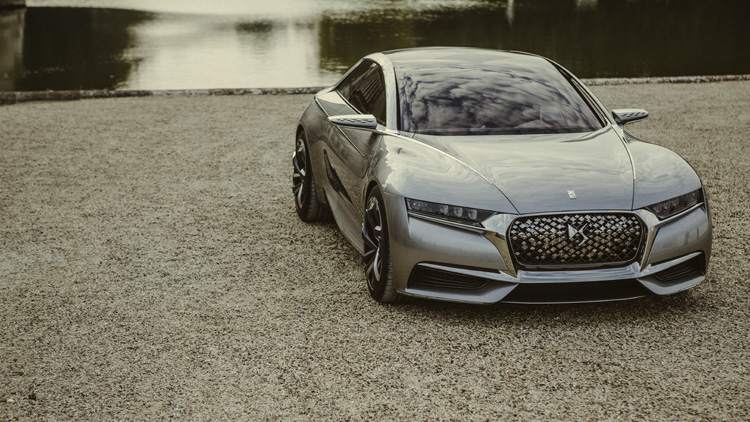 Spectacular, elegant and enchanting, with a subtle shimmer in its metal grey bodywork. The strong, sensual curves showcase striking graphic features such as the 'DS Wings', the sharp sweep of the side lines and the unique roof design. A unique exterior and an exceptional interior. The original cabin features a bold, high-tech layout of spectacular contrasts, expressing the avant-garde design, refinement and sophistication of DS.
Customers are invited to choose an interior trim that truly reflects their personality from a selection worthy of a haute couture fashion house. The cabin of Divine DS features three interchangeable interior ambiences, each with its own original and unique personality.
Divine DS reflects the combined expertise of several prestigious houses, such as Lesage for embroidery and Swarovski for crystal work. The presence of these firms, each one setting the standard in its field, demonstrates the ambition and the capacity of DS to overturn established codes and bring different worlds together, a first in the automotive industry.
Divine DS is a car of dynamic, active design, with futuristic, avant-garde headlights combining sequential indicators with laser technology, facets on the roof that open to reveal a reversing camera, and optimised aerodynamics. Inside the car, the 'cockpit' driving position and exclusive use of digital systems (touch screen, holographic display, etc.) showcases the in-car technology.
Divine DS is equipped with the turbocharged direct-injection 1.6 THP petrol engine developing 270 bhp. A perfect fit with its dynamic character. With maximum output of 199 kW at 6,000 rpm and maximum torque of 330 Nm between 1,900 rpm and 5,500 rpm, this is an engine of outstanding performance.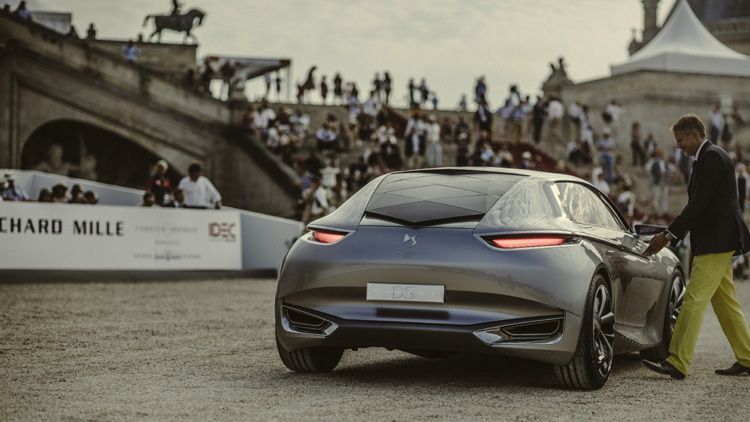 all images © LAURENT NIVALLE – courtesy of CITROËN