It seems like everyone's upgrading to a smart home these days. Over half of all American homeowners now use at least one smart home device, the latest Biannual State of the Home Survey from home repair provider HomeServe USA shows. The explosive growth of smart speaker solutions such as Amazon Alexa and Google Home is driving smart home growth, promoting use of other devices such as smart lighting, security and climate control systems.
Homeowners are finding that smart tech adoption makes it easier to use entertainment technology while improving security as well as enhancing energy efficiency. If you're looking to transform your home into a smart home, here are three simple steps to get you started making your home more user-friendly, secure and sustainable.
Create a Smart Home Hub
For most homeowners, the easiest gateway to smart home adoption is building a hub centered around using your smartphone and entertainment center as a user interface. With 77 percent of Americans now owning smartphones and 74 percent of U.S. homes with televisions now having at least one connected TV device, these technologies form natural bridges to smart home adoption. To capitalize on this opportunity, TV manufacturers have begun to venture into smart home devices in the hopes of promoting connected TVs as smart home hubs.
Meanwhile, connected speakers have emerged as another interface of choice for smart home users. Smart speaker sales soared 78 percent in 2018, with speakers using Amazon Alexa and Google Assistant grabbing a leading market share. Smart device manufacturers are increasingly designing their products to interface with these popular platforms, either out-of-the-box through built-in hardware integration or through easy-to-install smartphone apps. Leveraging your smartphone, smart TV or smart speaker can be the easiest way to get started building your smart home ecosystem.
Install Smart Security
Along with connected entertainment devices, security devices and systems are among the most in-demand smart home technology sectors. Innovations in areas such as wireless security camera systems, remote monitoring, 4K Ultra HD resolution recording, color night vision and more have made smart security more user-friendly, more powerful and more affordable, attracting a growing number of homeowners. For instance, security camera system provider Lorex has disrupted the market with new high-resolution, wire-free cameras that use a long-lasting lithium-ion battery and only start to record the moment a thermosensor detects motion, saving energy while delivering superior surveillance.
Homeowners are also embracing standalone smart devices to supplement home security camera systems. A recent study by Parks Associates found that 16 percent of consumers plan to buy a standalone connected security device such as a video doorbell or smart lock over the next year. Installing a surveillance camera system and supplementary standalone devices is a simple way to upgrade the security and value of a smart home.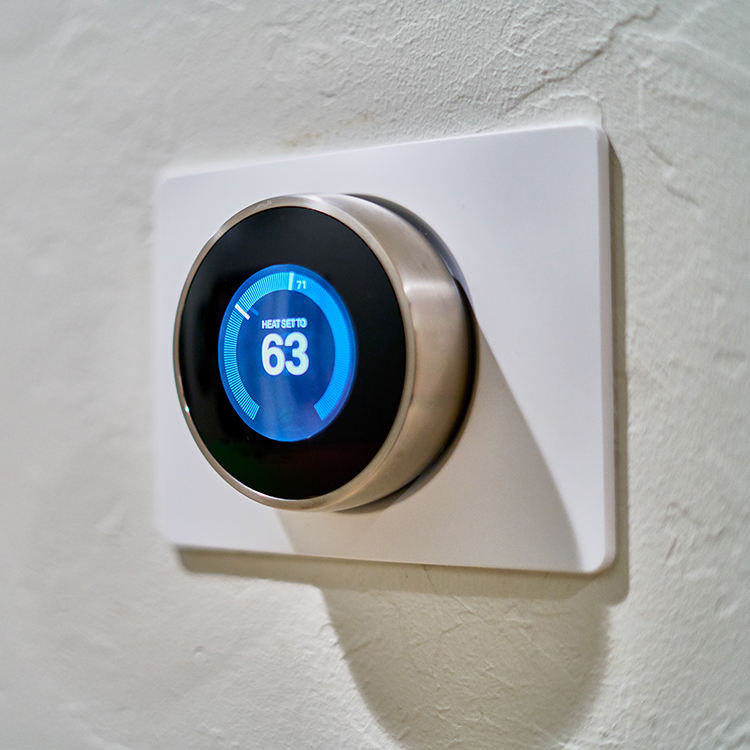 Implement Smart Energy Management
Smart climate and energy control systems are another easy, affordable way to make your home smarter. Installing a smart thermostat system can save an estimated 10 to 12 percent on heating costs annually, as well as 15 percent on cooling.
Smart lighting is another inexpensive investment that can cut your energy costs while making your home more eco-friendly. Installing LED bulbs can cut your lighting energy usage by 75 percent, according to the U.S. Department of Energy.
Entertainment devices such as speakers and connected TVs can pair with smartphone apps to form a user interface for your smart home. This provides a hub for expanding your smart home ecosystem to include security devices such as cameras and video doorbells and climate and energy control devices such as thermostats and lighting. Building on this foundation, you can integrate other smart home devices such as appliances and robot assistants. Following these steps will help you establish a smart home that is user-friendly, secure and environmentally sustainable.