Houston is a city of growth and opportunity. If you are looking for a place to kickstart your new life, Houston is the perfect place! One of the most important decisions you will make when moving to this incredible city is what to do about your home. How will you furnish it? What kind of furniture will you buy?
There are several selections and styles to choose from, a plethora of decisions to make. It can be difficult to know where to start when it comes to furnishing your home. For many people, their furniture is one of the most important things when turning a house into a home. It is a reflection of their taste and style, and it should be comfortable and functional. When choosing furniture for your Houston home, there are a few things you should keep in mind.
Weather
First, consider the climate of Houston. The weather in Houston is hot and humid for much of the year. You will want to choose furniture that can withstand the heat and humidity. Couches with removable cushions may be a good option to consider; you can put them in the washing machine when they're in need of a deep clean. Avoid darker colors and fabrics that retain a significant amount of heat. Make sure you're comfortable.
Size
Second, think about the size of your new home. Houston homes are generally larger than homes in other parts of the country. This means you will have more space to fill, and you will need to choose furniture that is proportional to the size of your rooms. Finally, consider your budget. Houston is a city with a wide range of prices for everything from housing to food to furniture. You should set a budget for yourself and stick to it when furnishing your home.
Area
Third, consider the area you're in. If you're in an urban area, you'll want to focus on finding furniture that is stylish and unique. If you're in a more suburban or rural area, you may want to focus on finding furniture that is comfortable and homey.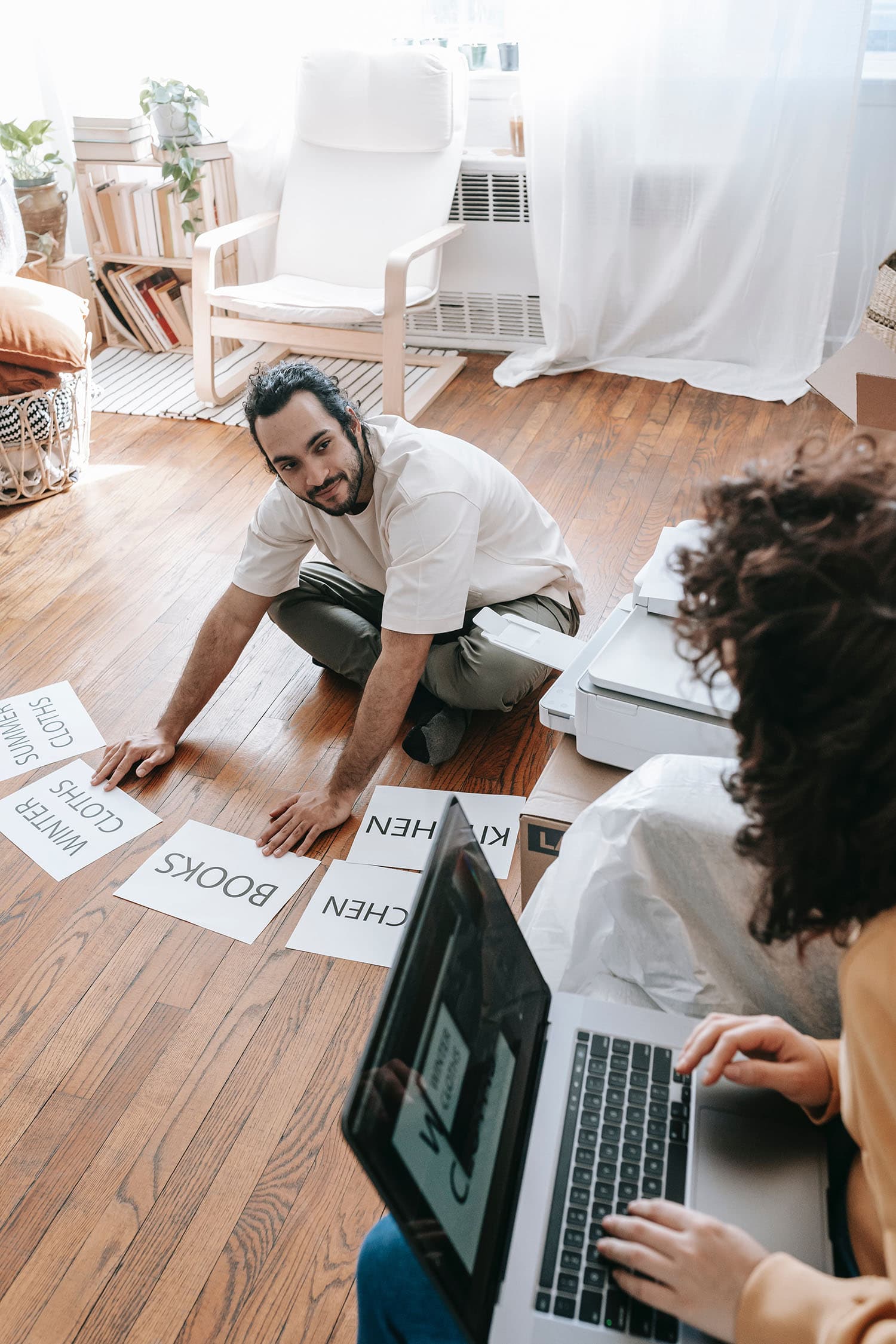 Style
Fourth, think about your style. Do you prefer contemporary or traditional? Are you looking for something sleek and modern, or something cozy and comfortable? Do you want a lot of color and pattern in your furniture, or do you prefer a more neutral palette?
Once you've considered all these factors, it's time to start shopping! There are many places to find furniture in Houston, both online and in stores.
You may want to invest in new custom furniture from places like The Amish Craftsman or other department stores that carry the styles you're interested in. You can purchase things one piece at a time or purchase everything in a set. Couches, sofas, and sectionals often come with matching coffee tables and side tables. You can also buy bedroom sets with nightstands and dressers, dining room sets with chairs, benches, stools, and runners, and home office furniture with matching desks and bookcases.
If you're looking for something more unique or eclectic, you may want to check out local thrift stores or antique shops. You can often find interesting pieces of furniture at a fraction of the price you would pay for new furniture. Just be sure to inspect any used furniture for damage or wear and tear before purchasing it.
You can also take a look at online stores. There are many websites that sell furniture, and you can often find good deals on shipping. Some websites offer assembly for an additional cost. Be sure to read the reviews before purchasing anything and make sure the website is reputable.
Hire Help
If you're struggling to decide on how you want to decorate your home, you may want to consider hiring an interior designer. Interior designers can help you choose furniture, colors, and accessories that will work well together and reflect your personal style. They often have access to exclusive deals and discounts at furniture stores, so they can save you money on your purchases.
Interior designers work within your budget, selecting pieces and curating styles that fit your aesthetic without breaking the bank.
Furnishing a home can be a challenging task, but if you take your time and choose pieces that you love, the process can be quite enjoyable. Whether you're making a home for just yourself or cultivating a space for you and your family, the end result will be a place that reflects your personal taste and style. Get out there and start exploring the possibilities! Your perfect home is waiting for you.