Designing the interiors of your commercial property is not a walk in the park. The space you create must be cost-effective and efficient and must reflect the ever-changing expectations of your potential clients. 
Contrary to popular belief, pulling off unique interior design for your office is not all about curb appeal. And even though the exterior architecture is very important. It is mainly about creating a positive first impression towards your business – something that can go a long way in selling your brand in today's competitive business arena. 
To help you create an interior design that will make your business a hot topic among your clients and competitors, below are some practical tips you can use;
1. Make it Engaging
When you start on the design for your business's interior, you will, without a doubt, reflect the current tastes of your employees and consumers, and make sure above all it engages both. Include a modern yet functional design that draws attention and makes everyone want to stay in the space for longer periods. 
For those businesses struggling to find the right concept, there are reputable interior designers, like Wurkspace 7, they can depend on. They have a keen eye for detail and can visualize the space before starting the project. They can also provide competitive quotes and a detailed plan of the tasks they'd be carrying out
When selecting your tones, ensure you reflect the business characteristic. Your business will dictate this, but an example would be if you were an environmental company with modern eco values you should be working with deep cooling tones. You could opt for greys and charcoals tinkered with a touch of greens. Blend them with taupe, stone, and ivory to create a stunning balance, keeping the space contemporary, engaging and relevant. 
Patterns can also go a long way to enhancing the beauty of your commercial interior space. You can go with the pattern that fits your current needs, but it is recommended that you work with large-scale geometric patterns. Such patterns will help your business make a statement that expresses personality and creates a long-lasting impression on anyone who comes into contact with them. 
You have your organizational brand colours and if you want to create an amazing commercial space using colours, focus on the ones that reflect your business. This way, clients will be able to distinguish your business from the rest, which will give it considerable visibility. 
2. Make it Accessible
If you want to develop a design that will eventually lead to business success, you need to make it accessible to everyone, especially the section of your target audience and employees who live with a disability.
Creating a space where everyone feels comfy and cared for is key to promoting productivity. It is, therefore, imperative when creating a top commercial space that you use a top commercial architect that focuses on universal design.
Universal design is one that anticipates potential problems and eliminates them. It means creating a space that caters to everyone. Ensure that the office furniture and technology you acquire is flexible. Simply put, equip your commercial space with adjustable monitor arms, accessible plug sockets, and height-adjustable desks. 
Additionally, consider underfloor cable and power management using FRP cable trays, because it makes it easier for people on wheelchairs to navigate. It also reduces the chances of people tripping and getting hurt. Another benefit would be that the cabling will remain intact for many years without the regular foot traffic directly on top of it, not to mention that it makes the space seem neater.
If your office has multiple floors, multi-level mobility should be a concern that should be scribbled at the helm of your must-do list. Have elevators in place so that older individuals and those who are abled differently can move comfortably between various office levels. Basics but important basics nevertheless. 
3. Space out the layout
It's understandable – you are designing a start-up, and you might not have enough room to space out your employees however maximising the use of space is now more important than ever. 
Pandemic aside, remember, crowding employees is one of the surest ways of killing productivity. Teams that have to share a tight space will quickly become overwhelmed, leaving little room for creativity and the flow of ideas. Plus, they may feel added pressure because it constantly seems like someone is looking over their shoulders.
Since you have a small space, a great way to space out employees is to reconsider the layout. Take your time and be creative with storage units and organization of the workspace. One great way of providing more space between employees is to turn the desks to the side while leaving appropriate room to move between them.
Instead of having huge cabinets that take up a lot of floor space, install wall cabinets, and use the saved floor space to place desks from where some employees can work. Also, consider decluttering some of the spaces, so less storage space is needed, and creating a cleaner-looking aesthetic.
Creating multi-purpose designs will also help in saving a great deal of space for your employees to work in. For instance, you can purchase cabinets with slide-out seats, which will come in handy whenever you hold those spur-of-the-moment business meetings. Also, you can get lounge chairs that contain tablet arms. These chairs will allow employees to work away from their desks and minimize congestion.
4. Focus on the Product
One of the main reasons you want to pull off an amazing commercial space is because you want to meet the needs of your potential clients. You want to create a business environment that will speak directly to the customers' needs and wants. This is a prudent decision that can place your business ahead of the competition.
But as you do this, remember that you will not attain optimum success if the product you are offering is not seen. Therefore, as you focus on the customer, use your design to emphasize on what your business does. 
Whether its furniture, colour schemes, patterns, office furniture, or fabrics, every design choice you opt for should focus on both the client and the product, if not customers will lose focus and sales will drop. As the saying goes. "Out of sight, out of mind." For this reason, ensure that the customers and team members always have the products or services in their thoughts when they enter the building.
5. Keep it Eco-Friendly
Social responsibility is a key factor that contributes to business growth and eventual success. Your business will not succeed if you don't adhere to social obligations when developing your design. 
Whether you want to achieve your goals using commercial architects in London or elsewhere in the UK, most architects worth there salt will have a deep understanding of how to make their designs environmentally friendly but it's still advised to bring this up at the beginning as it's important to keep the brief eco-friendly. For instance, instead of installing regular glasses, use photovoltaic glasses that contain solar cells embedded in the window surface. They will not only make your space beautiful, but they will also generate green energy that will save you money on utility bills. There a plethora of green architectural options that can ultimately save you money.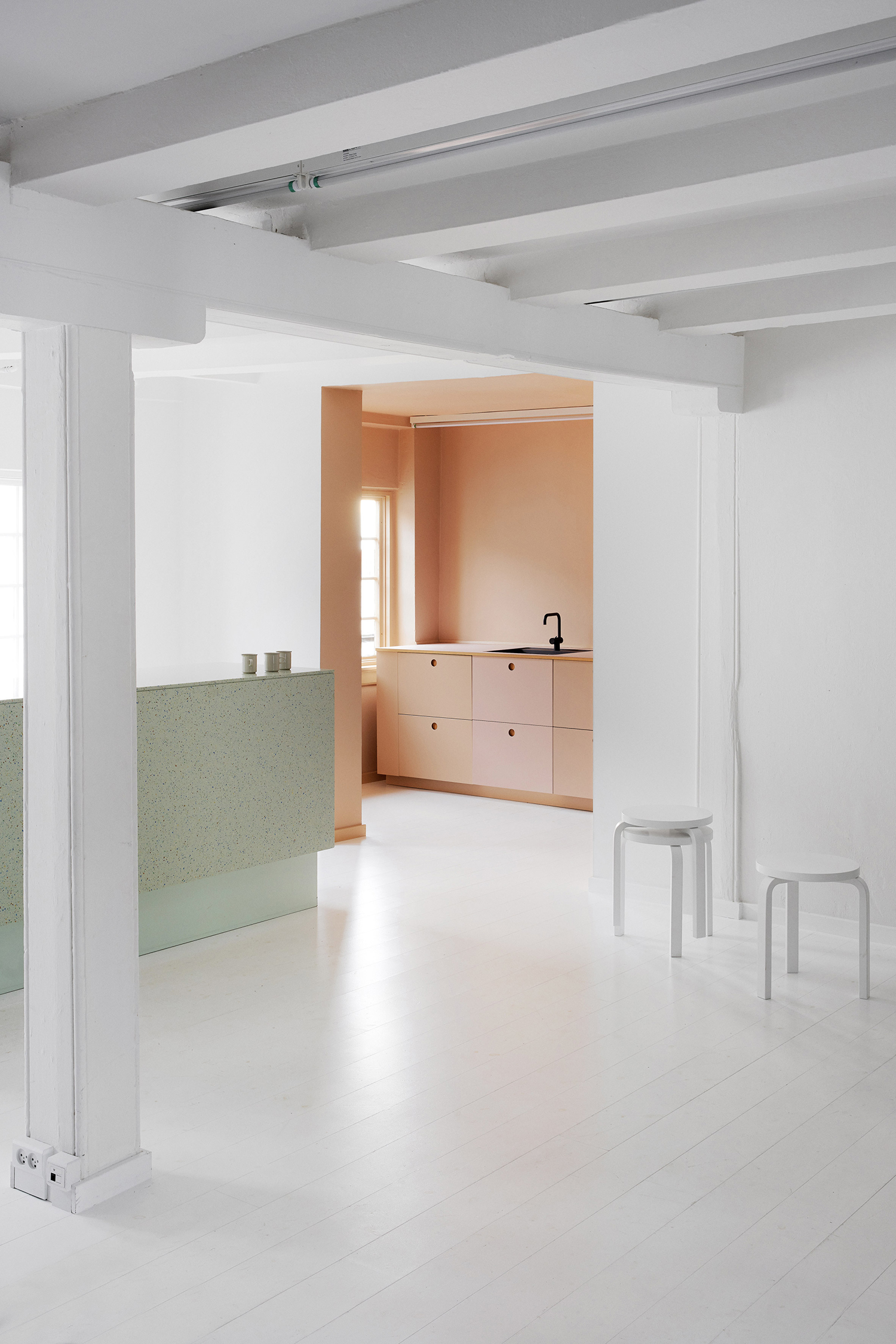 Create an inviting commercial space today!
When you create an inviting workspace, it will encourage customer loyalty and encourage employees to keep working hard for long. Increased productivity means more revenues, which translates to speedy attainment of business goals. 
Use the tricks outlined above to incorporate minor touches that will make everyone who comes to your business comfortable. 
Remember, even though your modern commercial space should reflect your business' professional goals, community ties, culture, and core values, it still belongs to you. Therefore, you can add a few personal touches that reflect your style to make it more outstanding.
Don't forget to tweak your design in such a way that it is accessible to all and ensure it emphasizes on the client and the product. When you do this, there is no reason why your business shouldn't stand out from the crowd!