If you're looking to spruce up your home in 2022, it's worth considering some of the main interior design trends to ensure your home is bang up to date. Each year various new trends emerge that seem to shape interior design, and 2022 will be no different. Here are a few of the top trends that are likely to dominate the interior design scene in 2022. 
1. Natural Colors
Natural colors will be a major trend in 2022 as people find nature to be increasingly important in their lives. This is partly due to people exploring nature more during the pandemic. As a result of this, they are looking to bring influences from the outside world into their homes during a period when people have been spending a lot of time inside the house. Additionally, people are becoming increasingly eco-conscious and protective of the planet. This means that natural colors are becoming more prevalent in the home, with people looking to bring the outside in.
2. Cork Flooring
It is interesting how both design and fashion are cyclical, and it is the seventies that are having a resurgence right now in interior design. One major seventies trend that you can expect to see more of in 2022 is cork flooring. This style of flooring not only gives the home a retro feel but it is also an eco-friendly upgrade. Cork flooring has excellent thermal properties, which can help owners to reduce their energy usage and heating bills.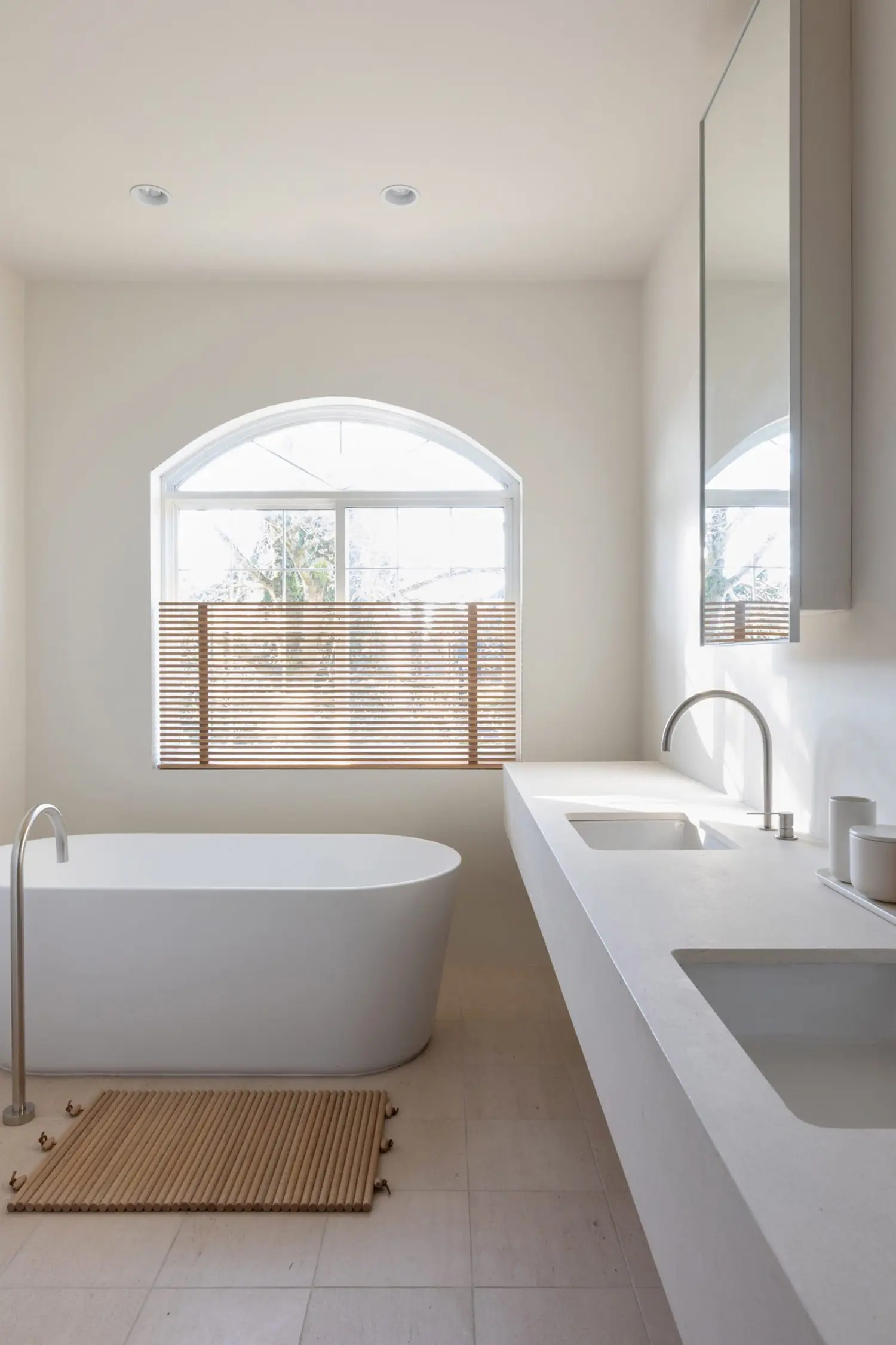 3. Freestanding Bathtubs
Bathrooms have become important wellness spaces in recent times, with homeowners looking to turn these areas into relaxing sanctuaries. A Roca freestanding bath is one of the best ways to relax and unwind after a long day. Freestanding baths are eyecatching and provide people with the opportunity to chill out in a stylish, luxurious setting. This can also improve the overall interior design style of the bathroom and make it a more welcoming space.
4. Minimalism
Less is more is a trend that seems to be emerging in interior design. In 2022 people will be getting rid of their unwanted clutter in favor of a more simple approach to living. Minimalist style looks clean and professional and makes your home feel more peaceful. Minimalism can improve your home and lifestyle, but you will want to make sure that you have smart storage so that you can keep important items accessible and neatly organized. Minimalism also makes cleaning your home more manageable as you will have fewer surfaces and objects to clean or dust. 
5. Well-Bedding
During the pandemic, sleep hygiene has been an important topic for people looking to improve their sleep quality. A good night's sleep can improve a person's health immeasurably. The trend of well-bedding is all about using the best quality bedding materials with natural and sustainable fabrics. This can make the bed more inviting and should help people to improve their sleep.
These are a few of the interior design trends that will play a major role in 2022 and could improve your home in many ways.