3D printing involves making solid, three-dimensional objects from a digital file. You can use it to create a wide range of things, from jewelry to house parts to food. 3D printing is also called additive manufacturing because it adds layer upon layer of material to create an object; think of how your printer uses ink. 
The process starts when computer software creates the blueprint for an object on the screen, including where holes need to be cut out, how many layers are required, and what thickness each should be. Once the printer understands these instructions, it can build up material in layers until it forms an entire end product.
Aside from being a novelty for collectors who can now print their models, 3D printing's real innovation is in the research and development sector. Where once Thomas Edison had rooms full of engineers painstaking perfecting the inventor's newest design, we can now feed data into a 3D printer and have a prototype in just as long as it takes for the printer to churn out the ink.
It has led many companies to offer rapid prototyping services, which speed up the development of new tactile technologies to a breakneck pace. Keeping these great strides in research and development, we've put together a list of the significant changes 3D printing has brought to human innovation.
3D Printing Has Allowed Researchers to Improve the Quality of Data They Collect
3D printing has changed the game in several ways when it comes to collecting data. The first way is its ability to print models that researchers can use as test subjects and control variables. Previous methods of creating these models involved time-consuming production processes, so it was challenging to have models ready for immediate use by scientists. 
Nowadays, though, you can print one up almost instantly—and you don't even need to worry about getting them signed off on by ethics committees or anything like that! That means researchers can collect data much more quickly than before.
Researchers Can Now Produce More Realistic Models to Test Their Theories and Hypotheses
There are many instances where 3D printing has changed the way researchers approach their work. For example, a team of scientists at Northwestern University's McCormick School of Engineering used 3D modeling software on top of a traditional CT scan to produce an accurate model or an image volume of a human skull. It allowed them to test whether or not their theories about changes in brain size over time were correct—and if they were right, it would have been impossible without the help of 3D modeling.
3D printing also allows for various sized and scaled models for testing purposes.For example, Indiana University's mechanical engineering department uses 3D printers to make prototypes that enable them to test out new designs before building them out with traditional methods such as woodworking or metalworking—which would cost much more money than using plastic filament! 
And when you can save yourself time and money while improving upon your product, you've got yourself one great innovation right there!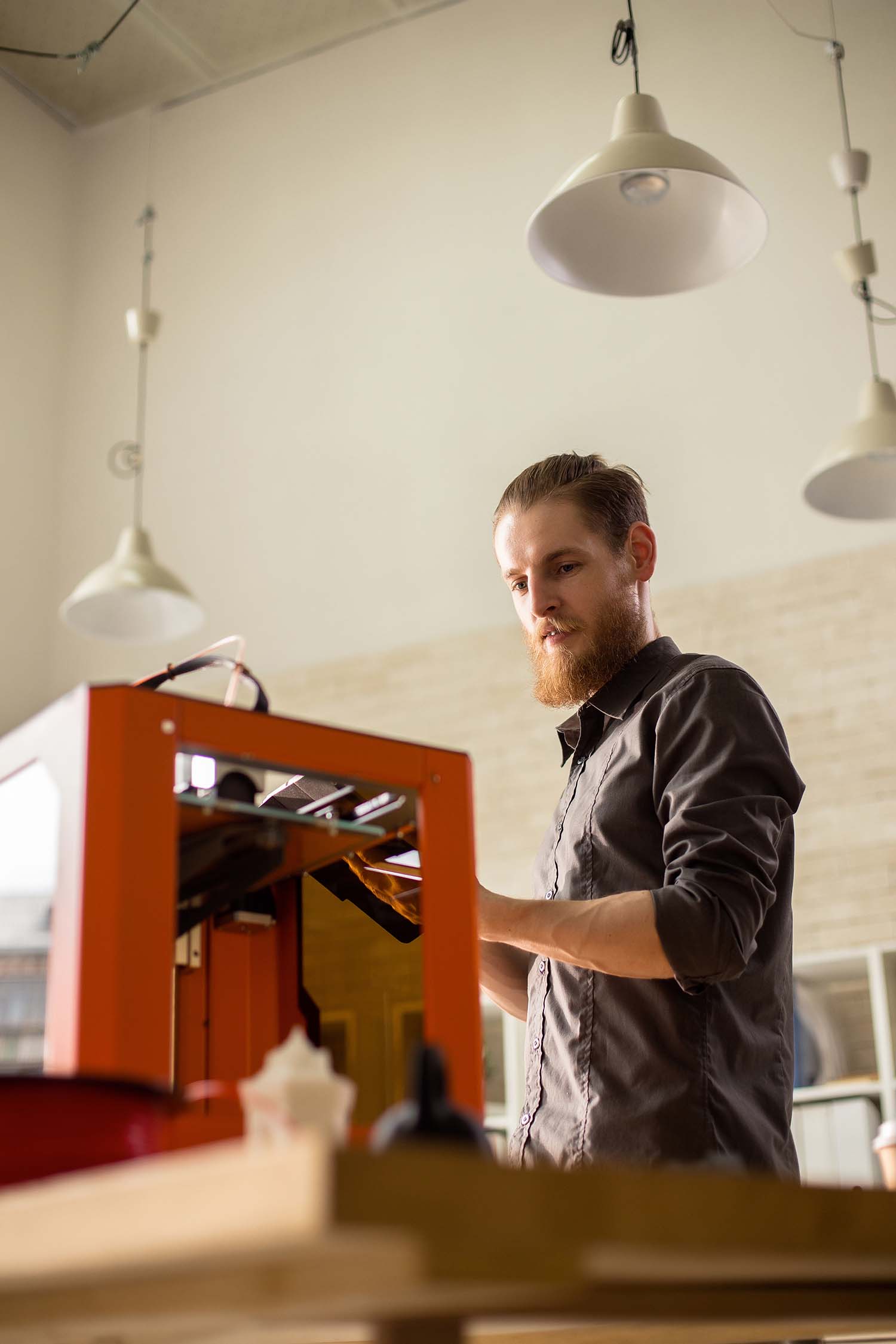 3D Printing Makes Assembling and Repairing Devices Cheaper, Easier, and Faster Than Ever Before
In a traditional manufacturing setting, devices are assembled from many parts and components. For example, in the case of an automobile engine or transmission, every part must be fabricated separately by a dedicated shop. These shops often use expensive tooling to shape metal blocks and parts that will be used in the assembly process.
After machining is complete, all of these manufactured parts have to be shipped to another facility, where they're placed into their final configuration and tested to ensure that everything fits appropriately. 
If something goes wrong during assembly or if there are issues with fitment during testing (and there usually are), it can take weeks or months for a technician at another facility to fix those problems. It can take even longer for them to ship replacement parts back out again to resume production as planned.
However, 3D printing technology is able to manufacture complex assemblies without requiring any costly tooling whatsoever means that these same delays could potentially be avoided altogether by using this technology instead!
3D Printing Is Helping Researchers Make Advances in Medicine, Space Exploration, Science, and Other Areas
3D printing is helping researchers make advances in medicine, space exploration, science, and other areas. Let's take a look at how this technology is being used today.
Bioprinting: Researchers are developing bioprinters that can print human organs to be transplanted into patients. The machines use biomaterials like hydrogels and living cells to create organs that can be implanted into humans with the help of scaffolds or by growing them inside an incubator chamber within the machine itself.

Space exploration: 3D printers are being used to create equipment needed for space exploration missions such as rovers on Mars, allowing scientists to navigate better than before since they wouldn't have any landmarks out there in a barren wasteland; full of rocks! They could also help make fuel tanks since there's not much oxygen available when traveling through space (on Earth, we have trees growing everywhere).

Science education: Many museums worldwide now offer visitors virtual tours through their exhibits using augmented reality devices fitted with cameras pointed straight ahead so you can see what's behind each object without having to physically move around anything else nearby someone else might want to look at, too! These glasses provide children with educational opportunities outside traditional classroom settings where teachers might not otherwise feel comfortable taking them.
3D Printing Makes It Easy to Obtain Affordable Individualized Objects as Needed
One of the most significant advantages of 3D printing is that it makes it easy to obtain affordable individualized objects. It is especially true in research and development, where companies often need one or two specialized parts for a prototype or test. 
In addition to saving time and money by avoiding mass production and inventory management, creating customized prototypes can help you get products out faster. There are many other benefits as well: 3D printing allows for the cost-effective production of high-quality parts.
It helps companies reduce costs while improving quality; makes prototyping faster; reduces waste since there are no molds or prototypes which have to be destroyed after use. 3D printing also provides design flexibility by allowing users to make changes on the fly rather than having one part custom made in another country thousands of miles away (which could take weeks).
The Latest Innovations in Research Have Exponentially Increased Thanks to the Use of 3D Printing
3D printing has made it possible to create previously impossible items. This is especially true in the research and development industry. R&D professionals have been able to use their imagination and create prototypes from their minds without having to wait for a 3D printer on hand. They can now create prototypes with ease, whether they are plastic or metal parts, all within minutes!
With 3D printers making it easier for R&D professionals to create prototypes faster than ever before, there has been a decrease in the time required for creating prototypes. This means that companies will have more time saved up for doing research work rather than waiting around while engineers are busy working on creating their next prototype.
Shorter R&D times mean longer periods for perfecting products and putting them into large-scale production. Shorter R&D times also mean that production costs tend to be lower, making products more accessible to the public. 3D printing truly has changed what it means for humans to exist in an industrial age.