A new sink can upgrade your kitchen and offer aesthetics, functionality, and style that your old sink might be lacking.
When shopping for a new sink, you'll come across various styles, shapes, designs, finishes, materials, and more defining characteristics that make it hard to settle on one.
The trick is to go shopping knowing exactly what you want. In this article, we'll list seven things to consider when selecting a sink so that you can quickly identify the right one for your kitchen.
1. Material
Sinks are available in various materials; stainless steel, fireclay, marble, granite, copper, natural stone, and more. Think about your budget, preferred aesthetics, durability, and functionality to select a material.
Stainless steel is the most common sink material, thanks to its affordability, durability, and ease of cleaning. Stone sinks offer unrivaled beauty and are excellent choices if you want to make a statement. Materials such as copper are antimicrobial, helping keep your kitchen free of bacteria and viruses.
2. Size
Consider the length, width, and depth to find the right sink size. First, think about how much space you have on your countertop and cabinet for a sink.
Second, go for a sink size that's enough for your activities. If you use a lot of dishes or large containers, a bigger size will be more convenient. A smaller sink will suffice if you use the kitchen scarcely or typically use fewer dishes.
3. Configuration
Sinks are available in several configurations—single bowl, double bowl, triple bowl, and with workstations.
Traditional sinks are single-bowl, with only one basin to hold your utensils. Double bowl sinks are divided into two, making it easy to wash and rinse items simultaneously. Triple bowls have three compartments.
A sink with a workstation configuration allows you to integrate tools such as cutting boards, colanders, dish drying racks, and strainers in its space. Using such a sink streamlines meal preparation and cleanup and maximizes the working area.
Whichever configuration suits your needs, you can find the right one from the comfort of your home, thanks to some reputable stores selling sinks online.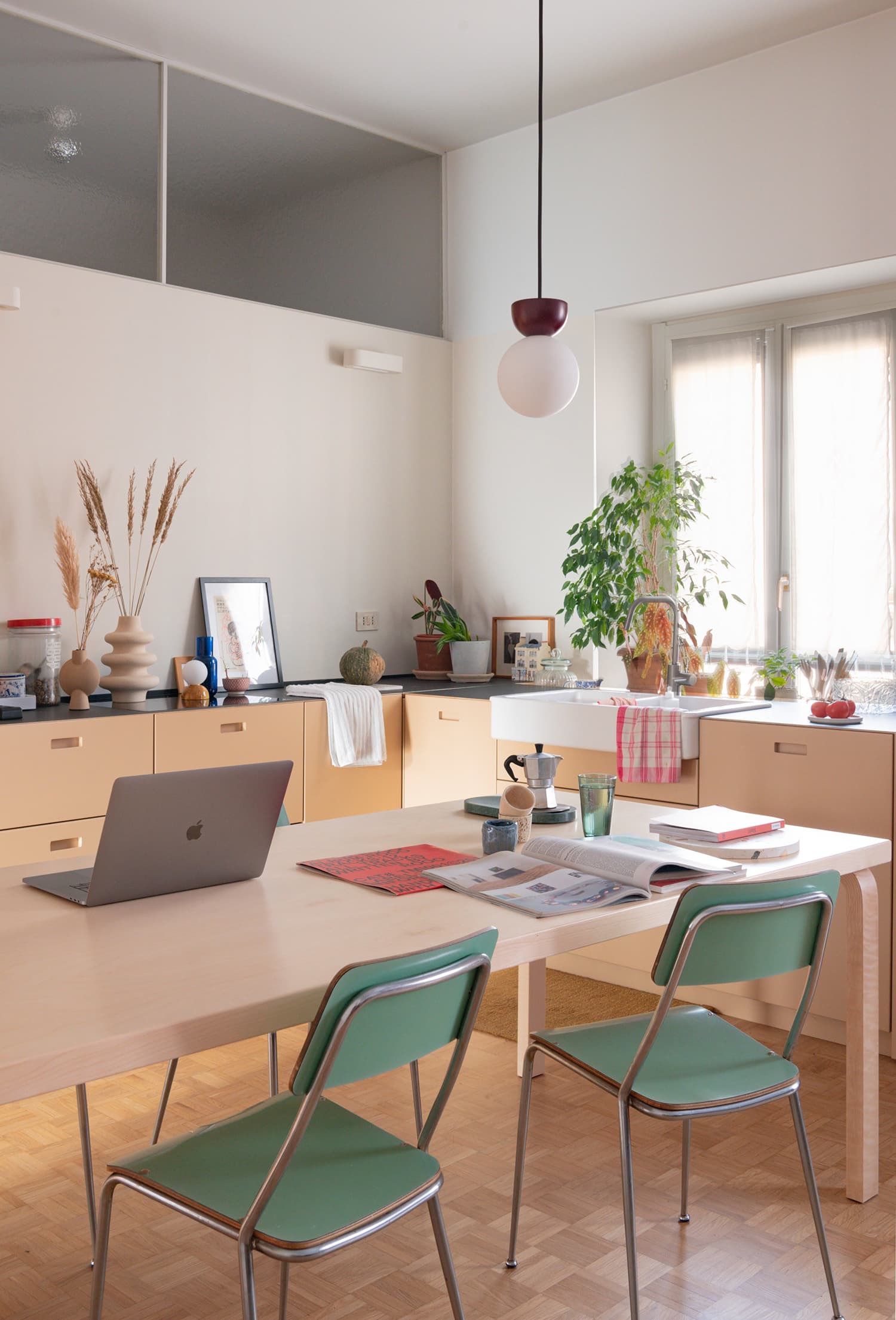 4. Installation Methods
There are several installation methods for kitchen sinks that affect how they look, ease of cleaning, and how much space it takes.
With undermount installation, the sink attaches to the underside of the countertop, keeping its top edges hidden. The apron-front method leaves the front edge of the sink exposed, with a seam between the countertop and the sink. The easiest and less costly installation method is drop-in, where the sink is placed in a cut-out in the countertop, its edges resting on top of the countertop. Different sinks suit each installation method, so consider this before settling on one.
5. Location
You can install your sink in various locations in the kitchen, from the island to a corner to the window. Keeping your preferred location in mind will help you choose a sink with the right shape, size, and one that suits the installation method suitable for the space you have.
6. Ease of Maintenance
Are you interested in a sink that's easy to maintain, or is maintenance a non-issue to you?
If you want something that's easy to clean or doesn't get dull with a bit of neglect, go for sinks made with easy-clean, stain-resistant, and water-resistant materials. Such sinks are convenient when you cook a lot but don't want to spend lots of time cleaning up afterwards. Sinks that require more effort to maintain are suitable for sparsely used kitchens.
Conclusion
A kitchen sink is the heart of the modern kitchen. Getting the right one will not only make work easier but also it could give your kitchen a facelift. While there are lots of exciting options on the market today, make sure that you fully consider your needs and the maintenance required. Of course, you should also buy from a reputable seller.