The task of decorating small rooms can become quite a challenge. Not knowing how to optimize space, or what the most appropriate complements are, can cause us a terrible headache.
It is very important to bear in mind that we must choose colors and elements that do not make the place saturated. If we learn to distribute the furniture well and choose good decorative items, we can give it a very elegant and modern touch and the best ways to make a room look bigger.
Still have no idea how to do it? If you're about to go to work, but you can't think of anything, take note of the following tips. While you can do everything according to your personal tastes, these simple tips will make it much simpler. (image above and below © José Hevia / Husos Arquitectos)
Put them into practice!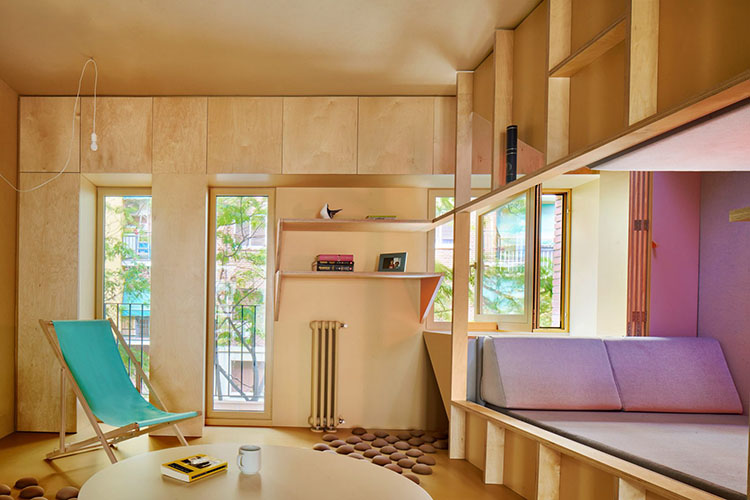 The Best Tips For Decorating Small Rooms
In the apartments and modern houses it has been bet for doing a general distribution with less square meters than the spacious houses of many years ago. The dimensions of the rooms have also been affected and many do not know how to decorate them.
This place of the home should look like a harmonious environment, ideal for well-being and rest. Making a bad choice of accessories or not knowing how to take advantage of every meter can make it look messy, despite efforts to make it look good.
Luckily for everyone, there are many easy ideas and tips that can be applied to make the place as comfortable as possible. Are you ready to start decorating small rooms? All you need is willingness and a lot of creativity.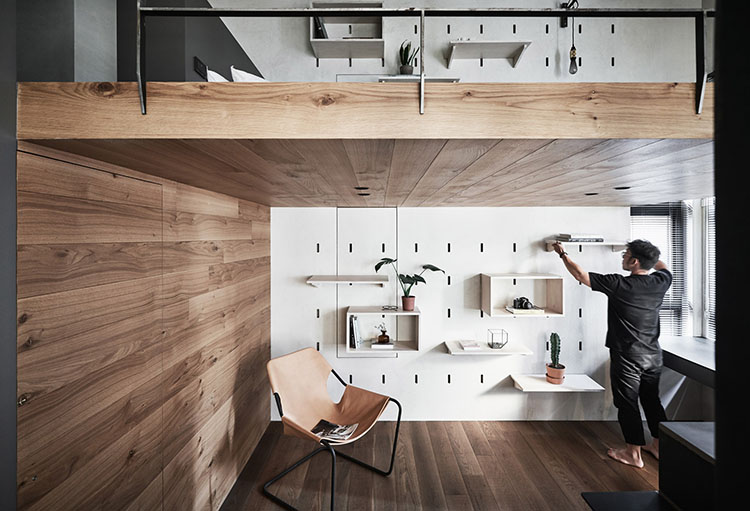 Choose a minimalist design
"Less is always more." This sentence will undoubtedly apply to those who like minimalist designs. The theme of decoration does not have to be complex at all if there is a taste for simple things. With a little ingenuity and few accessories, the room can be elegant but relaxed. (images above and below courtesy of KC Design Studio)
Recommendations:
Choose light colors and elements of good quality that make the room look elegant.
Make sure that the bedding has a good contrast with the walls.
Try to choose neutral colored furniture and white lamps.
Take advantage of natural light
Natural light is one of the best allies for decorating small rooms. This, together with the painting of the walls, gives an effect of amplitude that can be very pleasant. Illuminated spaces provide a feeling of cleanliness and relaxation that is ideal for resting.
Recommendations:
Avoid obstructing natural light with textiles that are too thick or too heavy.
If possible, open the room windows during the day.
Choose the white color to paint
White is the best complement to natural light. Its application in interior spaces, especially small ones, generates an effect of freshness, luminosity and amplitude. This color is related to cleanliness and tranquility, so it will make the place much more harmonious.
Recommendations:
Paint the walls of the room with white paint.
If you want to add a little color, opt for textiles and furniture with tones that stand out.
Search for creative storage ideas
Clutter can be fatal when rooms have very little space. It is therefore important to invest a little time and creativity in managing intelligent storage spaces. These allow you to tidy up your items and clothing so that everything looks in order.
Recommendations:
If you don't have a closet, or if it's too small, you can look for a free area to create a storage area. Put small shelves or use a sliding curtain to hide what's behind.
Also, if you prefer, opt for beds with drawers or design your own drawers to put under the bed.
Making the most of every corner
Manufacturers of home furnishings and accessories are aware that modern home spaces are shrinking. For this reason, there are now many elements that fit perfectly into every corner of the room. (image above © Alexander Kudimov / Ruetemple) 
Recommendations:
Choose modular furniture, as they are made to measure for corners and corners.
Use your creativity and create your own shelves in the least exploited places.
Putting mirrors
Whatever the size of the room, mirrors should not be missing. However, when decorating small rooms, they serve a very special function. Putting them in a strategic location allows the space to look larger and more organized.
Recommendations:
Choose cabinets with mirror doors to optimise space.

Use framed mirrors to place them on one of the walls.

As you've just noticed, you don't need to complicate yourself to add a lot of style to decorating small rooms. 

Estimate the meters of the place, paint with light colors and distribute your decorative elements without saturating the walls or furniture.