Want your kids to live for adventure in the future? How about giving them a scooter on their birthday?
Known as power scooters or booster scooters, electric scooters for kids are designed to provide them with a whole lot of adventure while still ensuring their safety at the same time.
So, are you ready to make your kid's day? Here's why gifting them an electric scooter is the best option you got.
It Offers Assisted Biking
Sweaty rides on a normal scooter can be both challenging and stressful. Not to mention physically taxing if ridden for long.
But, with an electric scooter, your kid no longer has to use extra muscle power/ energy for constant peddling. Many e-scooters come with assisted peddling and a boosting technology to help them conquer challenging terrains like inclines or steep hills.
They Are Flexible And Fast
With extreme durability and lithe form, they are the future of biking. These scooters give your kids an adrenaline boost just because of how compact they are. Your kid can also slash through the city traffic by driving on footpaths or quieter cycle lanes where they can glide comfortably while staying safe from over-speeding cars.
E-scooters Boost Fitness
Although e-scooters come with assisted peddling, they still work to improve mental and physical health. They offer that extra oomph and keep the body moving, thus improving fitness. Getting outdoors and enjoying the surroundings of your area without becoming physically exerted is psychological beneficial.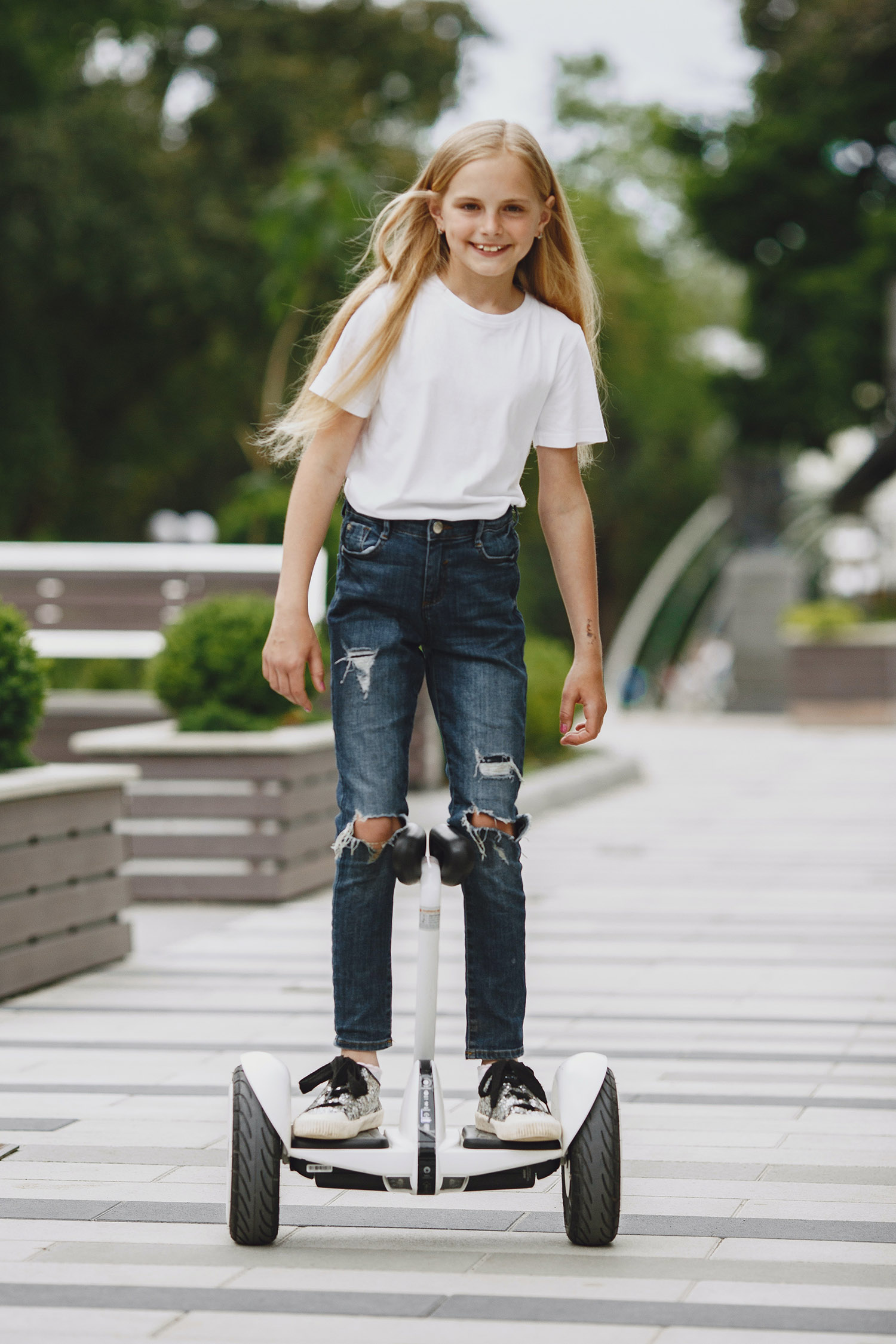 It Decreases Your Expenses
No longer would you have to spend extra bucks to take your kid for a ride and make them happy. Just buy them an electric scooter, which will not only save you money but will also give them a fun time. Moreover, you could rest assured because driving electric scooters are entirely safe, so you wouldn't have to worry about your kid's safety. However, ensure they wear appropriate protective equipment, such as a certified helmet while riding them.
What's more, a fully charged electric scooter can glide you through 18-50 miles on an average, depending upon the model you buy. Surprising, isn't it? In short, it's worth investing in.
They Look Right Out Of A Sci-Fi Fiction
These electrically driven vehicles are safe for your kids because they are easy to drive and manage. Moreover, they are quite sleek and look futuristic.
And with the rising increase in urban pollution, e-scooters are pretty "in" these days. Meaning, they are an easy and cost-effective solution for everyday commuting.
They Are Eco-Efficient
In addition to being compact, sleek and surprisingly easy to drive, these scooters are eco-efficient because they run on electricity. Unlike other smoke-emitting vehicles, these vehicles are sound-free and make the world a better place by reducing overall carbon footprint.
And, if you're worried about electricity consumption, they only use 100 to 150 watts of electricity, which is pretty efficient.
They Come In A Wide Variety Of Designs And Styles
There are multiple brands selling numerous e-scooters on the market. And, with the adjacent growth in the tech sector, you will be spoiled for the latest designs when making a purchase decision
Just make sure you do your research and choose the vehicle best suited for your kid's needs.
In A Nutshell
So, there you have it. All the reasons why it's worth gifting your kid with a sleek and compatible electrical scooter. E-scooters are entirely safe and would boost their fitness while ensuring they stay happy at the same time. They also help them improve concentration and balance which are important qualities for a child's development.