Starting a home renovation project can be daunting, especially if you don't have a lot of money to spend. The good news is that there are plenty of ways to cut costs and save money during a remodel. If you're handy with tools and willing to do some work yourself, here are some tips to help you get started. The renovation of the house is a very complicated and lengthy process. It includes the construction of walls, ceilings, floors, and the installation of windows, doors, and other elements, ladders are the best thing to help you. Such work can be done independently or with friends. You can order construction tools in online stores with Coupon Codes & Promotion Codes to save money on repairs.
DIY Handyperson Tips for Cutting Costs on Renovation Projects
1. Install New Doors and Trim Yourself
Replacing interior doors and trim are two of the easiest DIY projects for a homeowner. Even if you've never installed an interior door before, it's not difficult to learn how to do it with basic tools and a bit of guidance from YouTube videos or local home improvement stores. Replacing doors can instantly update the look of your home while adding value. You can even install barn doors, which are currently trending in home design!
If you're planning to replace your baseboards or trim, consider using PVC trim instead of wood trim. PVC trim boards can be painted just like wood trim and resist moisture, making them more durable. They will last longer than wood trim boards and won't rot or warp when exposed to water and humidity (which is common in bathrooms).
2. Plan ahead
Before ripping down walls, it's important to have a plan. This includes having a budget to knowing how much money you have to work with first. You should also consider exactly what you want to renovate and what materials you'll need, and any permits or other paperwork that may be needed. Start with a list of "must-haves" for your project in order of importance, and then decide which items you can live without. When you have a clear idea of what you want to accomplish, prioritize your projects. For example, if you're working with one room, which aspects are most important? Does the furniture need rearranging or replacing? Do the walls need painting or new wallpaper? If it isn't a must in each case but would be nice to do, add it to your second priority list.
3. Find ways to save money on materials
There are many ways to cut costs when purchasing materials for renovations in your home. For example, if you're working on renovating your kitchen, look for appliances at local yard sales or thrift stores — chances are good that someone else has already paid full price for them and no longer needs them. If you're renovating the bathroom or installing new countertops, visit Habitat for Humanity's ReStore locations for discounted fixtures and tiles. If you're looking for hand tools or power tools, check out Harbor Freight. Right now, they have discounts on specific tools and promo codes for a percentage off or dollars off your purchase of a certain amount.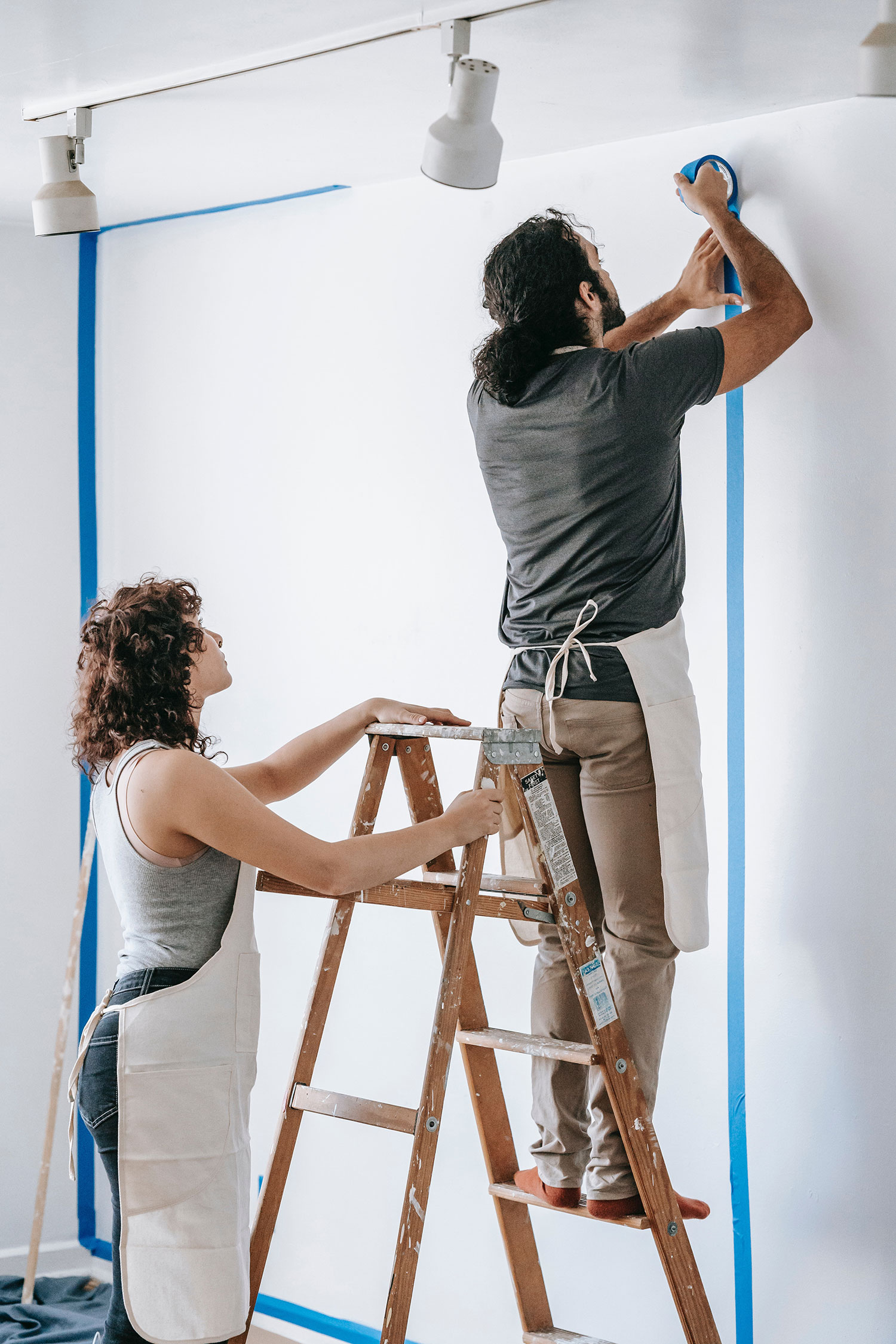 4. Do your own demo work
Hiring a contractor to do the demolition work is foolish if you're tearing out old tile, cabinets, or walls. It's dirty and exhausting, but it pays off big time if you're willing to put in the sweat equity yourself. There are a number of ways in which you can save money on your house renovation tools. One of the best ways is by using discount coupons. These will allow you to save money on your purchase and make sure that you have everything you need for your project. You can find these coupons at many stores and online. You will be able to find various types, including store coupons, manufacturer's coupons, and even free coupon codes for home improvement supplies. Some websites offer these coupons for free.
5. Don't hire a general contractor unless you need one
Many people assume they need to hire a general contractor when they do any kind of renovation work on their home, but that's not always the case — especially if it's a smaller project. General contractors charge fees on top of the cost of labor and materials. If you can manage project logistics yourself, you can save money by working directly with an electrician or plumber to coordinate their work according to your overall vision for the project. Make use of discount coupons to get discounts on house renovation tools. Go through the following lines to know more about how discount coupons can help you buy house renovation tools.
6. Paint a room
Rolling paint onto a wall may look easy on HGTV, but there's more to it than just getting some paint and slapping it on. You need drop cloths and tarps for your floor and furniture, painter's tape for edging around trim, a ladder to reach ceiling corners, and even an assistant to help you move furniture out of the way. Painting is one of those jobs where it's easy to spend a little more money upfront on tools such as brushes with angled bristles that will make your job easier in the long run.
7. Check out the local home improvement store
You can often find items you need at discount prices in your local home improvement store. These include paint brushes, paint, glue, and other supplies. Don't forget to ask for discounts when buying in bulk.
Don't buy lumber online unless you have specific needs that won't be provided by the stores nearby (or unless you have time to wait for it to arrive). Lumber is sold in increments of 1 yard or less; if you order more than that, it's too hard to get what you need on short notice and will cost more in the long run (even if it's cheaper when you buy it that way).
8. Be smart about timing
Though you might be tempted to start a home renovation in the summer when you have more free time, spring is actually a better time to take on big projects. Home improvement stores have sales on spring cleaning supplies in late March and early April so that you can stock up on the essentials well ahead of time. Also, stores will likely offer discounts on seasonal items (like paint) that you might need for your project.