First-class passengers on British Airways flights to Abu Dhabi, Kuala Lumpur, Delhi and San José will be seated in suites and cabins designed by UK agency Forpeople for the airline's new Boeing 787-9 Dreamliner aircraft fleet. At 20ft longer than the 787-8 (of which there are eight in the airline's fleet), the 787-9 makes room for British Airways' brand new First cabin.
Redesigned to put comfort at the heart of the experience, each First suite is gently lit with ambient lighting and offers customers extra storage space, including room for shoes, handbags and personal items, a personal suiter for jackets and coats accessible from the seat, and a discreet charging point area next to their armrest.
Dark grey upholstered seats feature diamond-pattern stitching, and are paired with stitched leather and machined aluminium elements. Surrounding seat furniture in muted colours helps shield passengers and provide privacy.
The seat and in-flight entertainment console has also been updated with a new smartphone-like handset, from which customers can simultaneously watch one item, such as the moving map, while also watching a film, on the new fixed 23inch widescreen.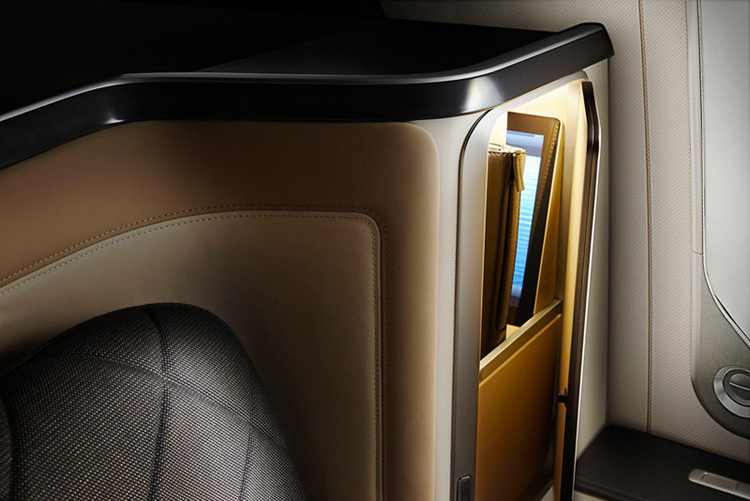 all images © Alister Thorpe