GVG Estudio has recently tranformed famed Hartza restaurant in Pamplona into the new Ábaco Restaurant. Hartza ― 'the Bear' in Basque ― was a widely renowned restaurant run by the Arza sisters in the Spanish city. It was considered a real gastronomic temple until it was closed due to retirement in 2008. Since then, many well established restaurateurs have shown a strong interest in its premises, located in the historical centre of the city, but it was not until the arrival of Jesús Íñigo that the Arza sisters decided to transfer their legacy. Jesús' cuisine is radically different from theirs, but they admire each other. He commissioned local architecture firm GVG Estudio to refurbish the interior with one condition: to show the restaurant personality evincing a profound respect towards the old Hartza.
An awe-inspiring wood structure ― split in different levels creating mid and double height areas ― sequences a fragmented space that offers a range of private dining rooms. Dark wood decoration reproduces the domestic sobriety of the typical Basque housing.
A 10 mm steel sheet has been trimmed, folded and continuously welded to give a unitary response by means of an abstract, floating, inserted, sole object that generates some kind of adapted contrast with the old premises, as the cuisine of Jesús does regarding the Arza sisters'. The sheet pattern recreates an old motif from the local popular fabrics.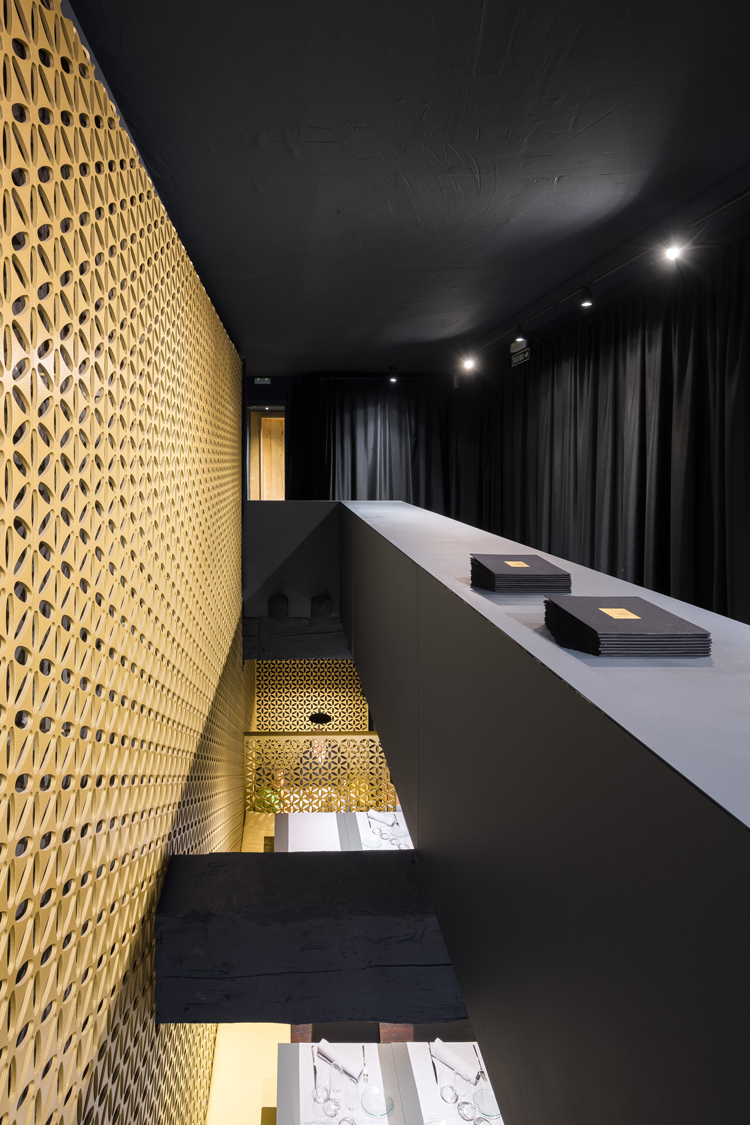 all images © Rubén Pérez Bescós