Aesop recently opened its second Berlin signature store, on Fasanenstraße in the city's West. Created in collaboration with Norwegian architecture and design firm Snøhetta, the design for the 93 sqm space was inspired by the historical context of the neighbourhood.
Taking cues from several performing arts institutions nearby, including Theater des Westens and Berliner Festspiele, the interior subtly alludes to the trappings of theatrical drama. This influence is first evident in seven intermittently placed Oak pillars that ascend from openings in the floor, appearing like steadfast dramatis personae awaiting a protagonist's entrance to the stage.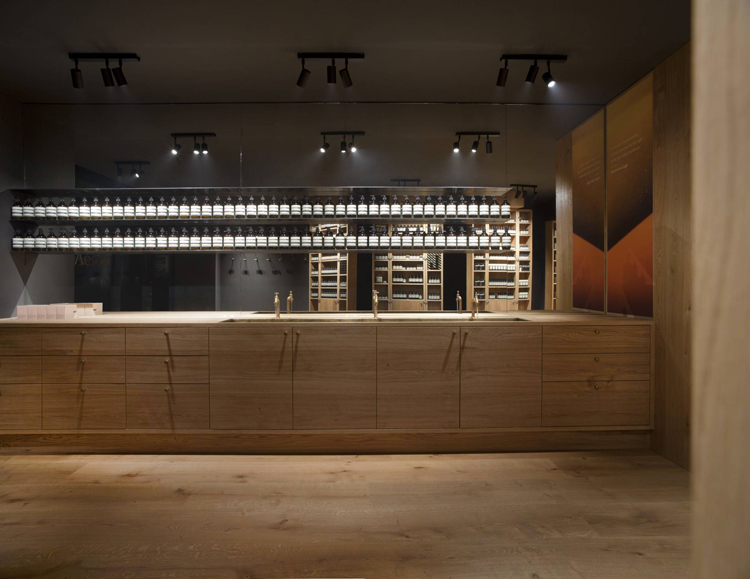 By day, they are open to scrutiny, illuminated from above and below to function as product display cabinets for Aesop's seven product ranges; by night, they are closed, supporting columns – an integral architectural element. In this duality, they apply a fresh approach to the traditional techniques of carpentry and joinery.
The pillars' considered positions are intended to guide clients through the space, with movement and interaction directed by curiosity – inviting investigation of their contents from one to the next. Storage cabinets concealed within the Oak flooring further emphasise the notion of the retail space as a theatrical set; as does the open façade, which frames the space and permits onlookers a clear view. Vintage fittings, including brass handles on the cabinets and front door, add textural variation and discreet material accents.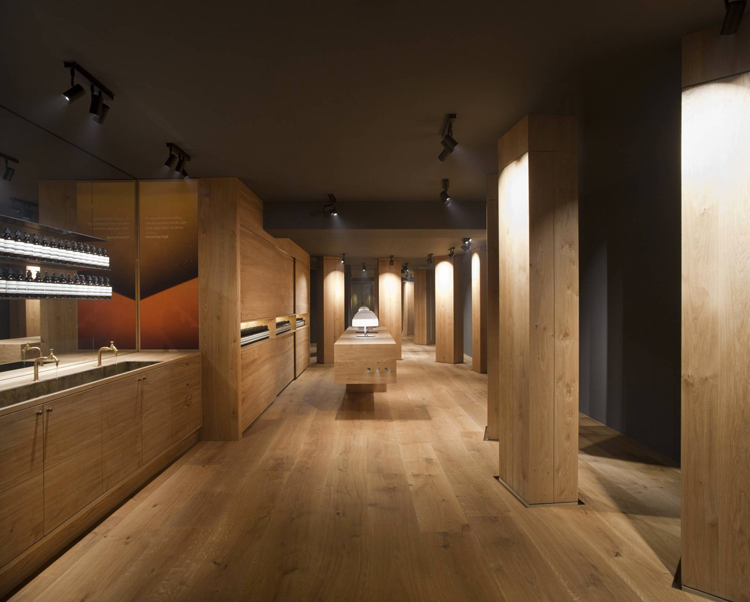 all images courtesy of Snøhetta