The latest Aesop to open in the UK is in London's historic Piccadilly Arcade. The curved corner store is the second outpost conceived by the Milan-based interior design studio of Luca Guadagnino. Back in October 2018 the studio designed Aesop's Rome outpost, decking it out in roughened stone and rose-coloured marble to echo the materiality of the city's ancient buildings.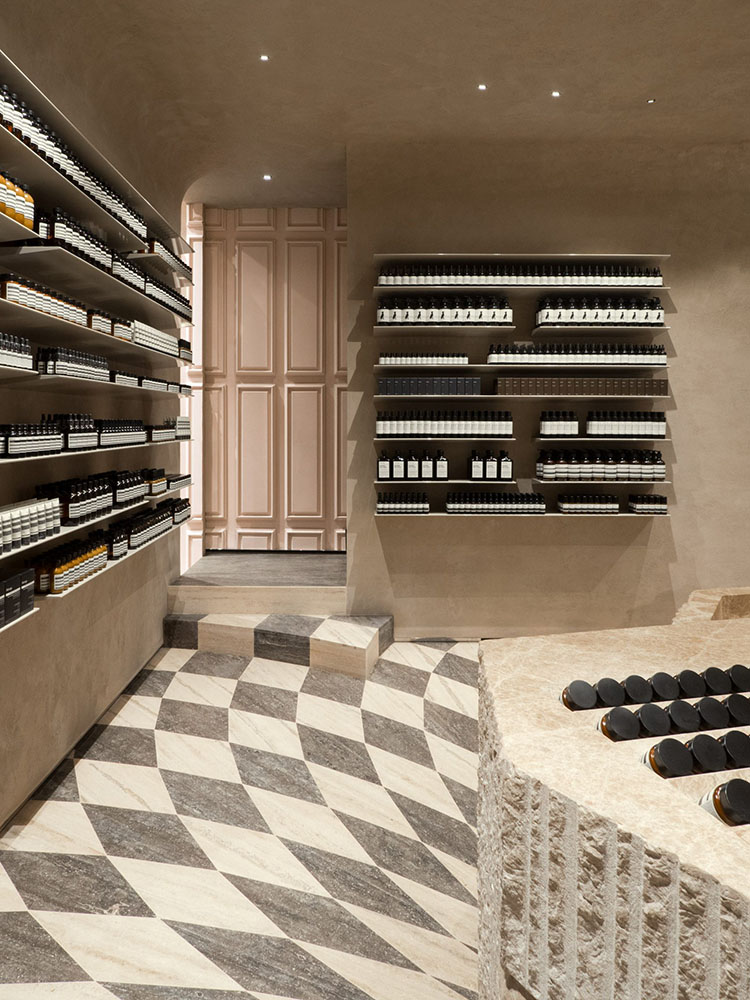 Within the rounded windows, stucco panels become mock Tudor cabinets from the street and form a portal that heralds a change in atmosphere. A dialogue of languorous corporeality is held between two storeys, which are united by a light well piercing the first floor's slab. 
Once inside, two boulders interlock to form a central basin around which stone tiles radiate geometrically in a nod to the architectural heritage of Greenwich. A singular sink nestles into the exposed window, providing an unconventional view onto Piccadilly. 
A hidden staircase transports the visitor into a room of tender domesticity: stucco embraces the walls, reclaimed timber lines the floor, diaphanous curtains caress the windows. Ceramic sinks perch on polished stainless-steel legs; a daybed invites repose.