Torafu Architects has completed the interior design of the new Aesop Samcheong in Seoul, Korea. The existing building, from which can be seen the exterior in every direction, is 5 meters  wide by 7.5 meters deep, and features a ceiling representing a wooden trussed structure.
 The building was repeatedly renovated and presented a variety of mismatched materials. The architects sought to mitigate this cacophony by applying a midnight blue color to the exterior and a warm white color to the interior, thus lending the whole space a sense of unity and brightness. Furthermore, they made all the fixtures of stainless steel or made them retract into the existing space by coordinating them in a simple manner using the same color as the exterior.
Torafu also combined sinks for consultations and a point-of-sale counter into one big table found at the center of the store. The sprawling network of pipes above the table provide the water supply and lighting for the sink area, and highlights the piece of furniture while beckoning clients inside the store through the store's big windows. The subdued color scheme helps this store become a part of the cityscape, but also manages to make it stand out in its bustling surrounding environment.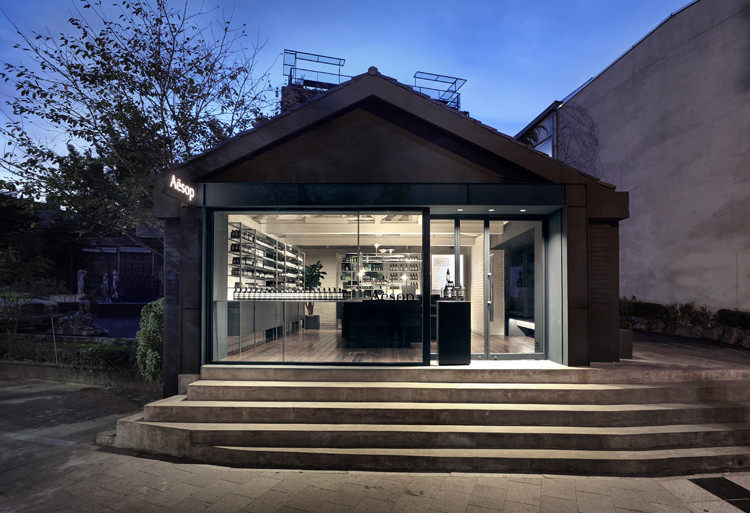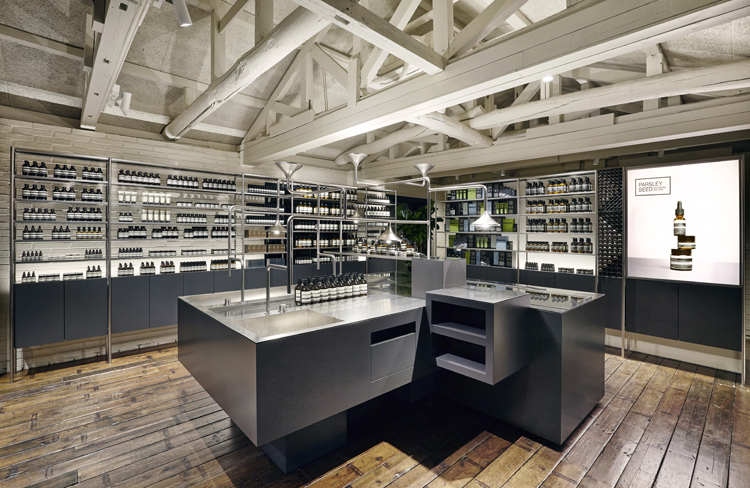 all images © Jan Dee Kim