Tokyo-based Torafu Architects has recently completed the interior of the new Aesop store in Sendai's Parco 2 shopping mall in Japan. Once known as the City of Trees for the extensive gardens and forests established prior to the Meiji Restoration, Sendai is now noted for not only for verdant spaces and the castle built by its seventeenth-century feudal lord, but also the seven universities that have made it a centre of learning.
 
The 48-square metre interior employs expressive texture, asymmetry and a natural palette to effect a subdued yet warm atmosphere. Walls to the left and right are assembled from Japanese Cedar slats, offering textural depth and shadows that bring calm to the space. Contrary to conventional architectural practice, the timber's cross-grain faces outward, providing further textural expression.
Elegantly asymmetrical shelving lines the slats; to the left, streamlined grey steel shelves protrude from the wall, while tiers positioned on the right wall are recessed. Centrally positioned, a grey steel demonstration sink allows for individual consultations, and gently guides exploration of the interior's perimeters.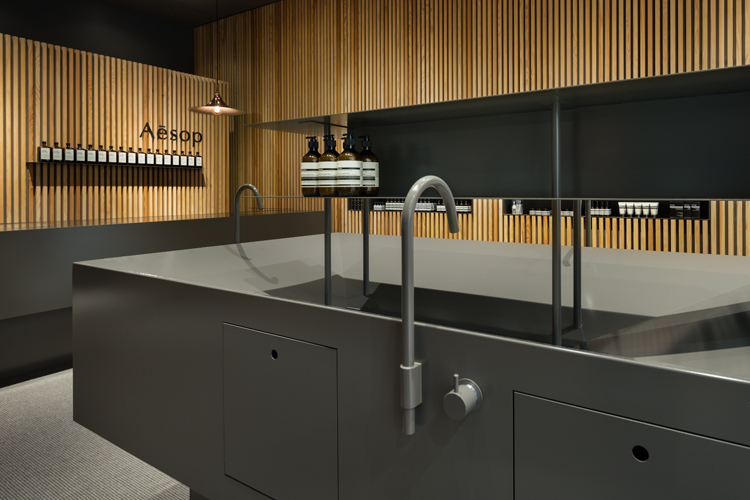 all images © Takumi Ota