Over 300 artworks by Ai Weiwei have popped up across New York as part of his new multi-site exhibition. Created with the support of Public Art Fund and inspired by the international migration crisis and current global geopolitical landscape, Good Fences Make Good Neighbors transforms the security fence into a powerful social and artistic symbol with interventions across the city. Large-scale, site-specific works have been installed at Doris C. Freedman Plaza at Central Park, the Washington Square Arch in Greenwich Village, and the Unisphere at Flushing Meadows Corona Park in Queens, in partnership with NYC Parks.
These are joined by site-specific interventions on top of and in between private buildings. The artist has also use spaces that traditionally feature advertising to showcase a new series of 98 documentary images from his research at refugee camps and national borders on bus shelters as well as kiosks citywide. Each of the works grows out of the existing urban infrastructure, using the fabric of the city as its base and drawing attention to the role of the fence in dividing people. In doing so, the artist highlights how this form, ubiquitous yet also potent, can alter how we perceive and relate to our environment.
"In many ways, Good Fences Make Good Neighbors is the culmination of [Ai Weiwei's] work to date," says Public Art Fund's director and chief curator, Nicholas Baume. "It grows out of his personal experience of 'otherness,' his distinguished practice as both artist and architect, as well as his intensive research on the international refugee crisis and global rise of nationalism. At the same time, his long and formative history with New York has been deeply influential in the development of this exhibition."
Good Fences Make Good Neighbors will run until 11 February 2018.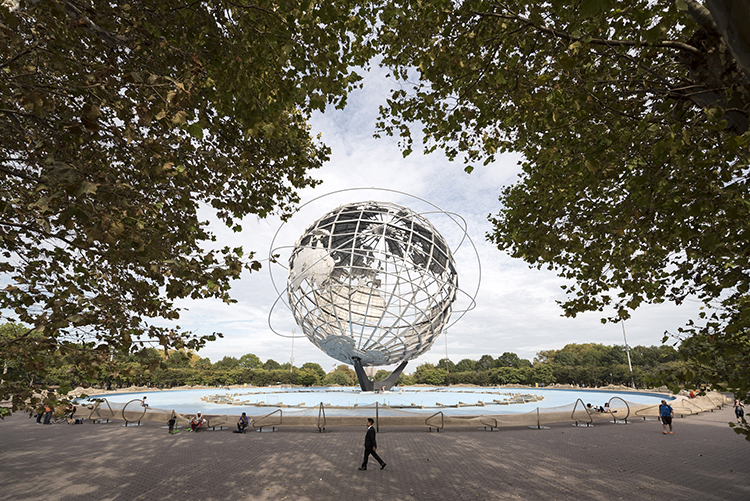 all images courtesy of Public Art Fund