Hungarian firm Position Collective has refurbished this tiny apartment in Budapest to provide a memorable accommodation experience for two style-seeking Budapest travellers. The centrepiece of the space is an eye-catching elevated level solution, which was built with the usage of plywood. It not only brings a natural touch into the modern chic apartment, but acts as a functional puzzle game involving the double bed, the storages and all the kitchen equipment. "Our intention was to create a light and highly customizable space, with maximum comfort for a short stay,"said Position Collective CEO Bence Simonfalvi.
The whole project started with the idea to extend the flat neigbooring the small apartment when it became available for buying. Then AIRBNB started to boom in Budapest ( and also the city is very popular among turists this year ) and the owner came to the idea to create a minimal program airbnb flat but something that covers all the needs of 2 visitors for a short term stay.
In 30 sqm you have limited options to creat design , especially in this flat where structural walls ( between the bath and the living room ) has created even less possibiliteis for us to work with. So the design team decided to take the challenge from the furniture side: they have designed a multifunctional storage- sleeping object of plywood the solved the main purpose of the project.
A bed platform is attached to the wall panelling, and includes an indented section to store the mattress and bedding. A mesh curtain separates the sleeping unit from the kitchen, which features concealed units and a small circular dining table with three overhead striped pendant lights.
The idea of the plywood wall system is to have a modular wall system with adjustable shelfs for different local- hungarian art/design pieces, books, home accesories that can color the space, and are unique for forigners but are at the same time functionally readjustable if needed.
If you are staying for a short period you dont necessary want to strore your clothes in a closed cabinet but to use them practically and fast. So the metal pipe installed on the opposite side with the plywood wall is for a 'express' use, the rest of your stuff you can put in the storages of the bed. 
"We tryed to keep natural light in the bathroom to so we kept the old entrance of the bathroom and created a sandblasted glass window between the bathroom and the living room," said Simonfalvi. "The budget was quiet low so we optimized the cost of the renovation to keep it low and invested more in furniture and accesories." 
The flat has become very popular in the last months and is available for booking via Airbnb.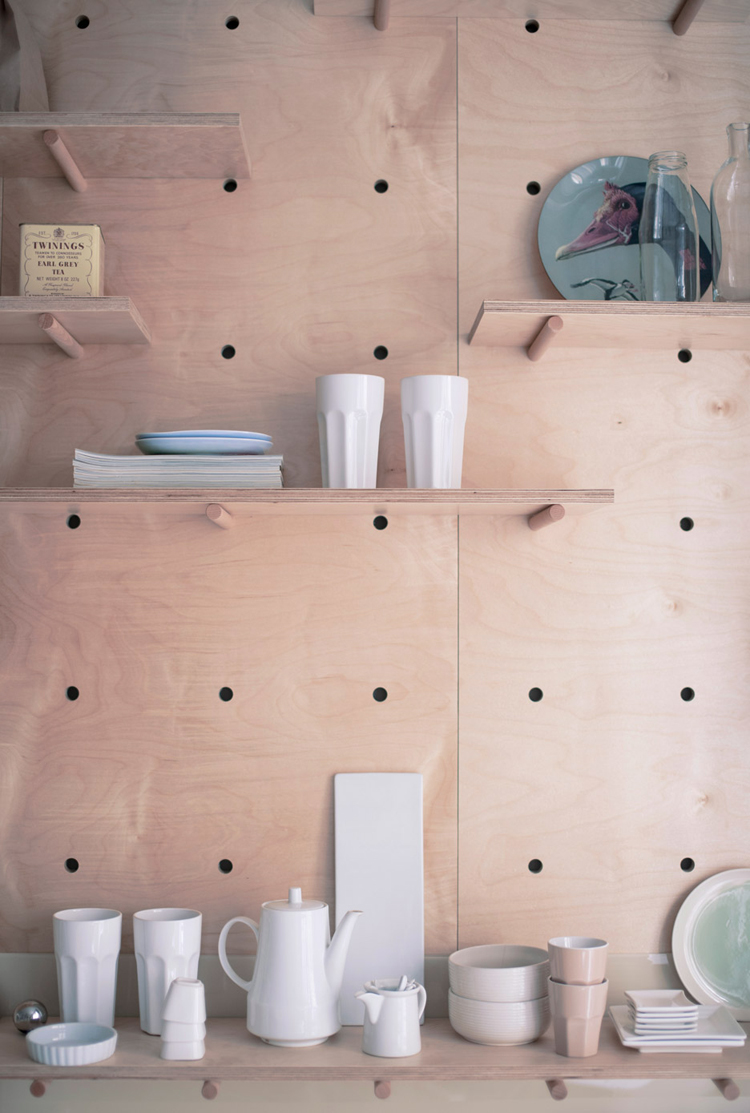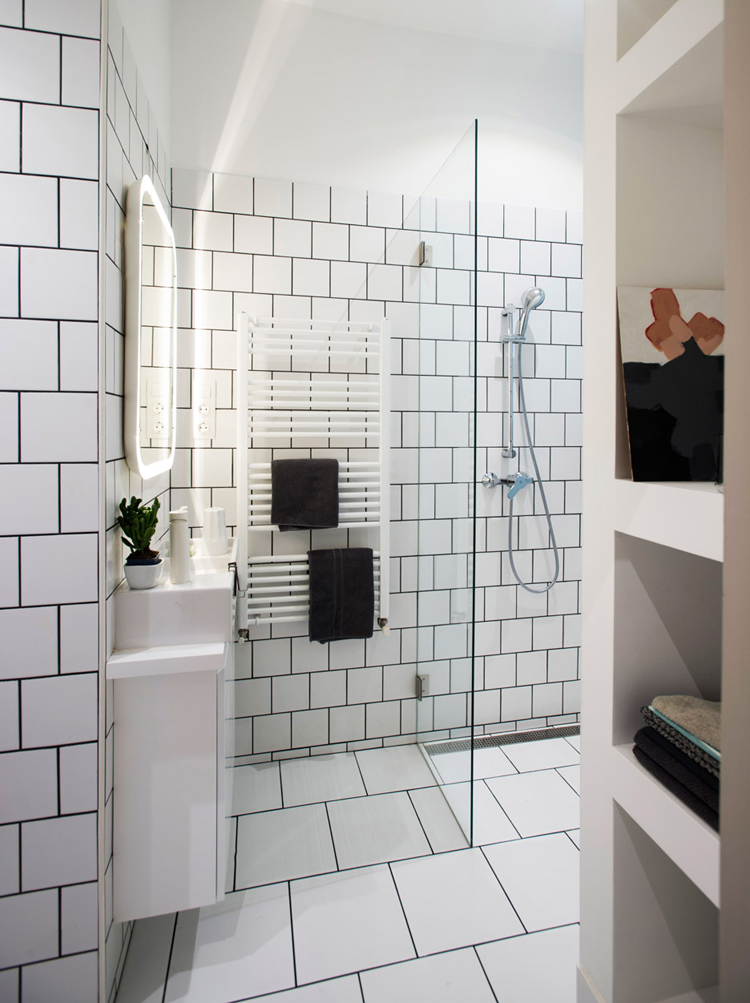 all images courtesy of Position Collective