Antiroom II is a floating island on the sea of Malta, an unreachable surface from the ground, only accessible by swimming or by boat. The wood structure creates a space separated from the vastness of the unlimited sea. Its center defined as a small secure water pool.
This self-built pavilion by Elena Chiavi, Ahmad El Mad, Matteo Goldoni with students from different european countries during the EASA Links 2015 workshop in Valletta (Malta) is a never-ending stoa, an eternal circular temple. It aims to go beyond the concept of time.
The pavilion is a white space floating on the blue water, as the white clouds floats on the blue sky, it remains light and gentle through its floating and instability: one can enter its core, contemplate its structure and express his unity with the sky and the cosmos. Antiroom II can float and move slowly away, as a new isolated world, in the sea.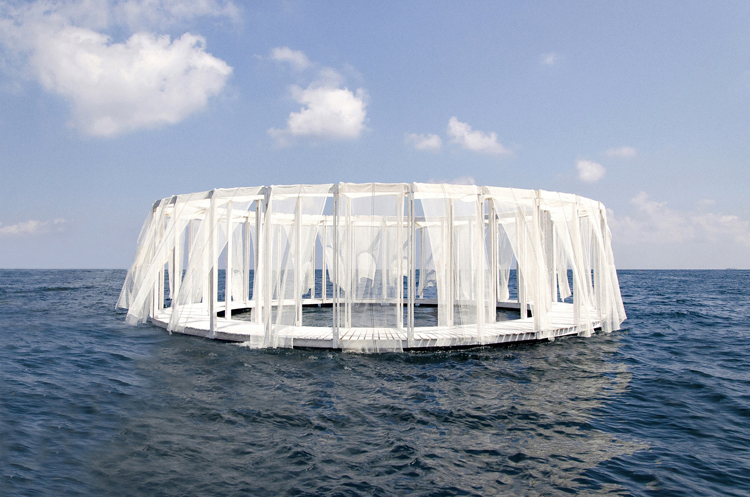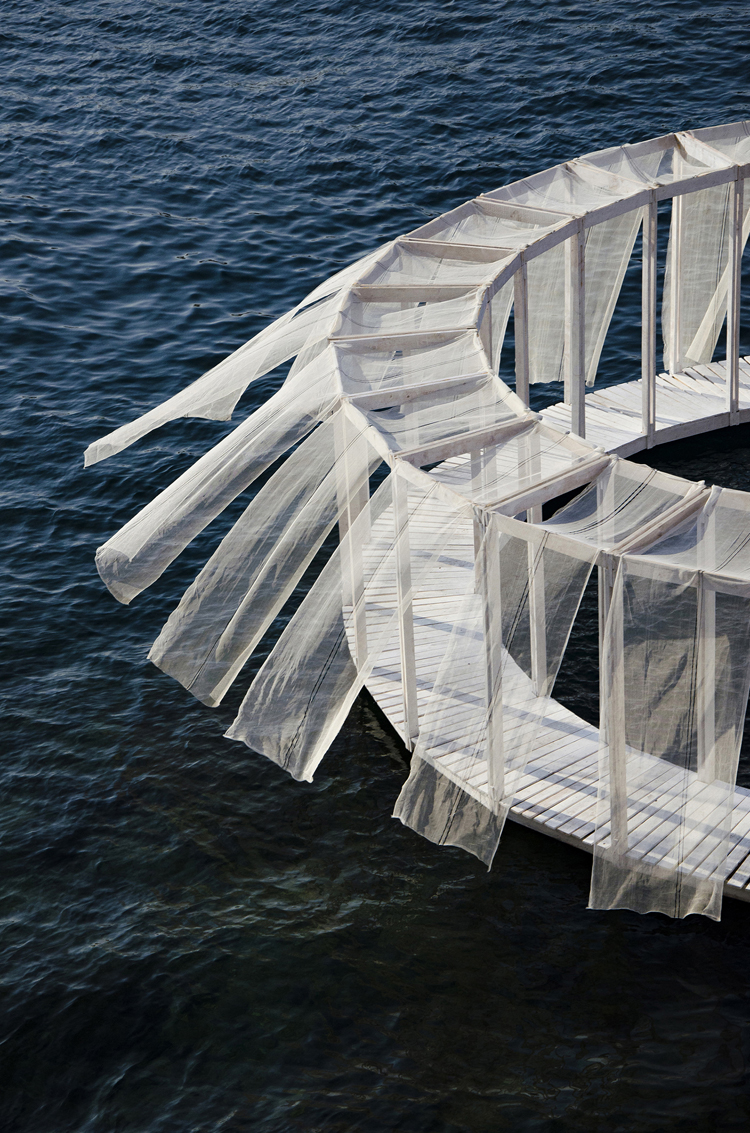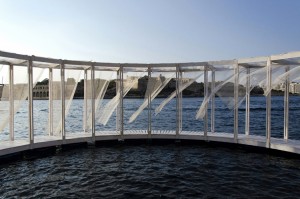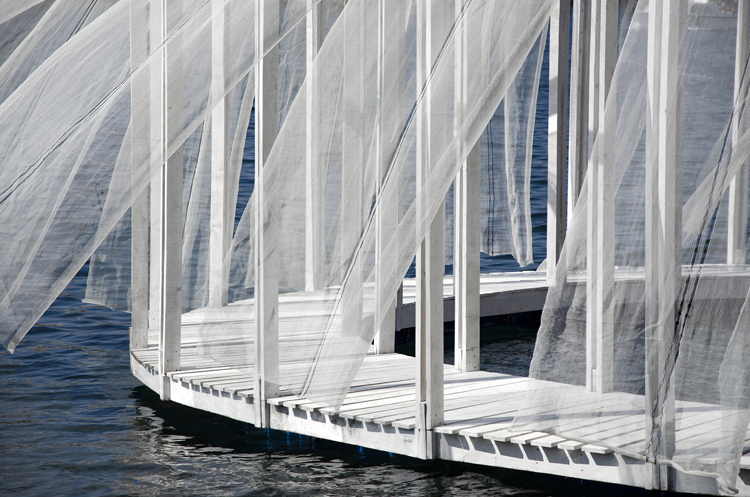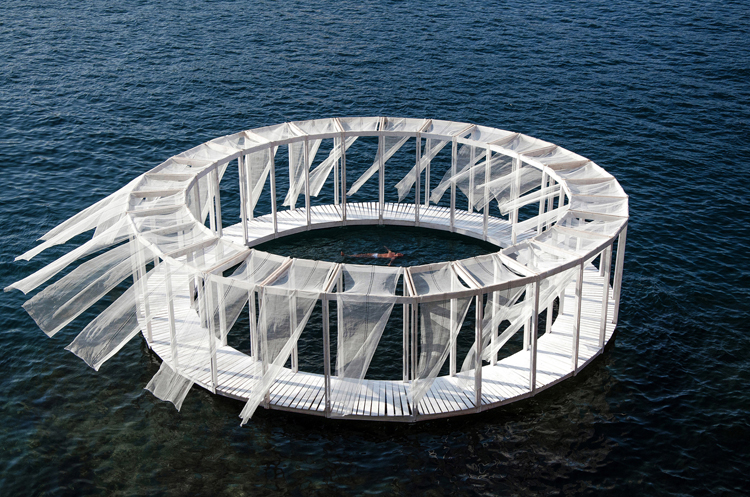 all images © Ahmad El Mad | video courtesy of Antiroom II