At CES 2020 in Las Vegas, Aō Air, the inventor of fashionable, intelligent Facewear for personal protection from air pollution, has unveiled its Atmōs Facewear, a wearable device that provides users with up to 50x better air quality than leading face masks on the market today. Aō Air is re-inventing the market for respirators and face masks with fashionable Facewear that is smarter than any mask that came before it. Traditional masks require a filter and a near-perfect seal to provide proper protection. Aō Air's unique solution does not require a seal. Today, air pollution kills over 7 million people annually and costs countries billions of dollars annually.
"Air pollution now kills more people than smoking every year," said Dan Bowden, Co-Founder and CEO of Aō Air. "Anyone who has endured the wildfires in California, attempted to exercise during a pollution warning in Seoul, worked on a construction site in New York, or danced at Burning Man knows that the current technology is flawed and hasn't changed in over 60 years. Aō Air's Facewear goes far beyond the capabilities of any other wearable available on the market to provide protection from air pollution and awareness of what is in their surrounding air. Our mission is to help people live without fear of air pollution."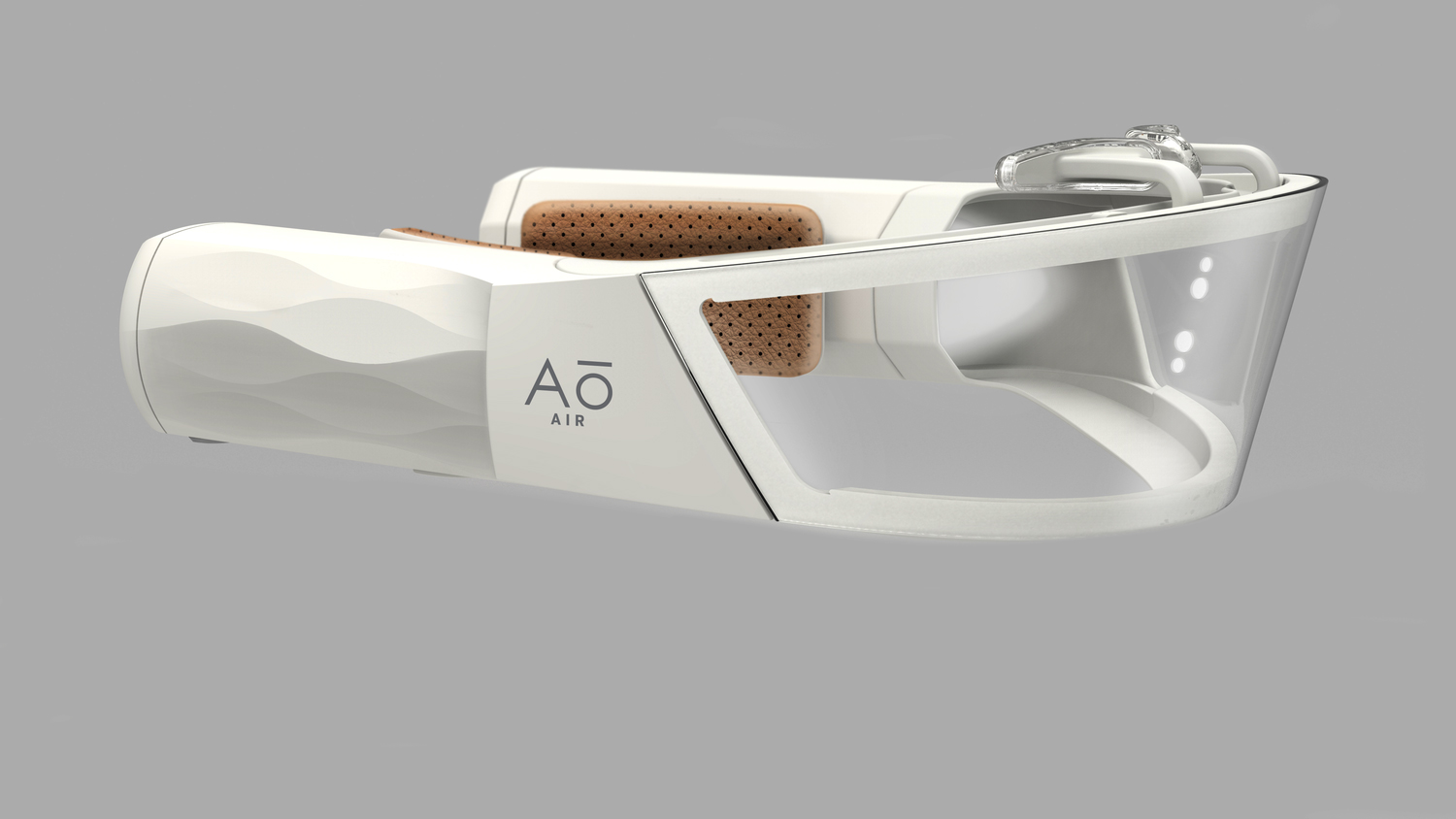 Aō Air's innovative Facewear revolutionizes the personal pollution protection device category. Currently, filtration masks and respirators are the main "solutions" globally, however, in a recent study 83.8% of users reported at least one problem associated with mask use. Issues identified in this study result from the need to maintain a true, airtight seal, which is difficult when wearers sweat, faces move, glasses fog up, etc. The Atmōs is unique in that it requires no tight seal around the mouth and the nose, utilizing its proprietary PositivAir system and multistage D'fend filtration to create a positive pressure environment of clean air for each breath.
Aō Air have also teamed up with BreezoMeter, world-leading provider of real-time and street-level air quality data, to provide an IoT solution which informs users of the air pollution around them, helping them to understand when it's most important to make use of the mask. The Atmōs will also deliver unique breath analytics that visually demonstrate the wearer's respiratory rate and volume.
Aō Air Facewear targets harmful particulate matter at PM2.5 and above, achieving a 98.7% effectiveness in capturing these particles. The transparent design rests on the bridge of your nose, allowing others to see your face including your smile. Aō Air Facewear only lightly touches the skin, so glasses, makeup, and facial hair should not impede the performance of the Atmōs. The Atmōs can be used for people on the go seeking superior protection from harmful air pollution, armed with additional awareness of their local air quality.