Wutopia Lab has transformed the concierge room of tourism company Aranya in Qinhuangdao, China, into a "striped" tourism information center. By replacing its original skin with semi-transparent glass, Wutopia Lab has created a translucent box surrounded by a solid wall that acts as the intermittent space between inside and outside.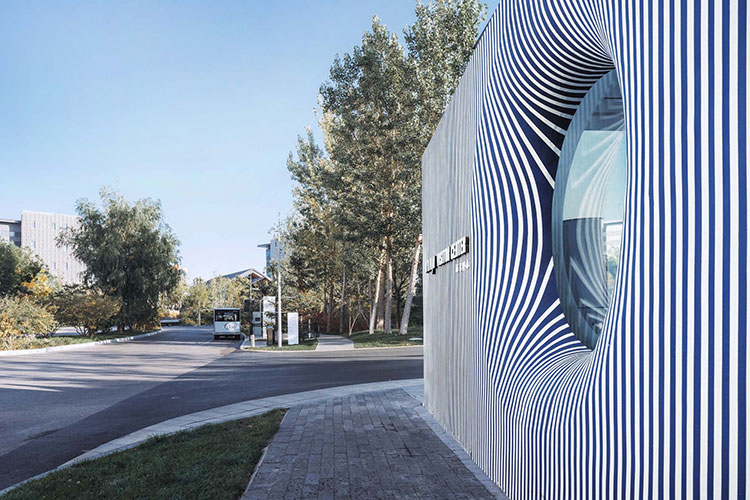 "I hope to continue to experiment through this small project, exploring the boundaries of architecture," explains Yu Ting of Wutopia Lab. "To do that, I tend to design building elevations with a layered effect that attempts to blur the climatic boundaries of architecture."
The wall that wraps around the translucent tourist information center is not to be mistaken as a secondary element, as it holistically unites the box and the courtyard, while its blue-and-white-striped finish acquires a flattening effect. The building's design and appearance draw from its close proximity to the sea, while its lightweight polycarbonate and perforated steel structure responds to the strong ocean winds.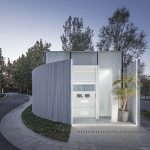 "What Aranya keeps on emphasizing and reminding me is the ocean," adds Yu. "This made me think of the pattern of sea-striped shirts that is immediately associated with sailors and the ocean. I decided to use this pattern to cover completely this wall and grounds." The effect of the stripes dissipates the dominating presence of the solid wall, creating an optical illusion that distorts the elevation of this structure.