If your garage is like any typical household, you know that it's usually the go-to storage spot for everything from your gardening tools, winter gear, to used clothing.
Now, in most cases, garages are rowdy, dusty, and at times, it even a challenge to access your items.
The good news is, we shall provide you with some insightful tips that will help you in tidying your garage.
Remember, an organized garage is not anything picture-perfect but simply having systems in place that will make it easy for you to locate anything you want quickly.
Declutter Junk
The first thing you would want to do is clearing all the junk in your garage.
For most people, it's common to find the garage filled with objects that you don't need any more, or equipment that has outlived its purposes.
So, you need to decide what items you want to keep, donate, sell, recycle, or throw out.
You can even consider hosting a garage sale; if some of the items you don't need are still valuable and decent in shape.
If you've plenty of junk to recycle or throw out, you might as well consider hiring a junk removal service.
Either way, the main idea here is to rid some of the non-essential items in your garage and remain with only what you need.
Clean your Garage
Once you've decluttered everything and given off some of the items, you'll easily find space spaces, and this is the time to perform a thorough clean. 
Depending on the type of garage or floor used, you can use soapy water to mop the floor of the garage.
Repairs
Before performing the actual organization, it's at this point that you might consider repairing the broken parts, including the roof, shelves, or garage doors.
If you consider replacing your garage door, for instance, I would recommend the SD Garage Doors in Glasgow, which work smoothly and available in various designs.
Either way, the purpose here is to get everything in check before the final step.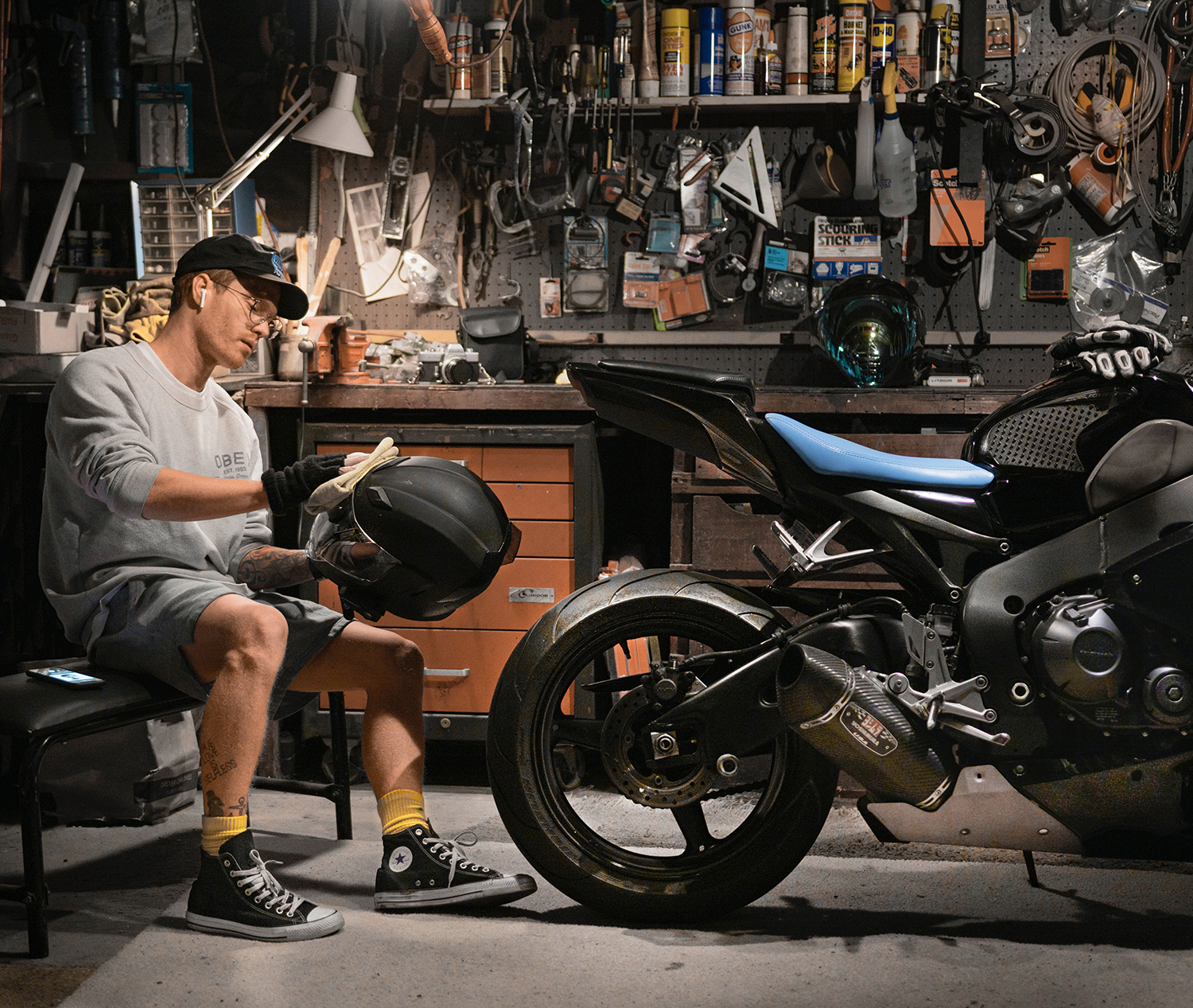 Organization
The organization is the most challenging part; this process has several independent components into it, which we shall tackle shortly.
Categorization
Now that your garage is clean and every broken part is repaired, the next step is categorizing items in your "keep" list.
Here, for instance, you might have holiday gear, sports equipment, garden tools, and electricity tools.
Every household is different, and so, you should never forget your hobbies such as painting, biking, or musical tools.
What you've to do is group the keep items into groups within their respective category.
Depending on your items, you might group them into size or functions; it'll depend on what you think is convenient for you.
Consider a Garage Storage System
The next step after grouping the items is thinking about how easy it would be for you to store them.
No storage system is perfect, and it's all dependent on your items and storage needs.
Some of the common storage systems that you might consider are:
Lockable cabinets
This storage system is ideal, especially if you've plenty of hazardous elements that you wouldn't want your kids or even pets to come into contact with.
The good thing with the cabinets is it's easy to shut down any disarray in the making.
Shelves
Shelves are less expensive and take less space compared to the lockers.
Shelves can be used in storing any unspecialized equipment that doesn't pose any hazard.
You can maximize the shelf space by integrating bins that corral the small gardening gear or any other utilitarian supplies.
The benefit of a shelving system is that it lets you quickly check what you have, especially if the items are in bulk.
Consider Using Wall Space
The other storage idea is considering going vertical.
Some of the items that are easily stored on the wall are the gardening and construction tools, including shovels and hoses.
Remember, every garage is different, and so, when organizing yours, find a system that will work for both your storage and organization needs.
Comments
comments