Aston Martin has turned up the heat on its ultimate Super GT to create the new Vanquish S. Now in its second generation, the Aston Martin Vanquish receives its red "S" badge along with a subtle revamp.
The latest Vanquish S receives a revamp in its shape, speed, suspension and interior specifications, separating it from the previous model and other Aston Martin offerings. The eight-speed Touchtronic III gearbox and upgraded suspension work in unison with the new 6.0-liter V12 engine, giving the Vanquish S a total of 600 horsepower.
Visually the Vanquish S can be readily distinguished by a new aerodynamic package. Fashioned from exposed carbon fibre, this revised front splitter and rear diffuser combine to deliver a meaningful reduction in frontal lift with a minimal penalty in additional drag. Combined with visually striking new quad exhaust outlets the Vanquish S has more aggressive appearance, entirely fitting for Aston Martin's most overtly sporting GT production model.
This look can be further enhanced with a range of new options. These include carbon fibre bonnet louvres, new forged 5-spoke diamond turned wheels and a choice of striking painted graphics packs. A new Vanquish S badge sits proudly on the tailgate as the perfect piece of jewellery.
Inside, the Vanquish S can be further personalised with a choice of spectacular new 'Filograph' quilted leather and the use of new materials and finishes, such as the Satin Chopped Carbon Fibre fascia panel. Sumptuous Bridge of Weir Caithness leather offers an added touch of luxury and tactility, while Vanquish S embroidery on the headrests provides a crafted finishing detail.
Vanquish S will be available in both Coupe and Volante in December with a starting price of $312,950 USD.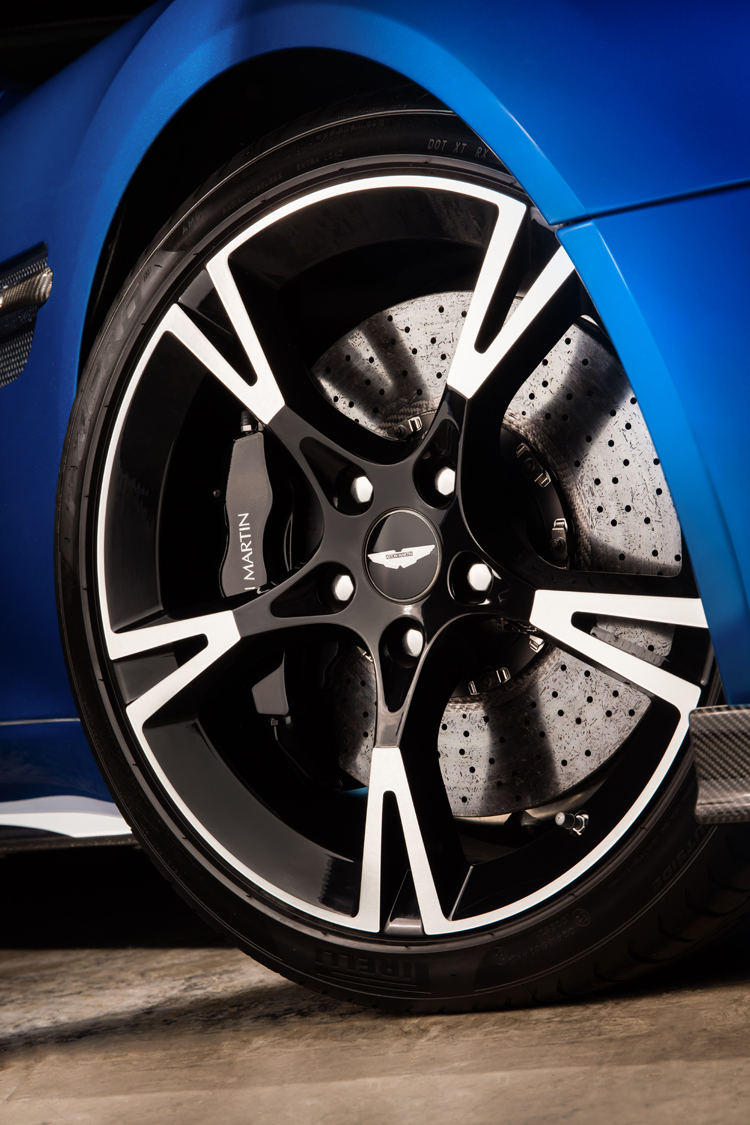 all images courtesy of Aston Martin