Set against the backdrop of an old Milanese seminary, Yuri Suzuki's Sonic Pendulum installation is a sound installation in which artificial intelligence imagines and materialises an endless soundscape.
Created in response to the inspiration behind the new AUDI A5 line, the installation would create a relaxing environment for visitors caught up in the Milan design week hubbub.
The structure is made up of 30 pendulums which – while gently modulating the sound coming from speakers through doppler effect – are also a visual representation of a dream: a systematised mess, with moments of order emerging from the chaos.
The generative soundtrack is a marriage between lived human experience, and the perfection of artificial intelligence. The generated frequencies and sounds allow the audience to enter into a meditative state, an experience the scholars in this space have been cultivating for hundreds of years.
The installation has been on show during the Milan Design Week 2017.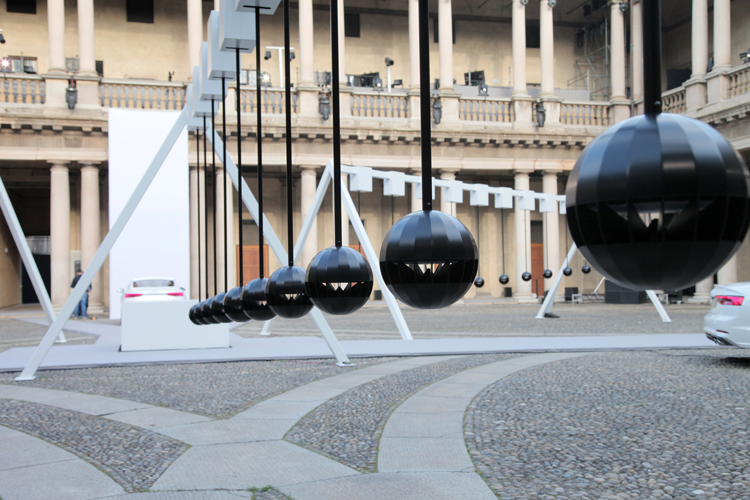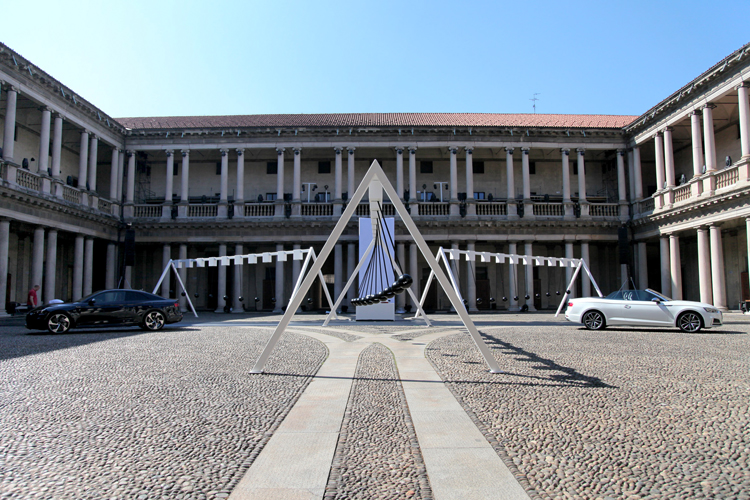 images courtesy of Yuri Suzuki and AUDI