Located in the fashionable area of Śródmieście, within Warsaw's central district, Autor Rooms was conceived by local creative and graphic agency Mamastudio in order to provide tasteful lodgings for visiting friends. At Autor Rooms, the guests don't just receive a key to their rooms – they receive a key to the city. The hosts have prepared a map of suggested places to visit, as well as a selection of trips, grouped by subject. If you are interested in culture, there are guided art exhibitions. For fashion lovers, an invitation to local fashion designers' studios as well as best shops is available.
And if night life is your thing, you will get tickets for best parties, together with a ride back to the hotel and your comfortable bed. In the morning (or , if you are not an early riser, in the afternoon..) you will get a sumptuous breakfast prepared with the local, organic products; before heading out at night, you can order room service from Kaskrut, one of the Warsaw fanciest restaurants.
Along the way, you will get to know not just places, but also creative, open-minded people that share your interests. The hotel's concierge will be at your disposal to assist with all your needs and special requests.
The hotel has been designed by an independent architect Mateusz Baumiller, whose friends lent a helping, loving hand with the details. The curators of the Starter Gallery have provided the art, and the Zuocorp fashion studio has designed the guest bathrobes for the bathrooms, which are equipped with the highest quality BISK fittings and Polish organic cosmetics. The historic architectural touch – stucco, crown mouldings and aged, creaking floors and patina – will form a classy, discreet setting for the avant-garde art works.
Each room is different, though decorated with the same taste. The owners will continuously display the best Polish artworks and showcase Polish brands, and they promise: "If a guest falls in love with an item, we will put him or her in touch with its creator and facilitate a purchase".
"We hope that Autor Rooms will be an opportunity for all to meet new people. We are going to treat each guest as our personal friend with whom we will share our best. We will show them our favourite neighbourhoods – cafes, side streets, art galleries and street markets – hoping that they will grow to love Warsaw as much as we do".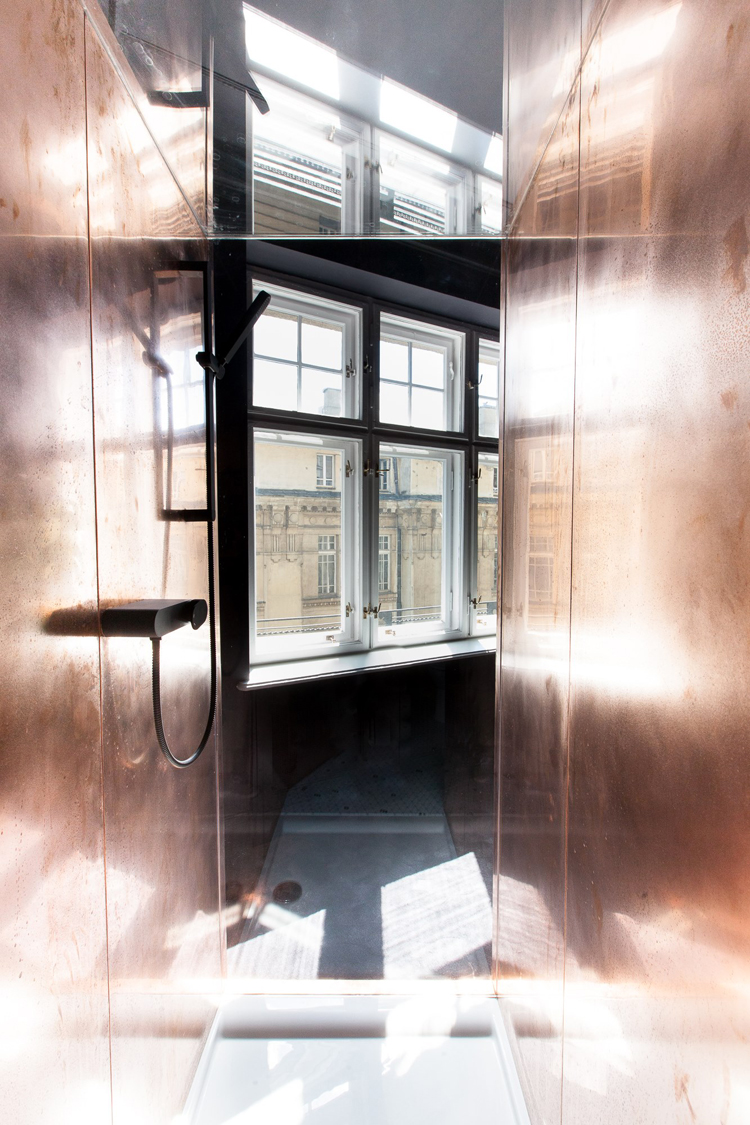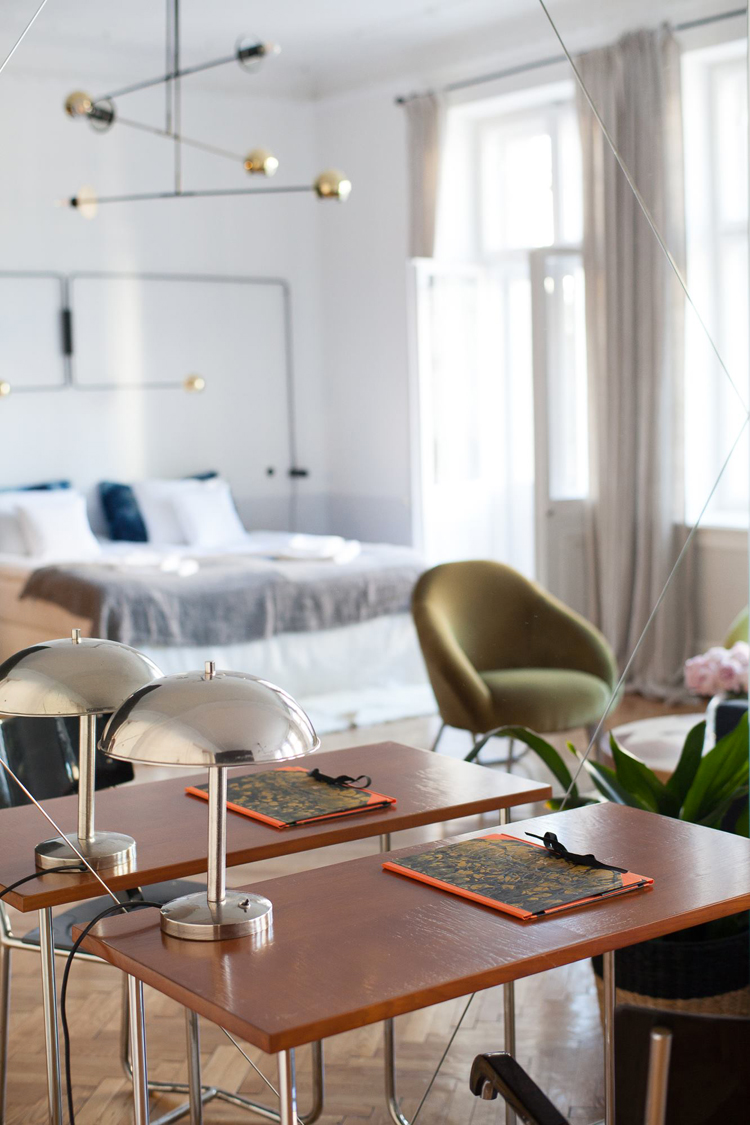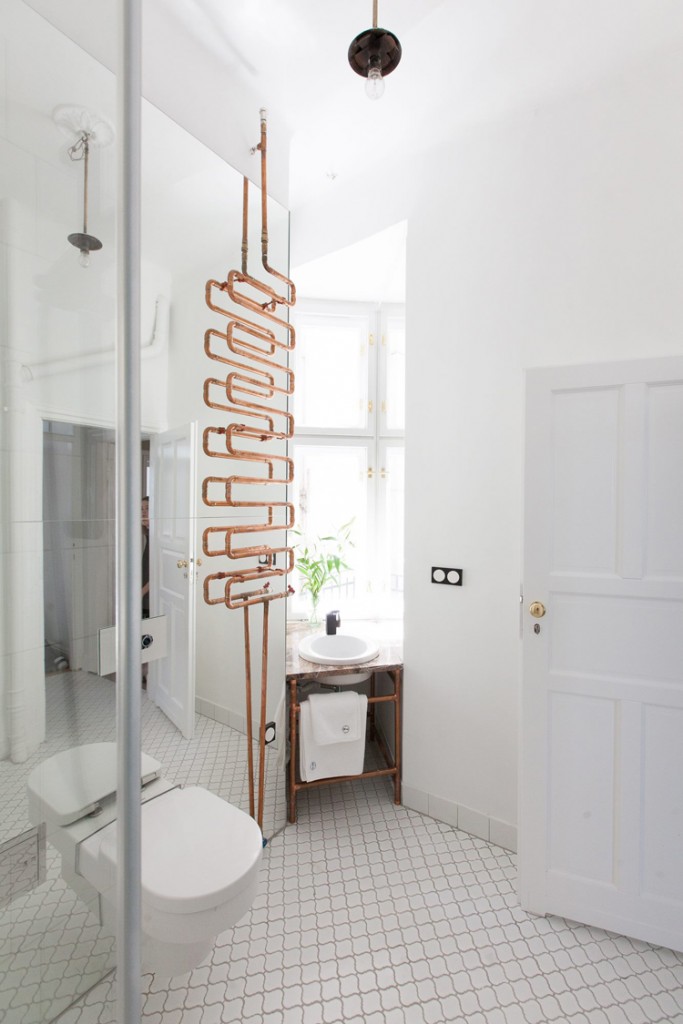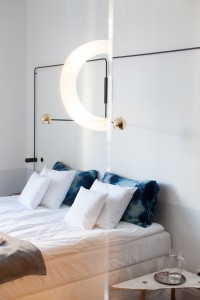 all images by Basia Kuligowska and Przemek Nieciecki | courtesy of Autor Rooms