Between Falcon Park and Clapham Common in South London, Jo Cowen Architects has converted a 19th-century bakery complex in a beautiful place to live.
A series of former Victorian bakery buildings have been transformed into 12 high-end homes, in the form of mews houses, apartments and a penthouse. The project combines contemporary design standards with a celebration of the development's particular historic legacy. Bakery Place is a direct response to complex planning guidelines, and so original features have been incorporated into the development such as early glazed brickwork, corbeled cast iron columns and timber sleeper beams.
These elements have in turn inspired the individual characteristics of each dwelling. For instance, each of the mews houses is named after the original purpose of different areas: The Stables, The Lodge, The Granary and The Coach House. The heritage of the development can be read through these signs of the building's past and its imperfections, such as the deep scores along the wall of Lavender Walk, where children waiting outside for bread would run pennies along the brickwork.
The new interventions are made up of a series of delicate steel and glass elements that divide rooms while allowing for light to penetrate deep into the spaces within. This is further accentuated by designing the residences with double-height ceilings, providing a light and airy atmosphere. These contemporary additions represent an interpretation of the existing factory aesthetic, celebrating the mixture of old and new design motifs working in harmony. Handmade kitchens with copper trims are another example of how a considered bespoke response has been used for every design detail.
The architects collaborated with Amelia McNeil Interior Design and Studio 29 Lighting Design to achieve this standard throughout the Bakery Place interiors. The penthouse is generously proportioned with a private terrace overlooking the Thames and London beyond. This residence was only made possible thanks to the installation of an entirely new roof above the original Bakehouse. Restricted access to the site meant that craning in large pieces of steel was impossible and so this structure is the product of complex engineering solutions. Small elements were carried onto site by hand and assembled in situ to create a strong, lightweight roof for the 1,860 square foot penthouse below.
"Each and every dwelling at Bakery Place presents its own individual character and charm. It allows everyone who lives there to feel like they own something rare and exclusive, a gem in an urban landscape, " says Project Architect, Chris Wilkinson.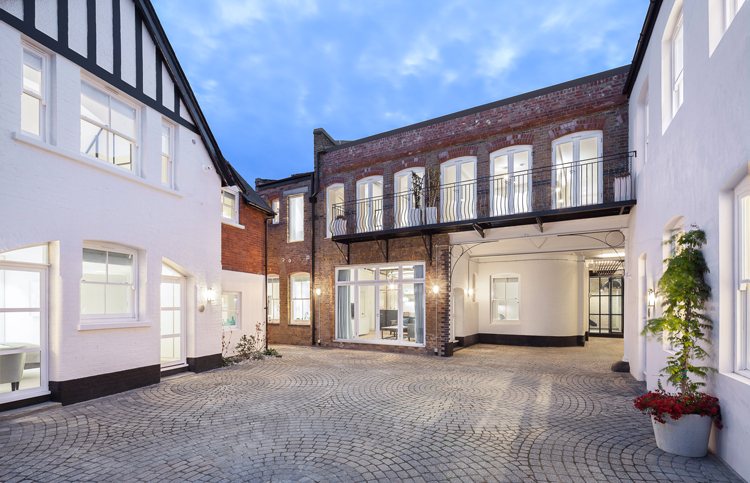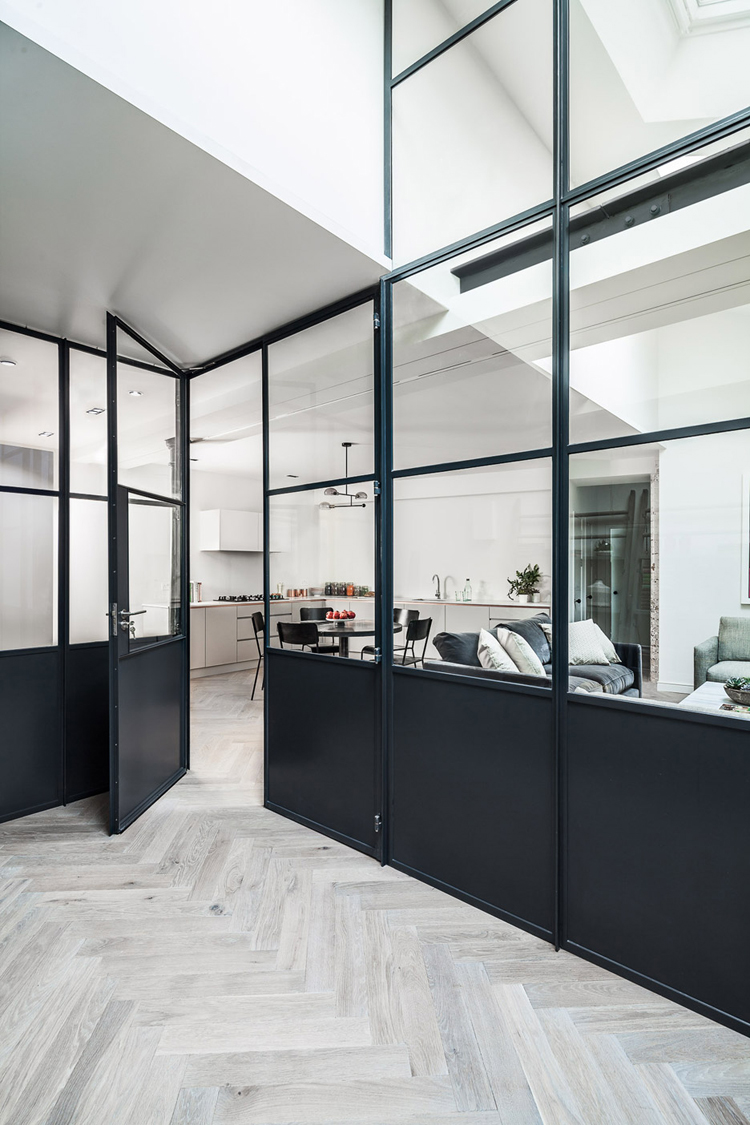 all images © David Butler