Spanish designer and artist Jaime Hayon has converted one of the Madrid's most iconic buildings into an avant-garde luxury hotel, the new Barceló Torre de Madrid. Torre de Madrid is an emblem of the city that, for several years, enjoyed its position as the tallest concrete building in the world and, until 1982, was the tallest construction in Spain. A must of the Madrid skyline located in the most vibrant and international heart of the capital. Barceló Torre de Madrid is, for this very reason, a hotel inspired by its destination, capable of fusing design and international trends with influences from local culture, art and fashion.
The new Barceló Torre de Madrid bears the signature of the prestigious designer Jaime Hayon, one of the most important figures of contemporary design. His singular, innovative and exclusive personality is evident in each detail of the hotel, entirely designed by him: design furniture, amazing plays of mirrors and a spectacular bear to welcome guests are just some of the examples that exude the innovative personality of the hotel, which aspires to become a point of reference for the world of interior design in the capital.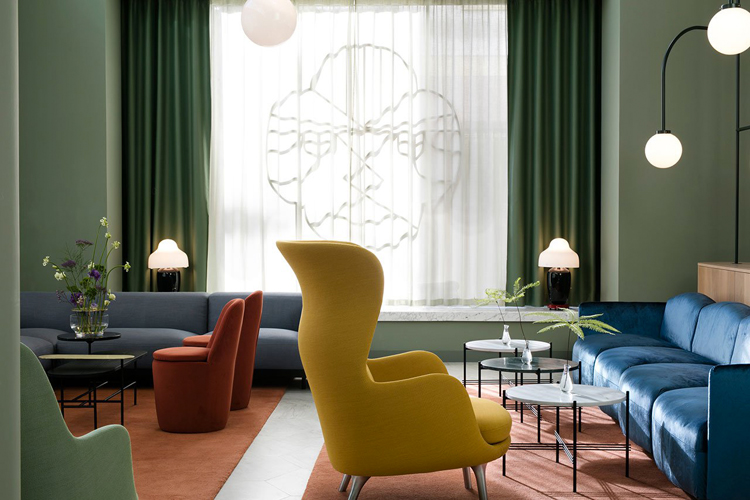 Barceló Torre de Madrid was born with the vocation to amaze through its details. The hotel's 256 spacious, light-filled rooms combine modernity and sophistication, and are fully equipped and decorated in a unique style that makes them stand out from any other hotel room from the very first glance.
Each detail of the room has been custom designed, fitting in perfectly with unprecedented views of calle Princesa, Gran Vía and the Royal Palace. The icing on the cake comes in the form of the Princess and Royal Suites with two private terraces measuring 79 and 150 sqm.
It is no secret that Madrid is a point of reference in gastronomy. The hotel aspires to become a meeting point for guests and locals through food with personality that turns Barceló Torre de Madrid into a unique Foodie Social Club: Garra Bar and its restaurant Somos.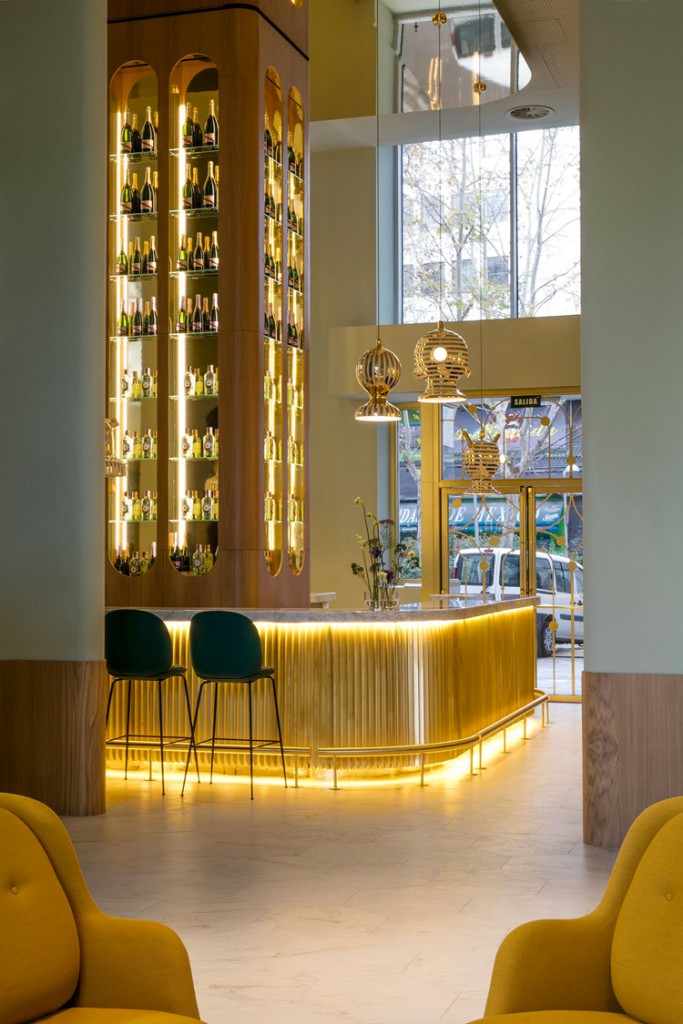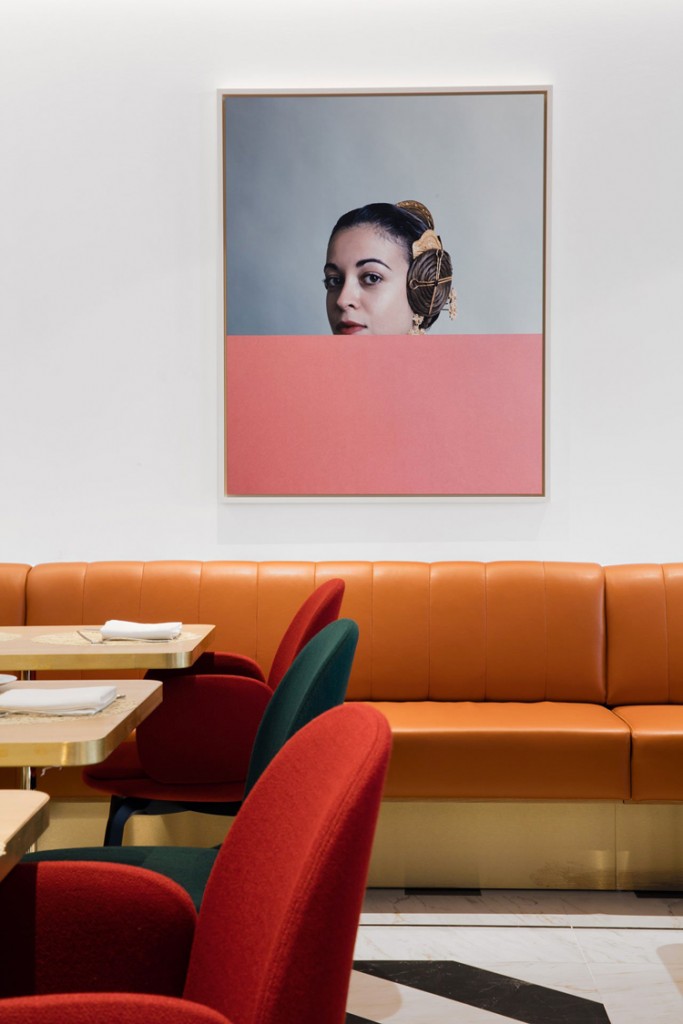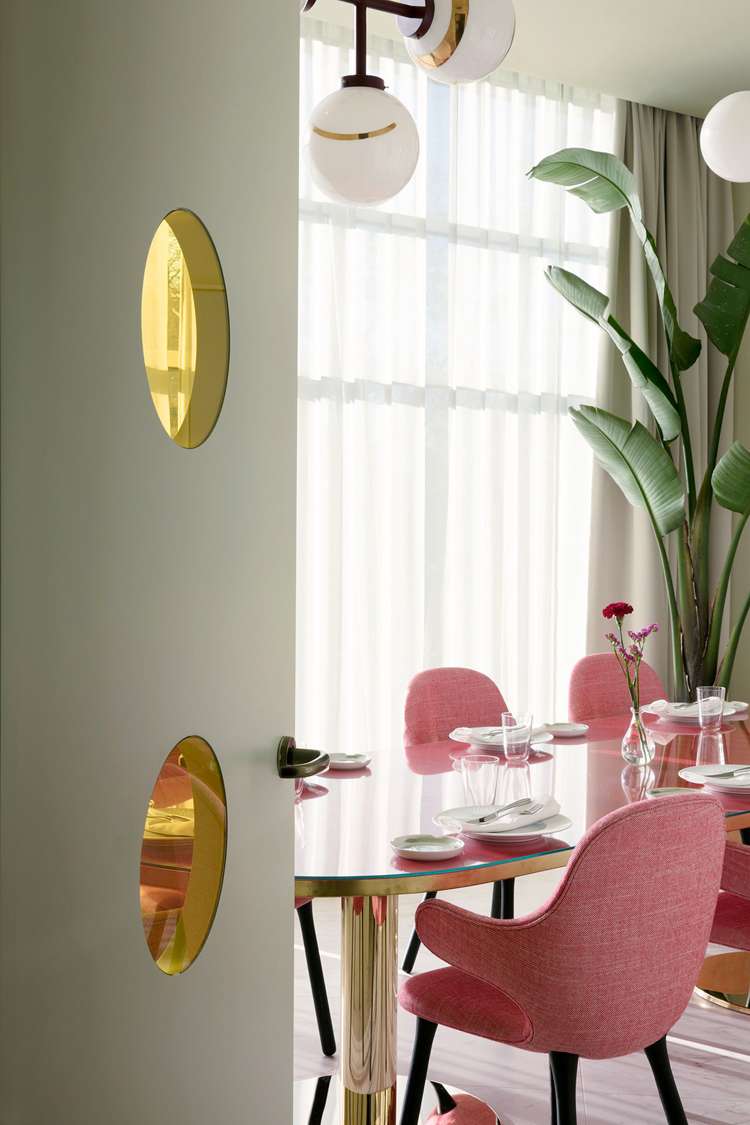 all images © KlunderBie