Los Angeles-based studio Bestor Architecture in collaboration with Loescher + Meachem Architects have recently completed a colorful new headquarters for Beats by Dre in Culver City, California. The sophisticated interior working environment reflects the innovative company mentality/products, rather than the "adolescent like" interior that is prevalent in Silicon Valley.
"We steered clear of the 'fun and games' aesthetic that has been recently spoofed on HBO- the whole dot com deal. i think office environments, silicon valley or not, can often be quite generic or overly branded and we really wanted to make a campus that felt diverse spatially.We want the architecture to provide moments of respite, energy, communality but not to dominate the work environment. Our model is probably more that of a bustling urban college campus, but  a very sophisticated one." explains Berbara Bestor.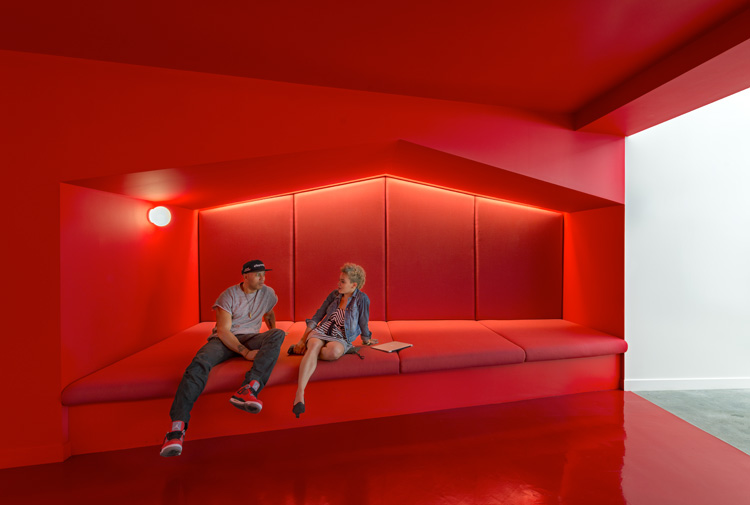 The design reflects the varied nature of company's work from software to hardware, balancing open-plan zones (all pushed toward the outer ring to maximize access to natural light) with ample collaborative co-working zones woven through the core of the building.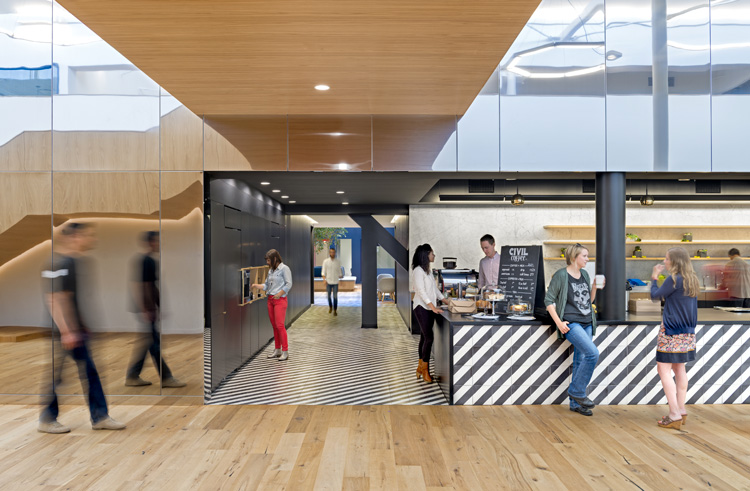 Natural light flows through the spaces and into the core of the building via skylights and courtyards. Bestor Studio also enlisted artists, like Iwan Baan with his giant aerial photograph of Los Angeles, to create site specific installations throughout the building.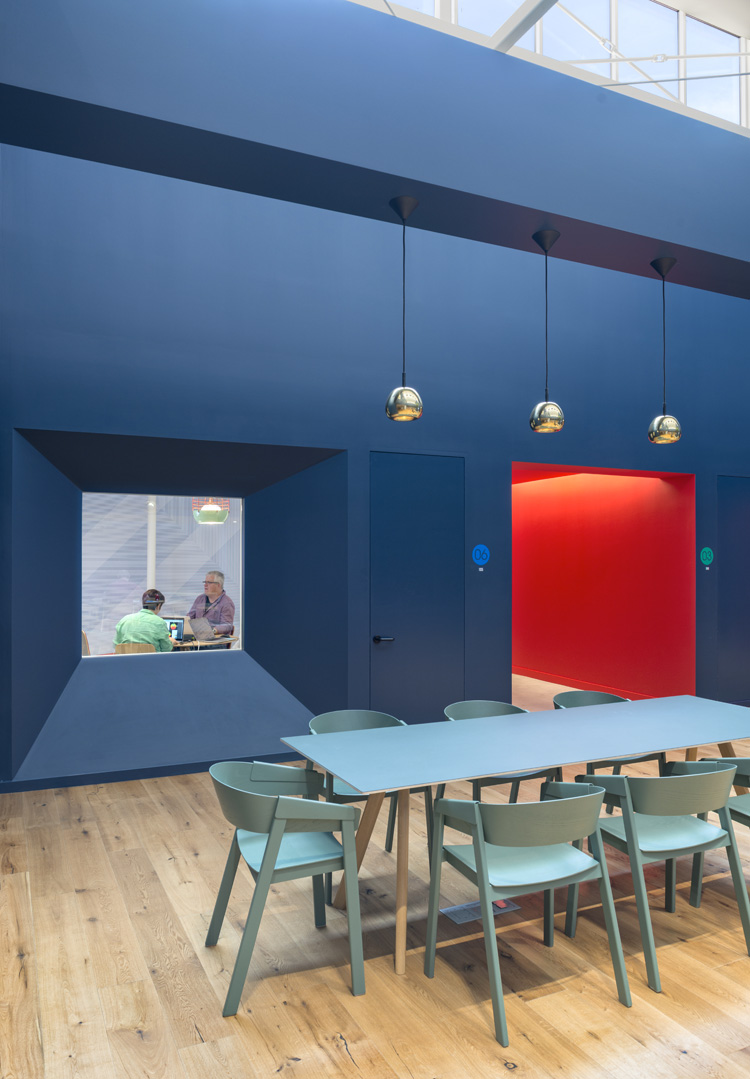 all images © JASPER SANIDAD