The last on-to-date residential project designed by Dariel Studio is a colorful 1500 sqm apartment, located in the vibrant Sanlitun area, Beijing, that features an extra-ordinary décor that pays homage to the client's eccentric personality. 12 apartments spread over the two last floors of the building have been reunited to give shape to the current penthouse. Thomas Dariel 's new interior creates volumes that offer a sense of space, a feeling of immensity.
Openness is indeed the first statement. The first floor is a vast open space. No partition. Instead of walls, Thomas Dariel plays with textures, materials, colours, lines and shapes to create spaces that tell each a different story.
The living room features a huge void with supporting spindle-like columns and transversal mirror-covered beams that reflect first and second floors at the same time. Looking at the reflection, ones have difficulty to know where the space starts and ends. While having a rather low ceiling, the entrance also uses an optical illusion that brings the same spatial feeling.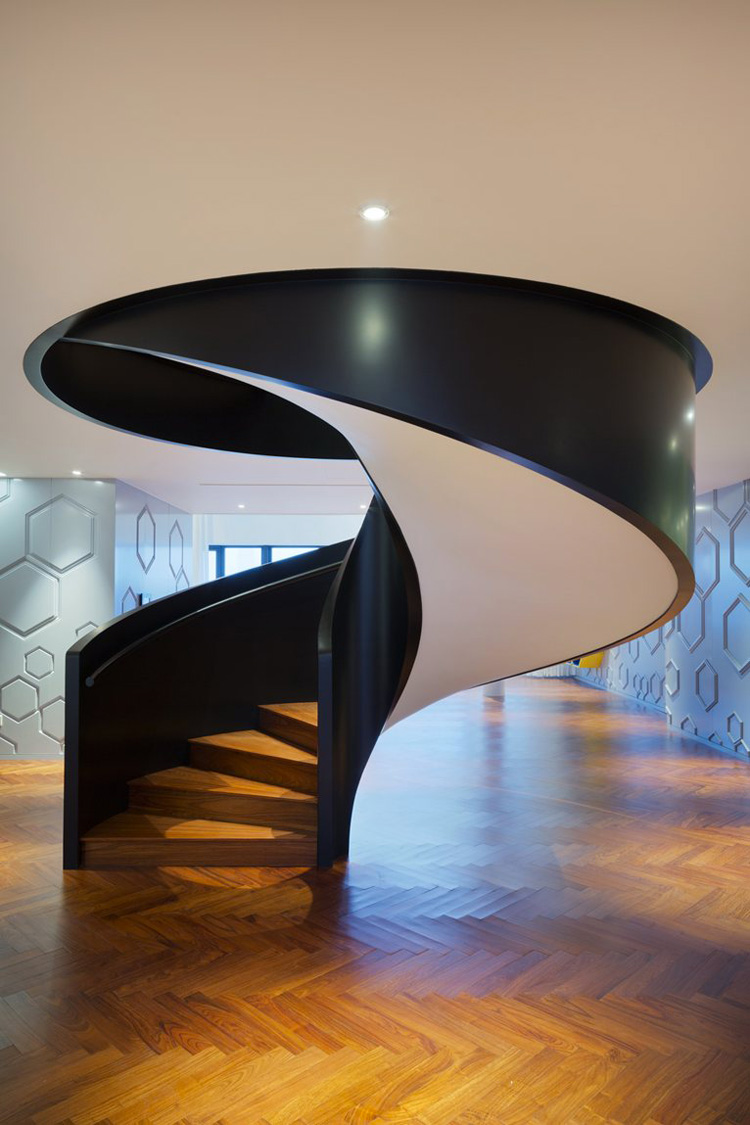 When entering, a dark wooden path guides the visitor through the main hall, surrounded by spiralling black and white glossy reflective stripes. Ones have difficulty to position themselves in this psychedelic space. In the perspective, an impressive and once again seemingly endless round-shaped staircase yet helps the visitor to find his path up to the core of the apartment. Masterpiece in itself, the staircase is located at the center of the penthouse, opening, connecting and leading to all rooms. It is the pith of the space structure, the heart of the design.
This project is a clear homage to the extravagance of post-modernism. Bright and strong colors, decorative surface patterns, asymmetric lines, shapes that have little reference to function, deliberate eccentricity and playfulness, all these elements featured in the apartment's interior design are very much characteristics of the post-modern movement known as Memphis and represented, amongst others, by Ettore Sottsass.
Contemporary art pieces are displayed throughout the space, reflecting the client's passion towards art and design. The "Lost dogs" from Aurele, placed right at the entrance as if ones were entering an art exhibition, complement and contrast with the firmly modern atmosphere. In the art display zone, the emblematic Claudio Colucci "Squeezes" are subtlety enlightening the space with gracefulness and mystery.
Each space itself and the way they related to one another were thought and designed in collaboration with a Fengshui master to ensure smooth flow and harmony.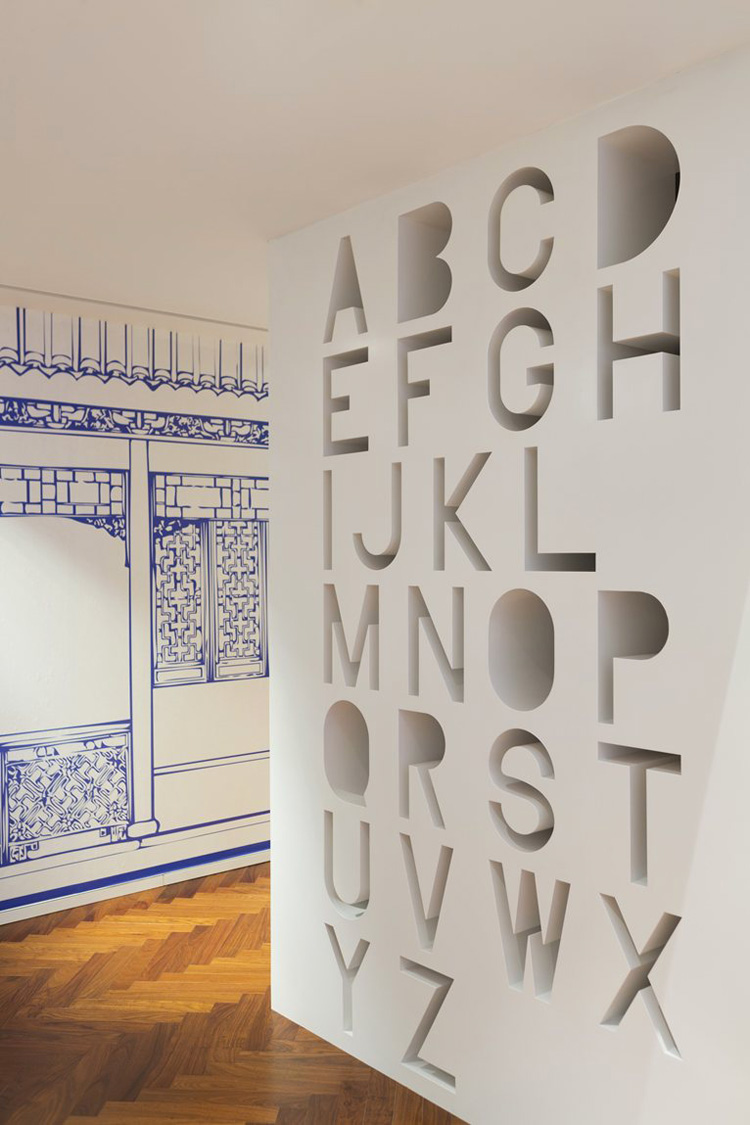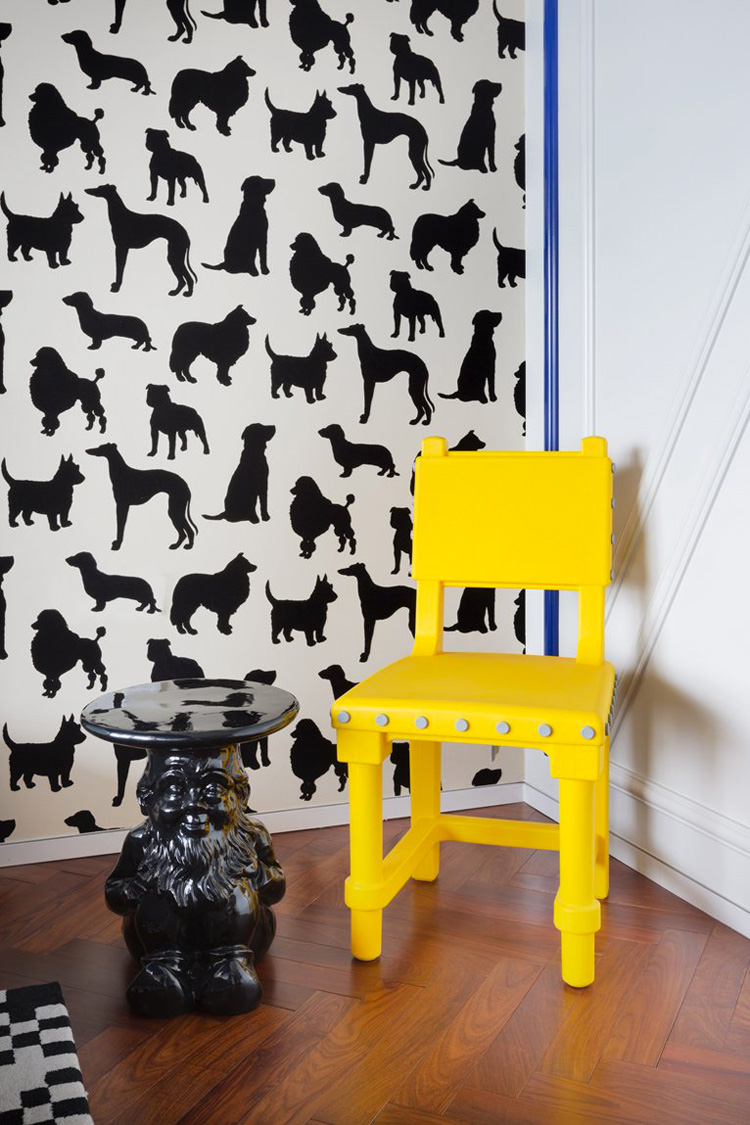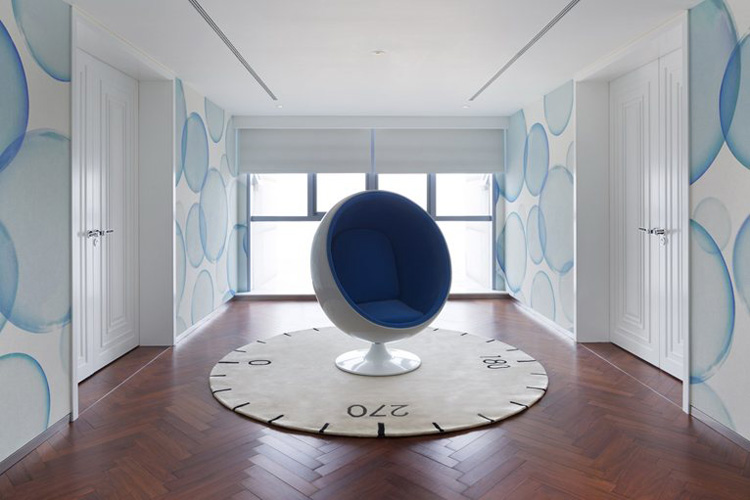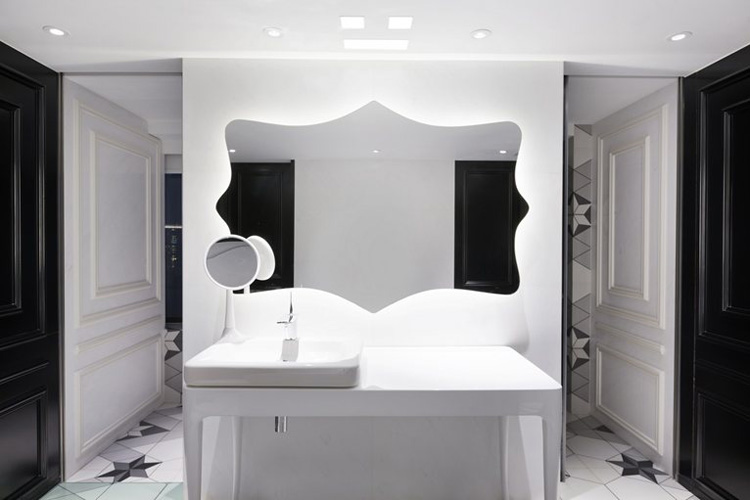 all images courtesy of DARIEL STUDIO