Luxury car manufacturer Bentley has finally unveiled its long-awaited SUV project, the Bentayga. With an all-new W12 powertrain, the Bentayga is the fastest, most powerful, most luxurious and most exclusive SUV in the world. It offers a true Bentley driving experience and showcases innovative technology features.
Designed, engineered and handcrafted in Crewe, UK, the Bentayga's styling is pure Bentley. Sculptural with an elegant, timeless execution, it perfectly balances athleticism with confidence. From the four round LED headlamps and large matrix grille, to the distinctive power line and muscular haunches, the Bentley DNA is apparent throughout.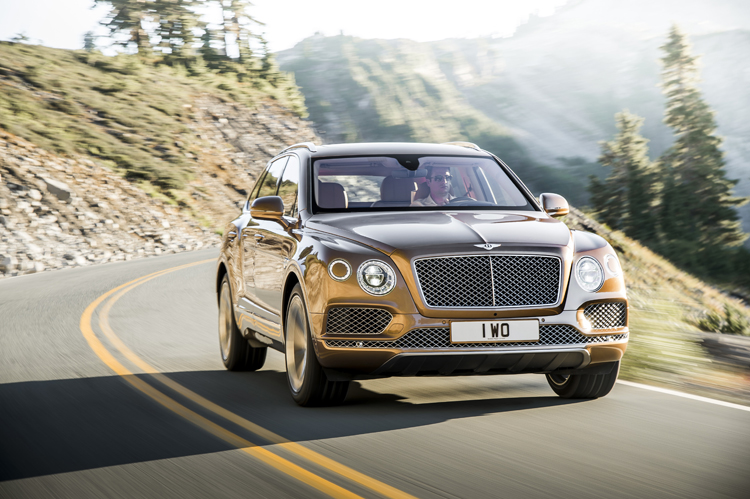 The Bentley Bentayga boasts the world's finest automotive cabin, with unrivalled levels of precision. The detailing in metal, wood and leather – including meticulous tolerances between elements of trim – is the epitome of modern British luxury. This level of perfection is only achievable thanks to the exceptional craft and skill of Bentley's artisans in Crewe.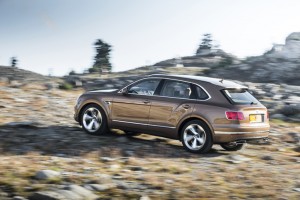 An all-new twin-turbocharged 6.0-litre W12 engine is at the heart of the new Bentayga. The mighty 12-cylinder unit combines efficiency and refinement with ultra-luxurious levels of power and torque. With 608 PS (600 bhp / 447kW) and 900 Nm (663 lb. ft) delivering a 0-60 mph time of 4.0 seconds (0-100 km/h in 4.1 seconds) and a top speed of 187 mph (301 km/h), the Bentayga is the world's most powerful and fastest SUV.
The Bentayga will male its full public debut at the IAA Frankfurt Show from 15 to 27 September.
https://www.youtube.com/watch?v=9RLol0mweX8
all images and video courtesy of Bentley