For any college student, it is not an option to own a computer, and when it comes to choosing a laptop, it is a big decision. The laptop is not just for communication purposes, such as emails and social media. It is used for academic purposes since there has been an influx of technology in the education sector. In short, having a laptop is no longer a luxury but a necessity. 
The first requirement has a reliable laptop to cover all the courses and, at the same time, help with the interaction between tutors and peers. When you want to save your work, it will be possible on the hard drive or a cloud on the laptop. 
You will need to have the laptop protected so as not to reveal your personal information and identity. Currently, there are numerous options when it comes to buying a laptop, from small ones, lightweight notebooks, to the fully loaded laptops. A student can get a convertible laptop that can be a tablet, a powerhouse, or a trusted brand. It would help if you narrowed down all the options to get the best laptop for your customized usage and your major in school.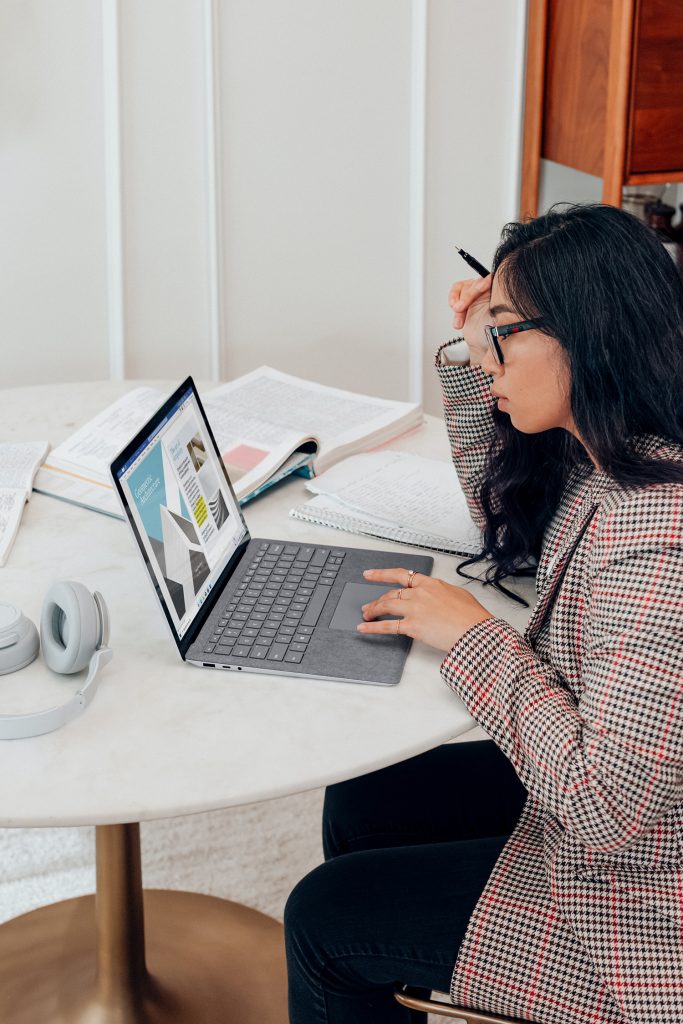 When you get your assignment for school, remember not to procrastinate. Start on time to avoid last minute rush and submitting poorly done work. If you are stranded, look for experts who can offer service to write my assignment online. It will help in getting a great job, on time, and at an affordable cost. Students have different preferences; others prefer storage, tech specs, memory, preloaded programs, and battery life. 
Below find the list of the best laptops in 2020 for college students. 
Google Pixelbook Go: It comes with an Intel Core m3 –i7 CPU, Intel UHD Graphics 615 (300 MHz), and the RAM is between 8GB to 16GB. It comes with a full HD display screen and 64GB to 250GB storage. It is an affordable premium laptop; it comes with remarkable battery life, impressive keyboard, and a 1080p webcam.

 

HP Chromebook 14: It comes with the following specifications, AMD A4-A6 Intel Celeron, AMD Radeon R4-R5 graphics, 4GB to 8GB RAM, 14-inch HD screen with anti-glare, and a storage capacity of 16GB to 64GB. It is a tiny laptop. The laptop is portable for any student when moving around in college. It comes with an excellent keyboard and track pad.

 

Microsoft Surface Go 2: It is a premium-designed laptop at an affordable price. The specifications are as follows, 8th Gen Intel Core m3, Intel Pentium Gold Processor CPU. 4GB to 8GB RAM, Intel HD Graphics, a 10.5" screen, pixel sense display, and 64GB storage. Most of Microsoft is known for their high price tag, which is the reason this laptop is famous for its budget. The laptop comes with a reasonable price and a premium design. It comes with a Windows 10 operating system and better than most tablets. This laptop is one of the best laptops for college students.

 

Dell XPS 15: This is among the most powerful laptops for creative students. It is a 10th Gen Intel Core i5-i7, has Intel UHD Graphics, 8Gb to 64GB RAM, comes with a 15.6" screen with an Anti-Glare 500-Nit, and a storage of 256GB to 2TB. It is a bit pricey for college students, but the best when it comes to creativity. It comes with features that help boost the computing experience, for film students, and in graphic design. It has a gorgeous display with about 500 nits of brightness, a comfortable keyboard, great speakers, and track pad.

 
When it comes to choosing a laptop for college students, it is all about the need, preference, and course requirements. So before buying one, look at the specifications and your budget, it will help in getting the best laptop.