In the heart of Tel Aviv, Israel, Zurich's largest restaurant group Bindella have opened a new italian restaurant designed by Pitsou Kedem Architects and Baranowitz-Amit Design Studio. The interiors is a tribute to the owner's family vineyard in Tuscany, with a grape motif featured in the metal screens and continuing across the feature front door.
Architects created three different seating alignments – the dynamic line of the drinks bar and the crudo bar that provide a solution also for the late- night guests. A long bench with its back to the bar consisting of tables that can be placed together or separated as needed and the third line, seatings for two alongside the patio windows.
When looking in from the street, the three lines of seating arrangements continue onwards into the restaurant's interior, drawing in the eyes of the viewer – like rows of green vines spread along the Tuscan landscape. Deep in the heart of the restaurant, the vines open out and create yet another seating experience.
The architectural expression of grape vines begins along the wall stretching the length of the bar wall as a "library" of drinks. The library dividers climb up towards the ceiling where they transform into long beams floating above the diners, changing their height as they spread through the space.
The restaurant's façade withdraws slightly inwards, allowing the street to get into the restaurant organically.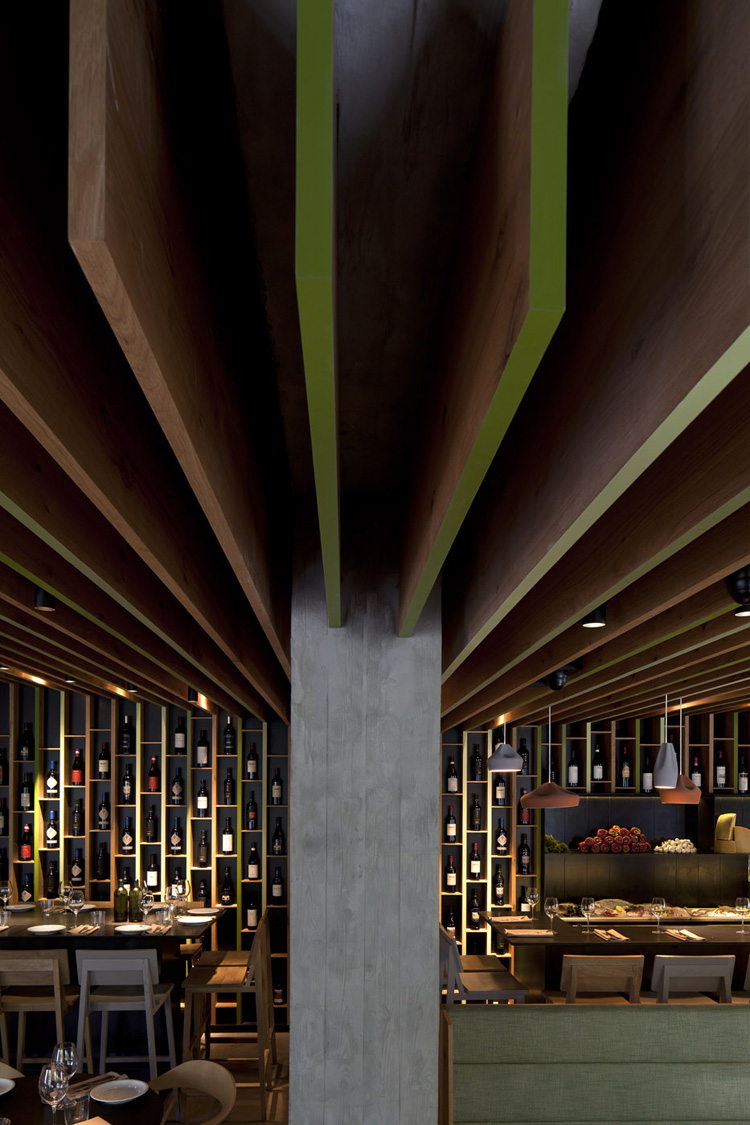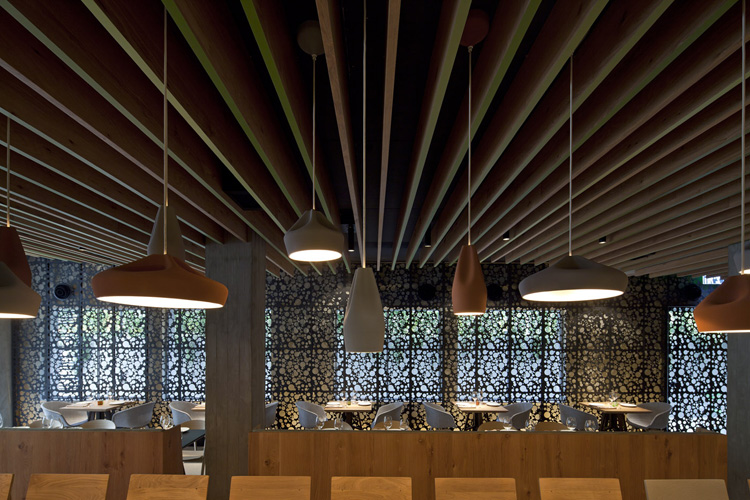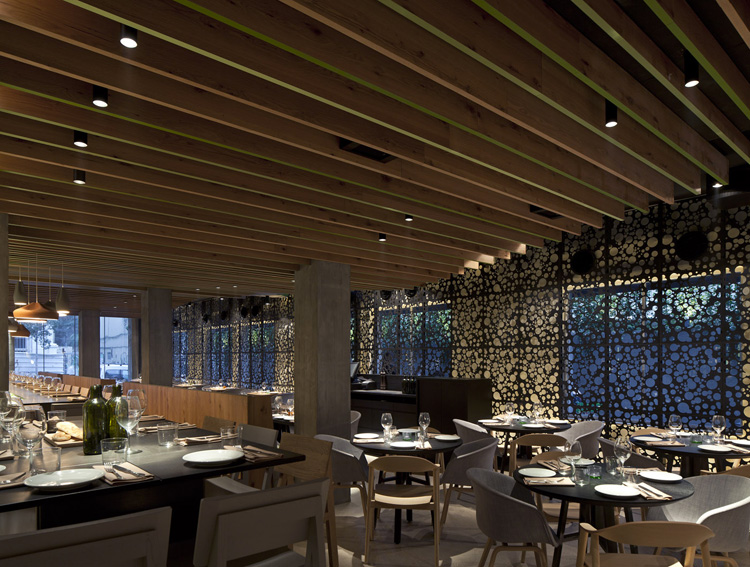 all images © AMIT GERON