Presenting a sleek facade to its neighbors, the finely-detailed screens conceal a house with a dramatic surprise. Designed by HYLA architects this three-story dwelling in Singapore offers to its inhabitants an open air swimming pool surrounded by tropical-inspired garden. With its entrance elevated above the ground, one has to ascend a glass staircase to enter the house.
Opening the solid timber front door, one is greeted with a swimming pool and patio surrounded by lush greenery, amply shaded overhead, but admitting light and air from the sides. This space is a paradigm of living comfortably in the tropics. A spiral staircase leads to the guest room and gym.
A glass bridge spanning lightly across the pool leads into the living room. This bridge extends the threshold of the house, prolonging the act of entering and highlighting the importance of this space to the overall design of the house. The rest of the house takes its cue from this scene, with the main living spaces being punctuated with light, greenery and timber accents.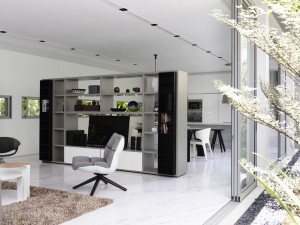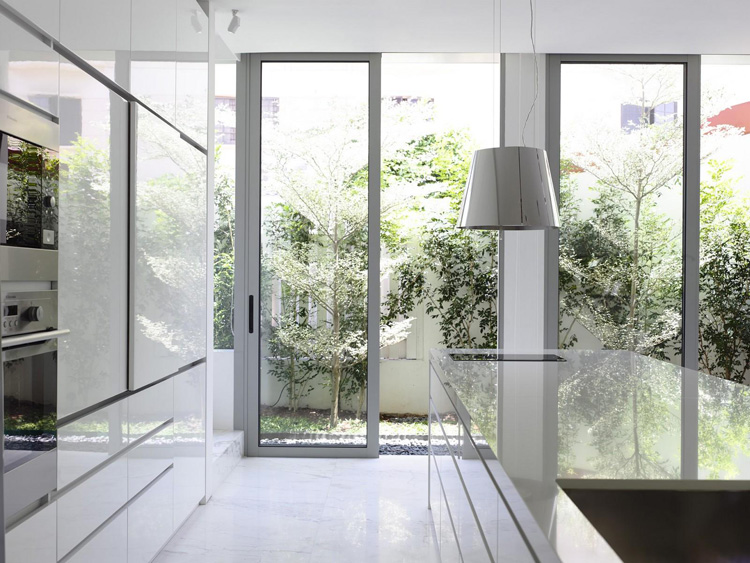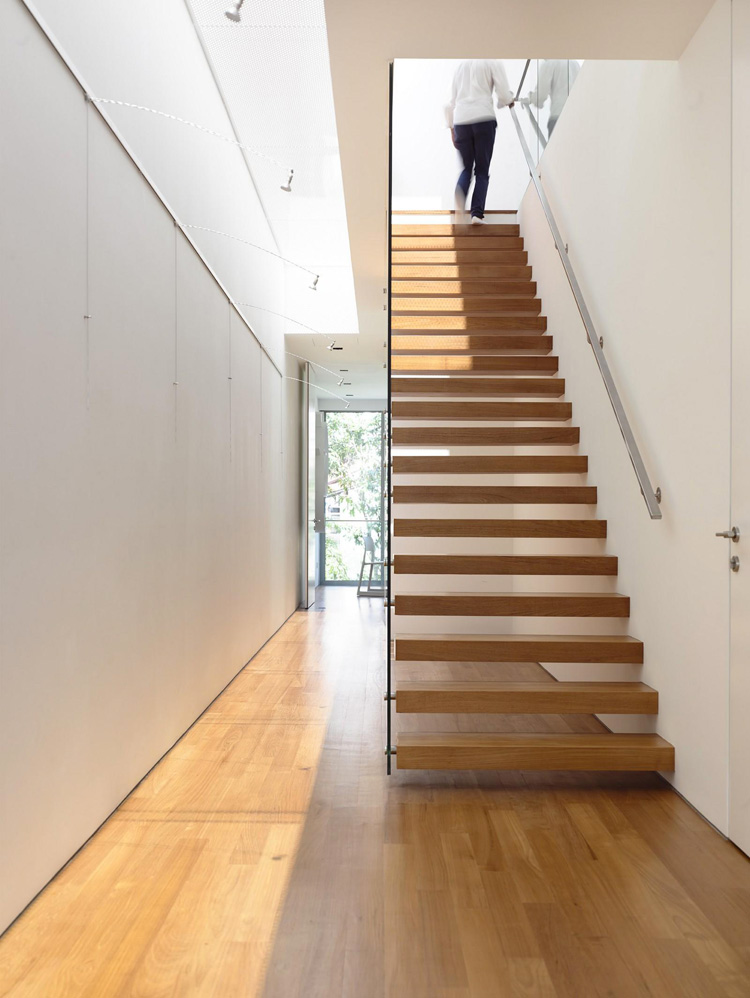 all images © DEREK SWALWELL