Set within the town of Shoham, Israel, the BSR House has been occupied by the same family for over 20 years and has largely gone untouched. With their kids now grown up, the owners commissioned architecture and interior design studio This Is It to create a more modern space to live in, host friends and lay back and relax after long work days.
Warmness, comfort, and discretion, were the values leading the planning and design process. The main attention was put on the living and kitchen floor, along with the master bedroom and bathroom; spaces the parents enjoy mostly.
A large bespoke wood and steel unit was designed in the main living room, concealing a guest bathroom behind it. The unit also contains the entertainment system as well as a vast storage space. For the kitchen, light grey colored wood, marble and stone, steel and golden-hued details, act as a soft contrast to compliment the living area.
As an echo to the main furniture unit, in selected areas of the space, metal shelves and surfaces were placed, to add a tougher, cruder edge to the soft and warm ambiance.
Upstairs, the brief included less intervention, but a similar need for a sleeker, finer, updated space. Therefore, the design team opted for rich yet subtle materials- wood, marble and a touch of color. The details are repeated in different scales and materials throughout the house, in order to link between use, materiality, and appearance.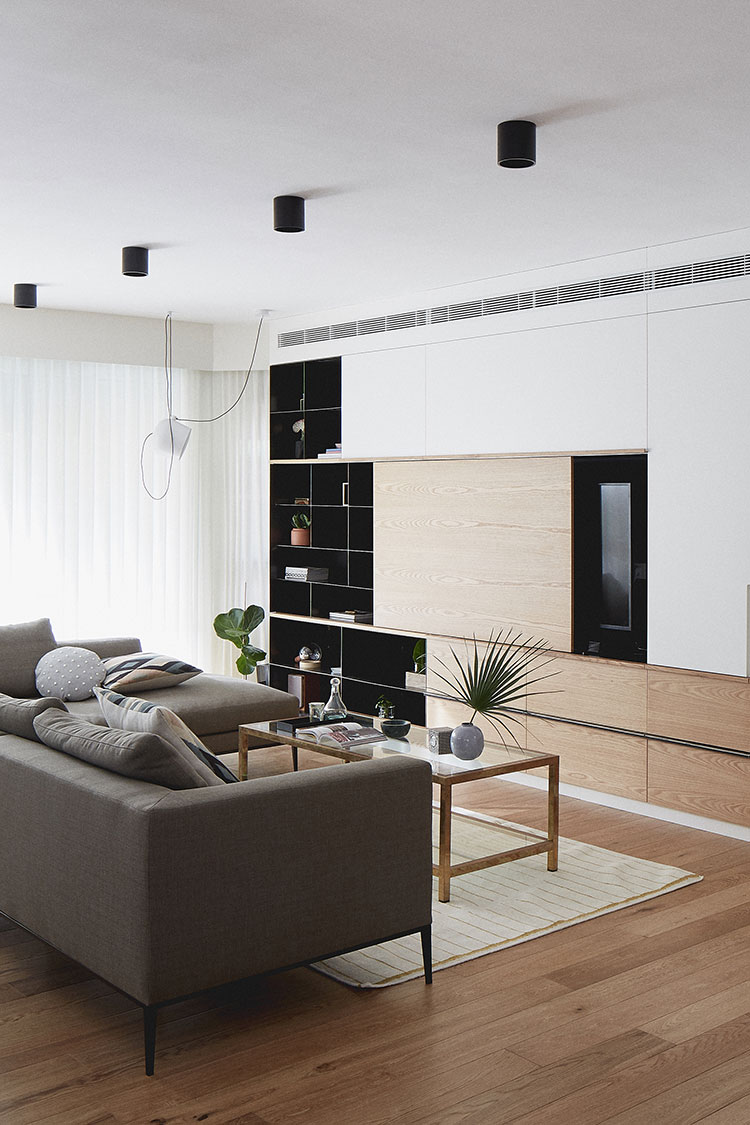 all images © Matan Katz