Located in a historic part of Budapest, Buha|i|rest is the latest gastronomic hot spot opened in the Hungarian capital. Designed by Moscow-based architect Roman Plyus, the 1148-square-foot (350-square-metre) space, which is hosted within a former textile factory dating back to the 20th century, has been reimagined as a stylish concept bar and a lounge for luxury dining.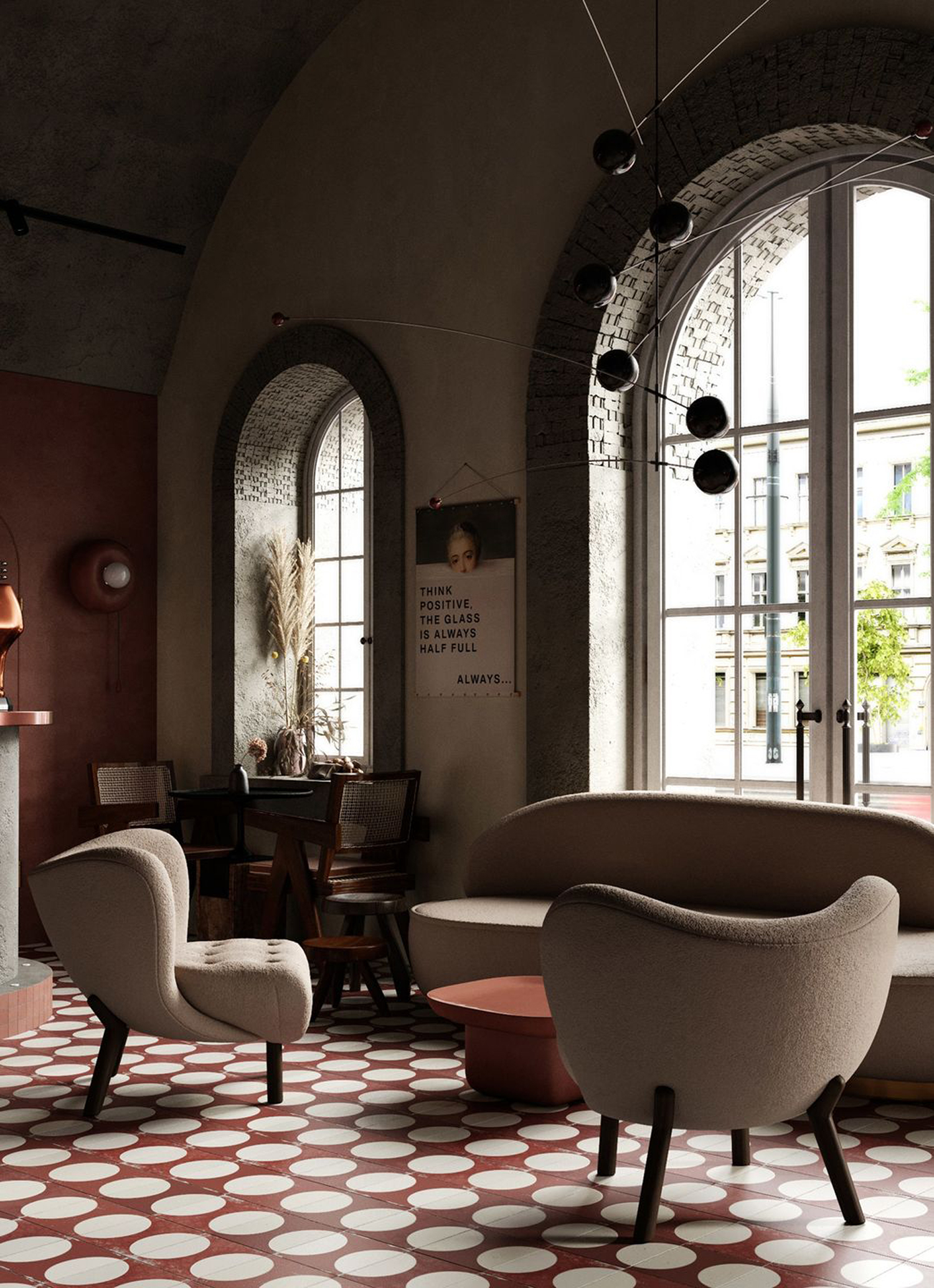 The choice of terracotta color as the main one was dictated by the desire to preserve the balance between the old factory exterior made of red brick and the modern interior. The use of this warm hue helps the space softly transition from one era to another.
"The client wanted an ultra-modern space juxtaposed with a vintage chairs Pierre Jeanneret — which he left from the last project — with dramatic feelings, Instagram views, and a friendly atmosphere," explains Plyus. The bar is divided into several zones with different levels of comfort. Most of the existing concrete arches and ceiling have been retained and exposed within the new interior design.
Clay-colored leather cushions have been used to dress the bench seats, while reclaimed tiles seamlessly blend with the new space. Throughout the restaurant, used the materials hand-glazed tiles, terracotta decorative plaster and marble for wall and bar. Menus and coasters are made of up-cycled paper and plastic.
The surprise in this space is the huge sculpture of KAWS "Small Lie", which is a great find for Instagram photos. Modular sculpture in the sofa area is handmade by local craftsmen inspired by Alexander Calder.