German designer Philipp Schmitt has conceived a concept camera that restricts user to take a picture in an area where too many other photos have been taken. Camera Restricta is able to locates itself via GPS and searches online for photos that have been geotagged nearby. If the camera decides that too many photos have been taken at your location, it retracts the shutter and blocks the viewfinder. Camera Restricta could be a controversial tech product, promising unique pictures by preventing the user from contributing to the overflow of generic digital imagery.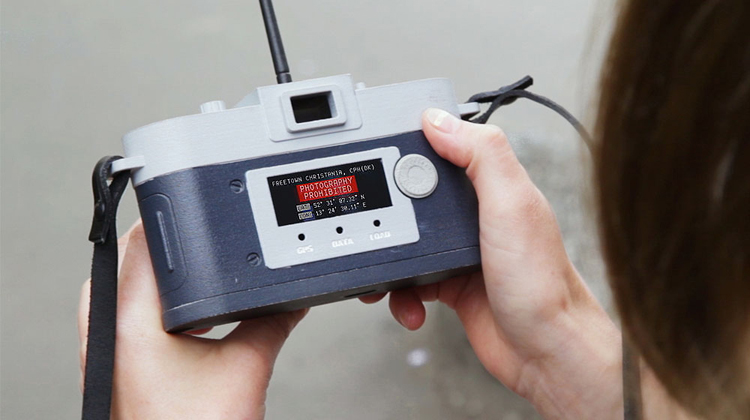 Such a device could also be used for censorship, Schmitt point out, if such functionality were ever built into production cameras. For example, it could be used to 'blacklist' certain subjects in accordance with copyright laws, like the recent legislation proposed by the European Parliament.
The camera prototype is composed of a 3D-printed body, where it houses electronics to move the shutter as well as a smartphone that handles GPS and data connection, generates the sounds and doubles as the camera screen.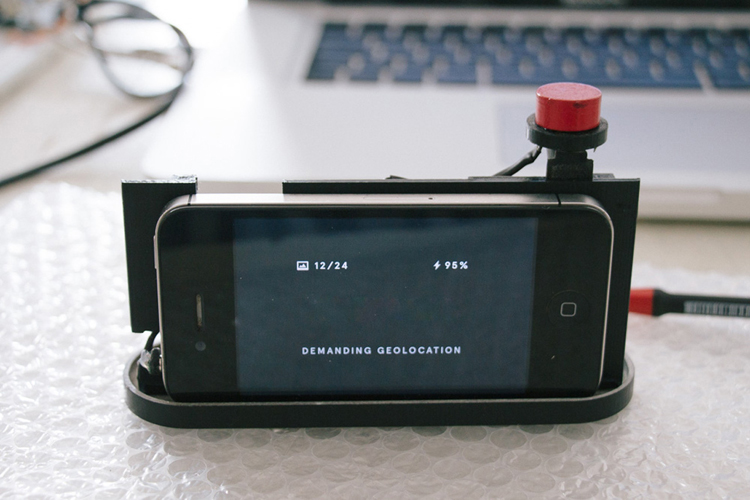 all images and video courtesy of Philipp Schmitt