Spanish practice DG Arquitecto has recently completed a minimalist renovation of a 1920s penthouse in Valencia, which celebrates the apartment's original aesthetic. The house is located on the top floor of a historic building in the Eixample area of Valencia, more specifically in the Ruzafa neighborhood. Small changes in the distribution, very limited by the initial idea of completely maintaining the original floor of the house and the ceilings with moldings, help the design ream to transform the existing spaces.
"Preserving the original character of the house, adapting it to a more current way of life was the main objective that we set ourselves with this intervention," told us DG Arquitecto.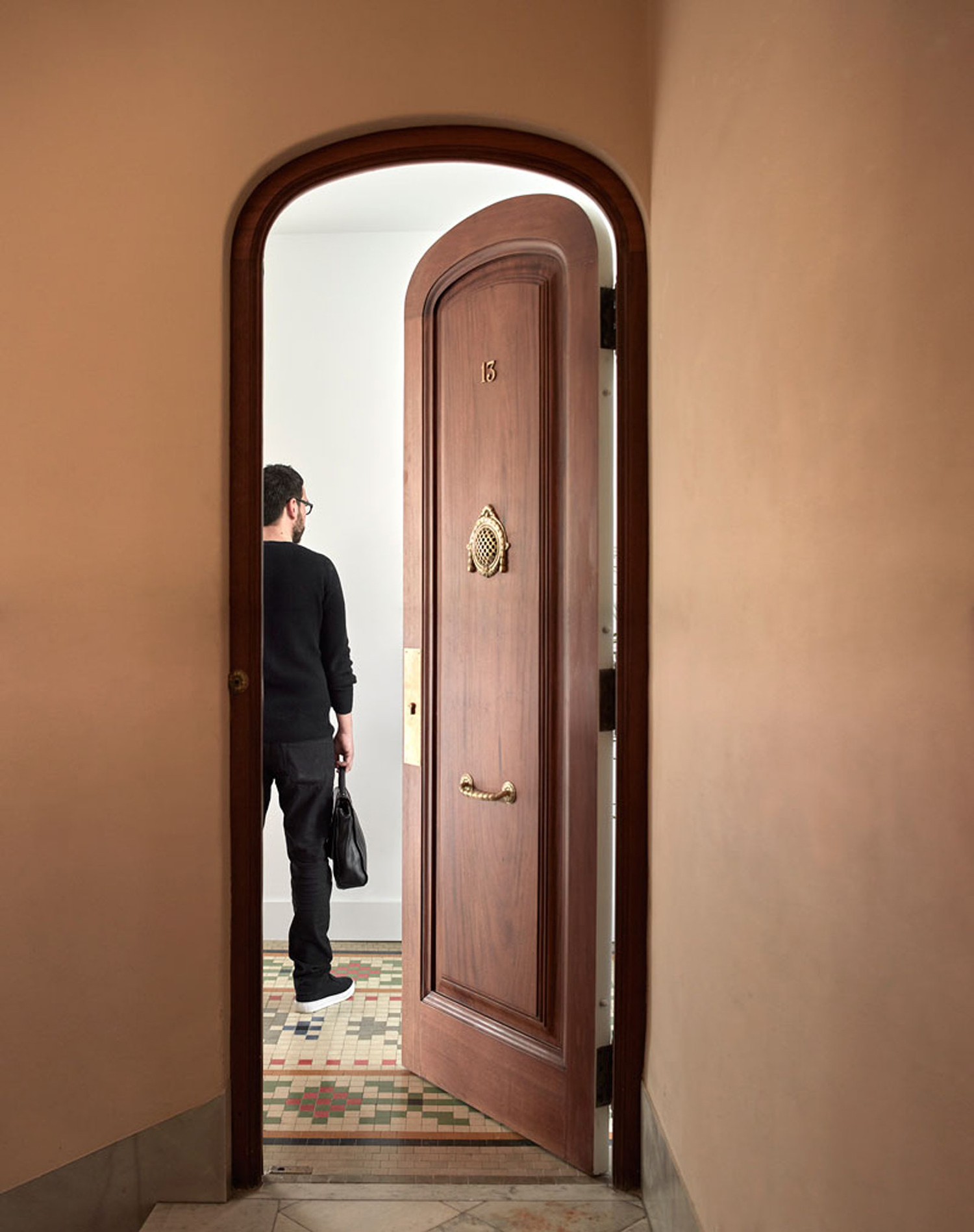 These small changes help architects to create a large day area where the kitchen is integrated into the living room. The rest of the spaces, the three bedrooms, the two bathrooms and the terrace are kept from the original layout. The three original elements of the house that are preserved, the colorful mosaic floor, the moldings and the doors are the main protagonists of the intervention as can be seen in the images of the final result.
A new material coexists with these three original elements, wood. This natural material provides warmth and uniformity to the entire intervention. Natural oak wood shapes the kitchen, the floor and dressing room of the master bedroom and the transition elements between the bedrooms and the terrace. These transition elements are designed as small spaces where you can carry out daily activities such as reading, resting, and even working from home, integrating a small desk in one of them.