Set on a naturally sloping terrain in Luz, Portugal, Casa Elíptica, is a 450 sqm monumental residence designed by Mário Martins Atelier. Its design evokes the fluidity and lightness of the coastal area while embracing the natural, curvilinear shapes of the surrounding landscape.
The unified interior and exterior spaces were both painted in white, a characteristic of many homes that extend along the seaside slope. The design team has sought to create a connection with the existing, neighboring house to the east, relating back to the concept of 'balance' which lies at the foundation of the design. This sense of equilibrium can be found throughout the structure.
The density of the elliptical base contrasts greatly against the oculus that floats above the outdoor patio area — creating a dynamic relationship between both positive and negative spaces, density and airiness, and light and shade.
"It is in this ambience that the house should be experienced, without being aware of where the house begins and ends," says the architect. "The fluidity and lightness of its organic design reflects natural shapes, thus defining the house architecturally in its natural setting. and that is the intention for when the building work is completed."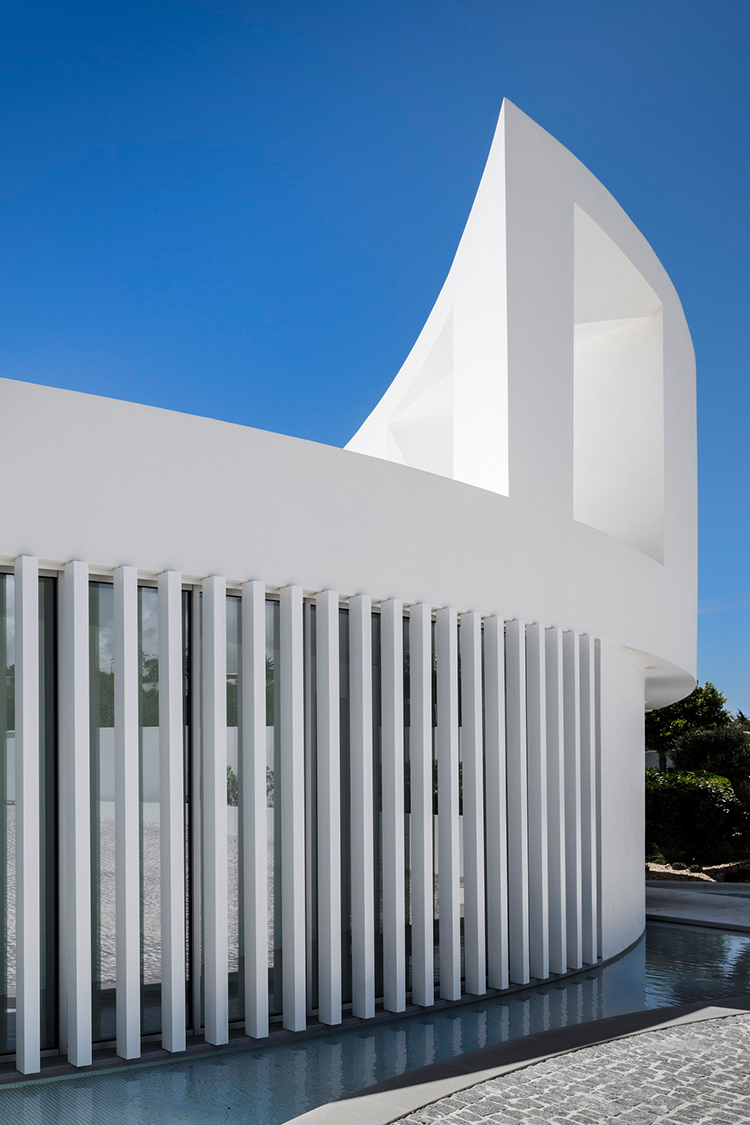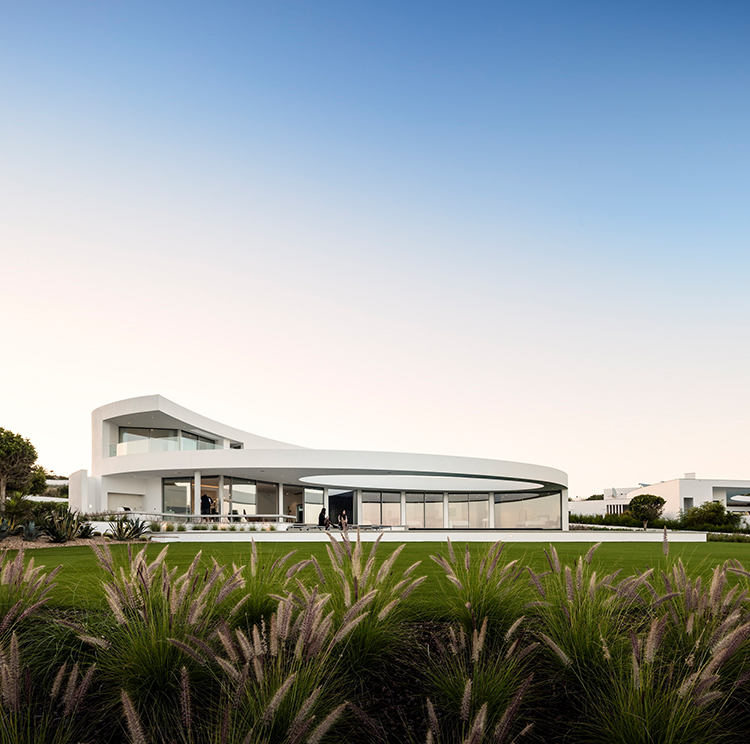 all images © Fernando Guerra | FG +SG