Within an historical building in the heart of Barcelona, Spain, CAVAA Arquitectes refurbishes an apartment with a mediterranean touch: Casa Eulàlia. These Vilanova dwellings with load-bearing walls structure were initially defined as a disorganized house without hierarchies of spaces, where the stays on the center of the house were "punished" for its corridor, causing that the rooms were just open to the communal staircase and to a small inner courtyard.
The new proposal strikes the action in the center of the house, getting a "joint-space" that works as a studio, storage space, laundry room and kitchen.
The new spaces organization allowed architects to locate the bedrooms on the north side and the living looking to the south. They worked opening visuals, linking the two opposite parts, and ordering the spaces for day and night uses on both sides of the equipped heart of the apartment.
Preserving the original structure, architects have made new doors, dwindled circulation spaces and opened the house to the warm light of its south facade.
Walls modifications were combined with small incisions as the entrance little bench, which backs off the corner of a bedroom and offers the user the balcony and the street overlooking, from the very first time that you access the house.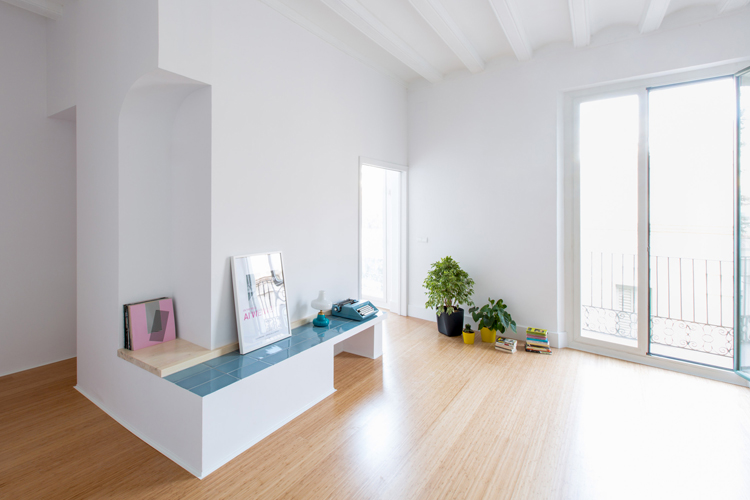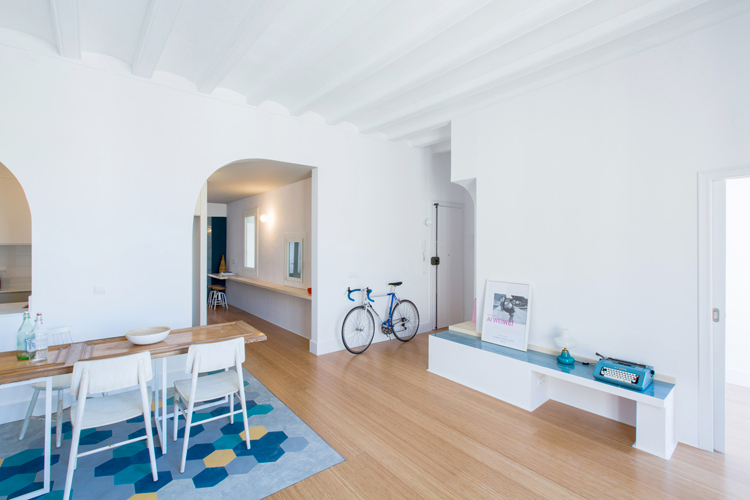 all images © Nit Victorio