In an endless interaction of indoors and outdoors spaces, nestled in between two tropical gardens in São Paulo, Brazilian architect Felipe Hess has designed 'Casa Lara'. The house was designed for a young business man who loves to receive friends in his place and wanted a simple practical dwelling.
The house is located in the middle of the plot in a São Paulo's residential neighbourhood, so that the architects managed to create two gardens. The one on the entrance, works as a little private rainforest tropical garden. After opening the entrance door from the street you access the house trough this garden. The big trees hide some of the house giving it a mysterious atmosphere.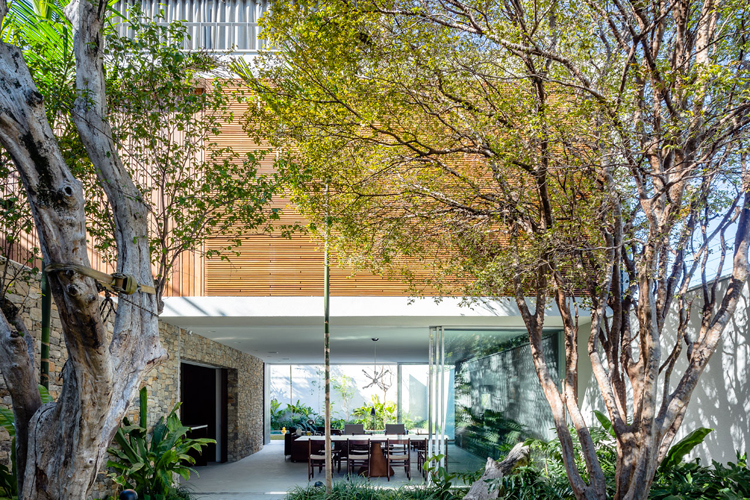 After passing the garden you reach a living room, that opens to both gardens. This space has a simple concrete floor, contrasting with the dark embuia wood and the stone box that houses kitchen, laundry, storage, stairs, toilet and services. The kitchen, located inside the stone box, totally opens to the dining room by a huge sliding door. The back garden has a pool and a sauna behind the wall.
The superior block, with a wooden-cladded facade, houses three bedrooms. It sits over the two boxes on the ground floor, one cladded with stone and the other with metal. The metallic one, houses the toilet and has some views to the garden. On the top of the house a box surrounded by curtain houses a barbecue area and has a solarium around it with a 360 view of the city.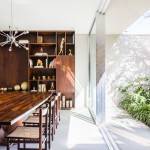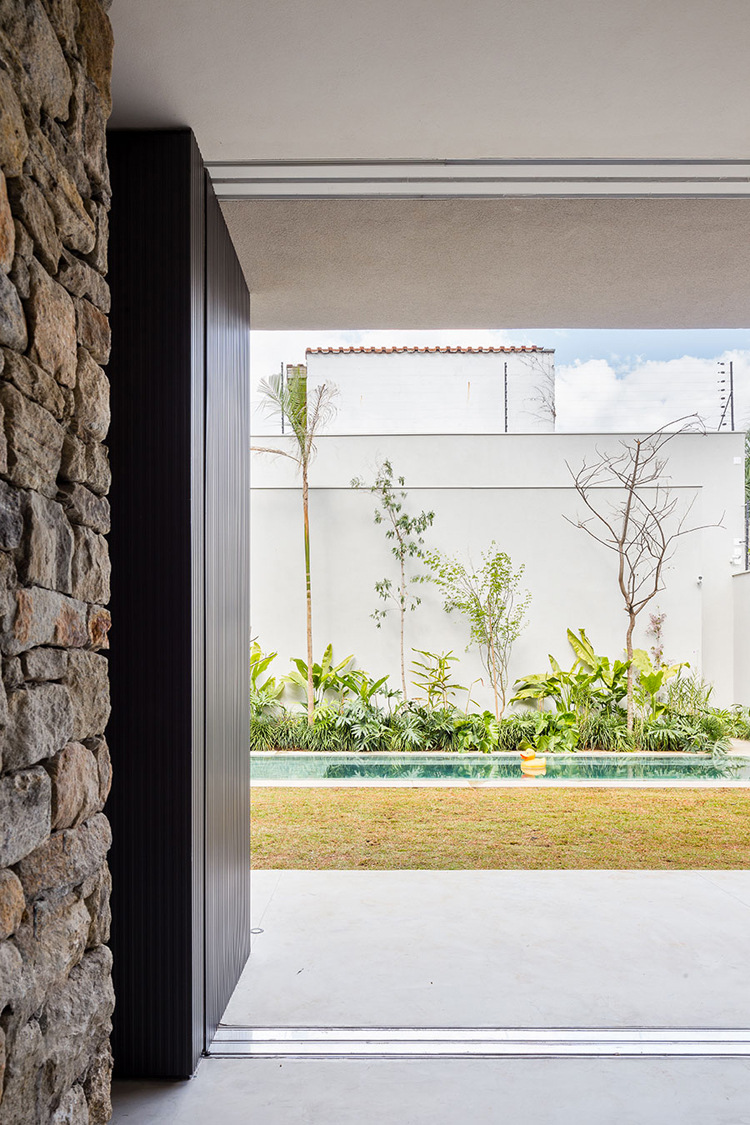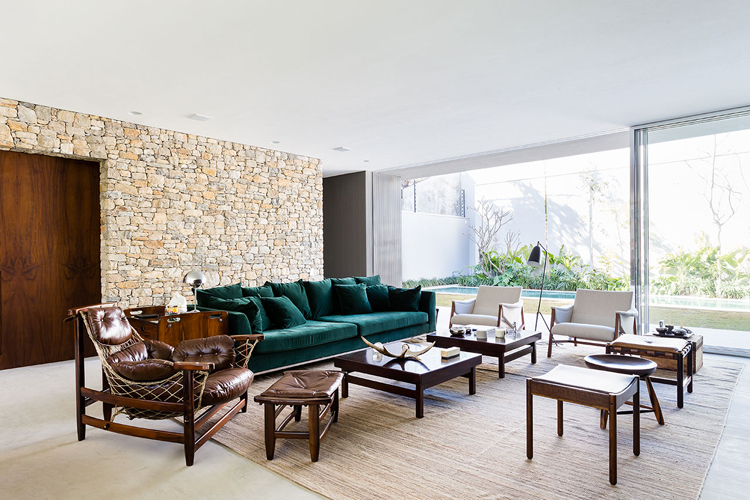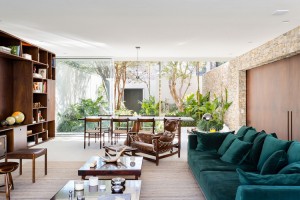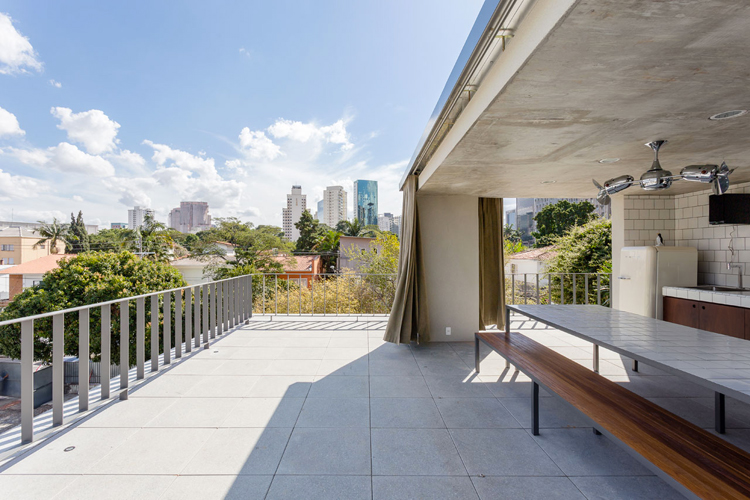 all images © Ricardo Bassetti