On the seventh floor of 1954 building in the center of Turin, Fabio Fantolino designs Casa Solferino, an apartment where the attempt is to bring luxury close to design, a usually difficult dialogue between two worlds that tend to maintain an irreconcilable distance.
The interior design choices of the whole project have been guided by a philosophy using the blue color as its flagship, accompanied and contrasted by rich and elegant upholstery and fabrics, simultaneously kept undertone using neutral colors and black walnut elements. The resin floor further enhances the iconic design elements and the color spikes.
In the dining room, the shiny petrol blue table with champagne mirror edges is the main subject of the scene. It is surrounded by the Minotti armchairs, which are covered in elegant and neutral fabric and contrasted by the rough effect of the MM Lampadari chandelier's burnished brass.
In the living room, the project maintains the same philosophy with the electric blue armchairs acting as the color tip within an environment characterized by relaxing and welcoming tones, where the linear wooden elements make up a game of asymmetrical geometries.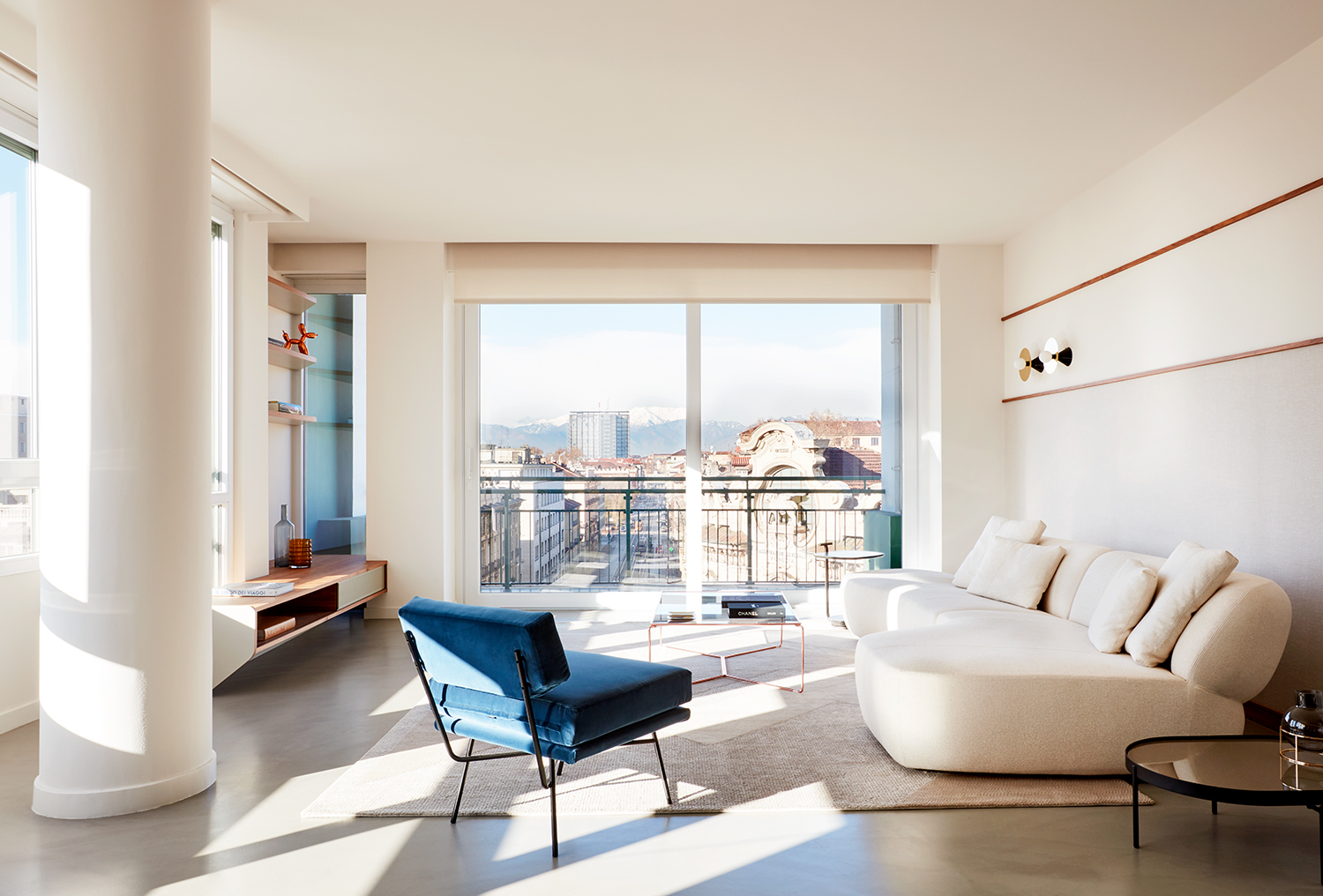 By reflecting the opposite wallpaper, the bronze mirror in the corridor contributes to warming up the cold elements, together with the black walnut wooden portals that act as entrance to the rooms. The whale blue tone is the main subject of the bedroom, giving a soul to an environment with few elements.